Hui 2022: Leading for the Future
Badminton New Zealand introduces a series of Virtual Huis this year. Each session's recording and relevant material can be found in the drop-down tabs below.
For any questions on the Virtual Hui Series, please feel free to email stephen@badminton.org.nz
---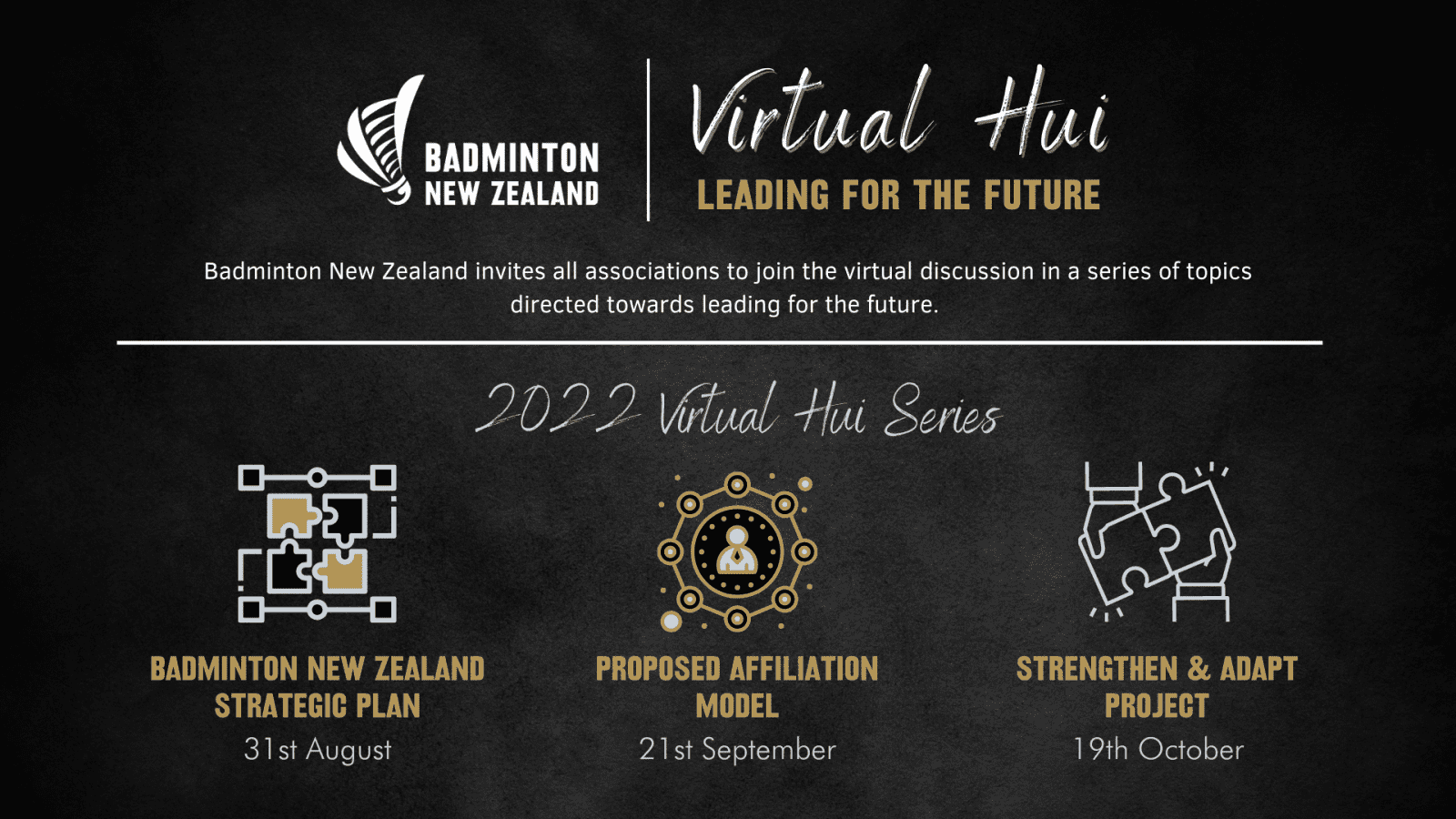 Virtual Hui #1: Badminton New Zealand's Strategic Plan [Wed 31st August]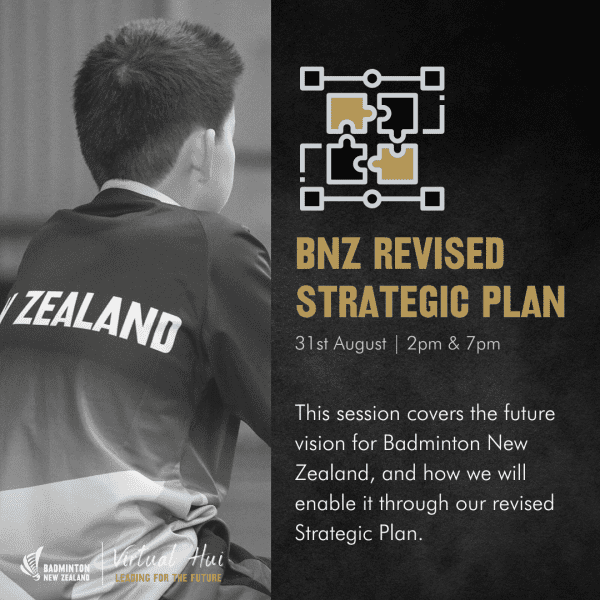 Chief Executive, Stephen Nelson presents on the future vision for Badminton New Zealand and the revised Strategic Plan.
Revisit the content shared at the webinars here:
Virtual Hui #2: Proposed Affiliation Model [Wed 21st September]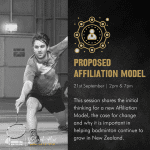 This session will share initial thinking for a new Affiliation Model, the case for change and why it is important in helping badminton continue to grow in New Zealand.
Register your spot in the webinar here:
Virtual Hui #3: Strengthen & Adapt [Wed 19th October]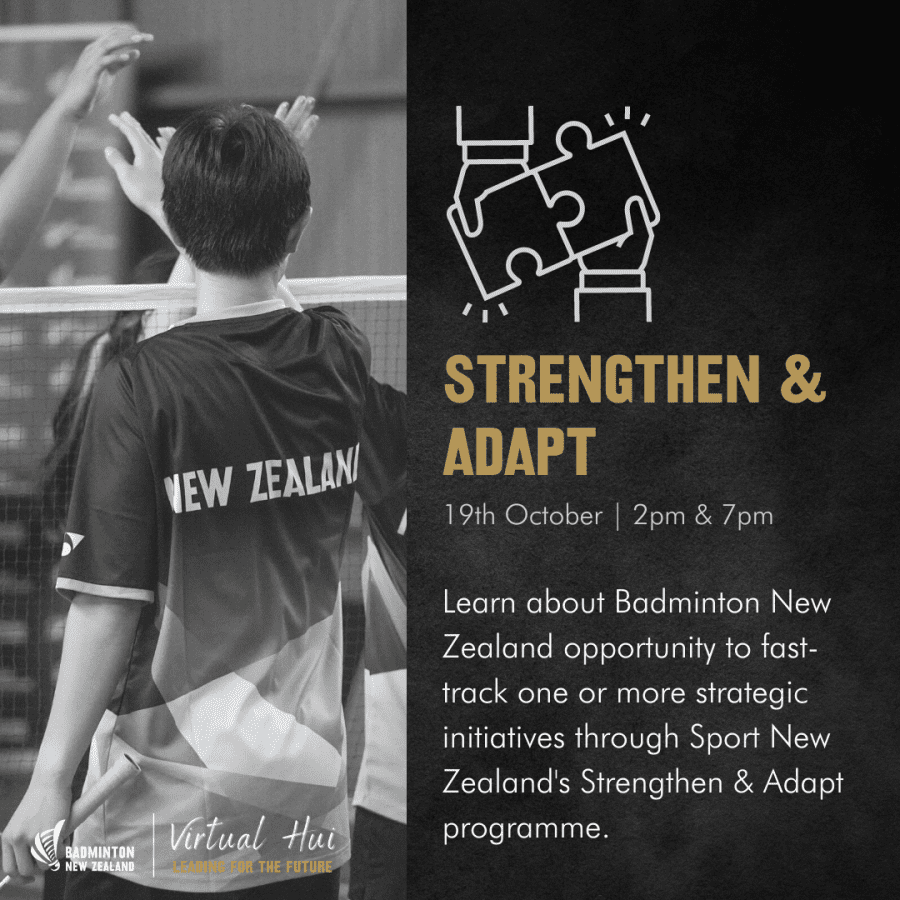 This significant funding opportunity from Sport New Zealand presents Badminton New Zealand with an amazing opportunity to fast-track one or more strategic initiatives, which will be of benefit to the entire badminton community. Tune into this session to learn more about what these initiatives will entail.