New Zealand will be proudly represented by two Para badminton athletes at the 2022 HULIC DAIHATSU BWF World Para Badminton Championships in Japan this November. The athletes qualified comfortably within the top thirty-two positions across their respective events, following strong results at previous Continental and International events.
With the BWF World Championships only occurring every two years, this year's event is the 2021 Championships, which were postponed due to international COVID restrictions. This year's event marks New Zealand's largest representation, with only one Kiwi attending the previous two editions in 2017 and 2019.
"I'm very proud of our Kiwi athletes who have qualified for their first World Championships. It's a great outcome, reflecting the hard work of our players over a tough couple of years and the results of our growing para badminton programme coming to fruition," Michelle Au, Badminton New Zealand's Diversity & Inclusion Manager comments.
"I look forward to the next couple of years – more Kiwis, more para badminton and more results on the international stage!"
Congratulations to the following para-athletes who have confirmed their entry in their respective events:
Thomas Slade (Wellington) – SU5 Men's Singles
Carrie Wilson (Canterbury) – SL4 Women's Singles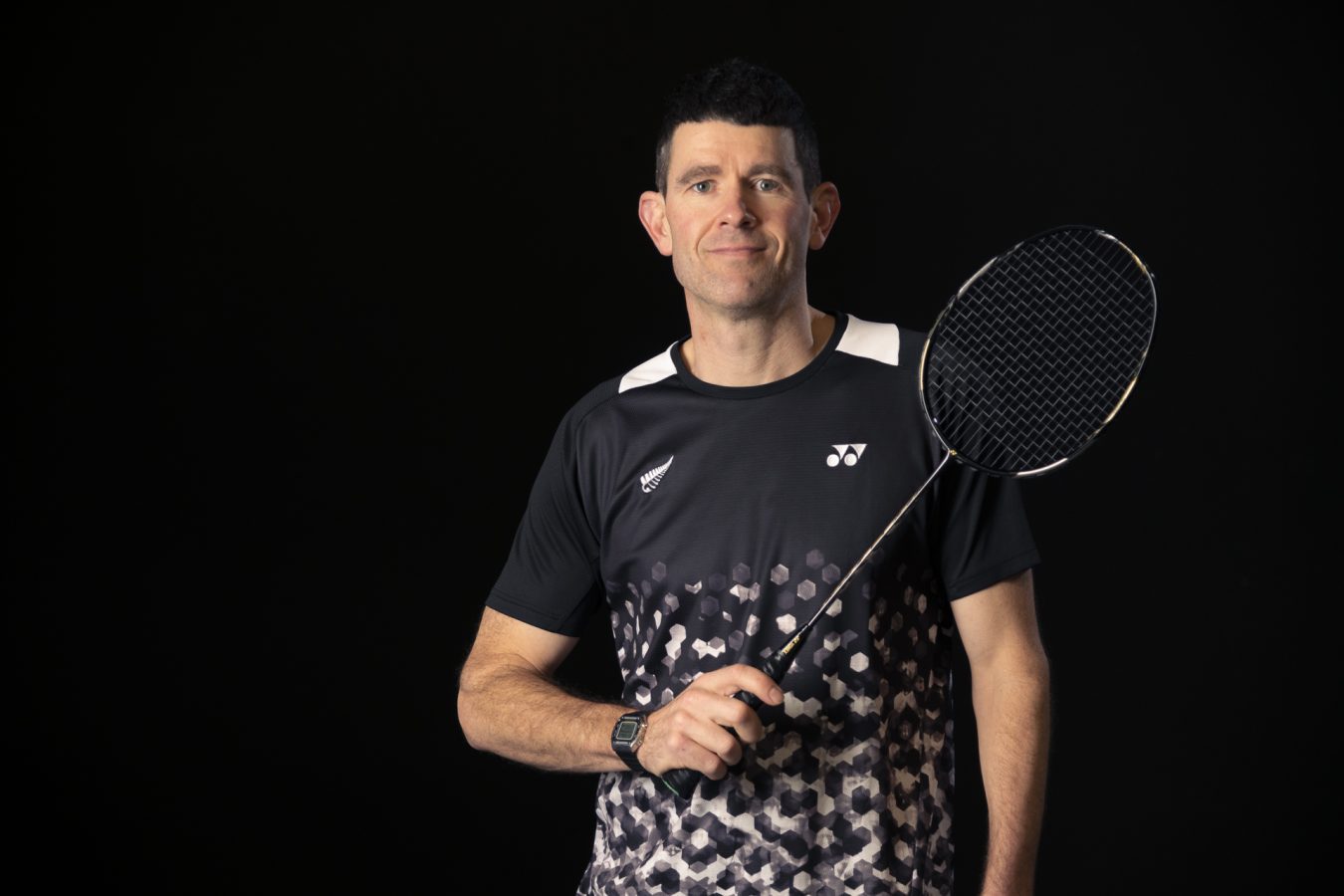 Badminton Wellington's Thomas Slade is thrilled to make his World Championships debut and more so, the challenge of competing against the world's best SU5 athletes. A PhD student and photography lecturer, Thomas was born without a left hand and competes in the SU5 (Standing Upper) class. Athletes in the SU5 classification compete on a full court without any prosthetics allowed on court.
Badminton Canterbury's Carrie Wilson will also make her World Championships debut, following a successful medal haul at the recent Oceania Para Badminton Championships. A relief teacher and BC badminton coach, Carrie suffered a prolapsed disc which led to paralysis in her lower left leg. Following a stint of rehabilitation, Carrie wears a brace over her lower limb and competes in the SL4 (Standing Lower) class. Athletes in the SL4 classification, compete on a full court and their classification includes a variety of impairments including amputees, Cerebral palsy and limb length differences.
Our travelling athletes and their support team are fundraising towards their World Championships campaign. With their trip being entirely self-funded, any support or contributions via their GiveaLittle page, towards their campaign are appreciated.
The Kiwi contingent will arrive in Japan on the 30th October, with the HULIC Daihatsu BWF World Championships taking place between the 1st – 6th November.
Follow the draws and results via: Tournament Software - BWF Para World Championships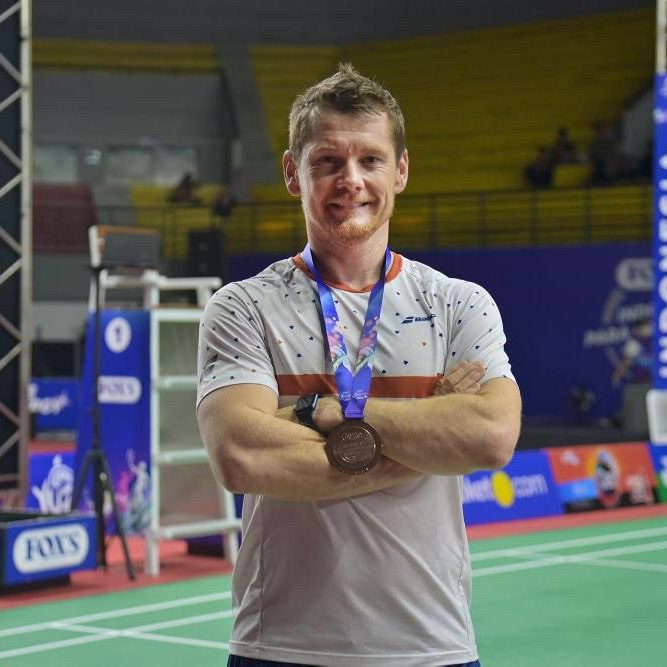 Waikato Badminton's Wojtek Czyz proudly earns New Zealand's first international para badminton medal. Wojtek, a lower leg amputee with an SL3 classification has spent the week competing at the FOX's Indonesia Para Badminton International, a Grade 2, Level 3 event in Yogyakarta.
Wojtek, and his scratch partner Roziqin Khoirur (Indonesia) progressed out of their group stage matches and into the elimination rounds. Their quarter-finals success over India's Ezhil/Rajaiah in straight games sets up a semi-final clash against top seeds and Indonesian home favourites, Dwiyoko/Setiawan.
QUARTER-FINALS: Wojtek CZYZ / ROZIQIN Khoirur defeated EZHIL / RAJAIAH (IND) 21-12, 21-18
SEMI-FINALS: CZYZ / ROZIQIN defeated by DWIYOKO / SETIAWAN (INA) 14-21, 7-21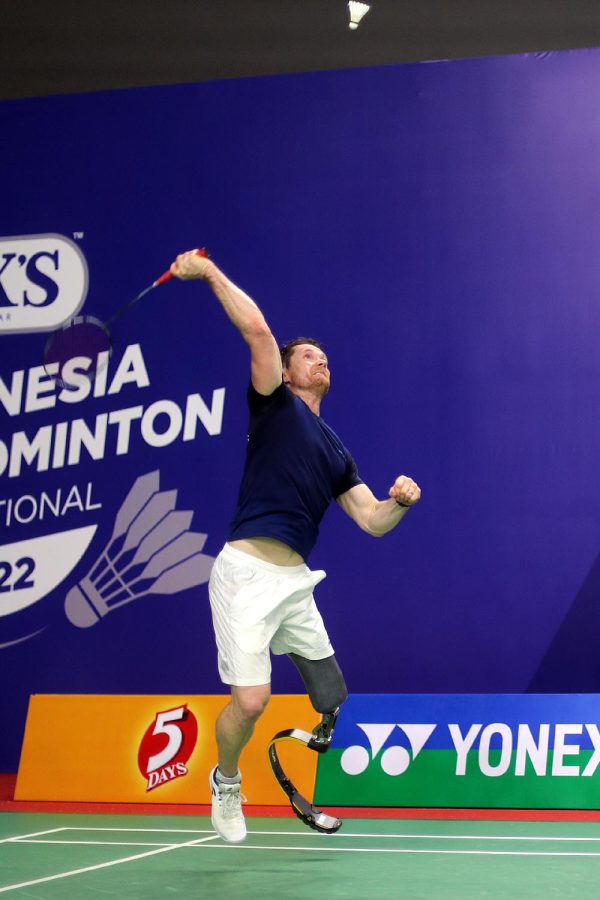 Wojtek also competed in the SL3 Men's Singles, bowing out in the quarter-final stage. A narrow 22-20 lost in the deciding game against Dwiyoko DWIYOKO in the group stages, placed him against Indonesia's Maman NURJAMAN in the quarters.
GROUP STAGE:         Wojtek Czyz def by Dwiyoko DWIYOKO (INA)   21-17, 15-21, 20-22
QUARTER-FINALS:     Wojtek Czyz def by Maman NURJAMAN (INA) 12-21, 9-21
Congratulations to Wojtek on his international performance, and marking a milestone in the para badminton space for New Zealand.
The full results from FOX's Indonesia Para Badminton International, are available via Tournament Software.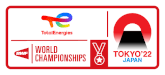 A trio of NZ National Squad players will don the fern, as they represent New Zealand in the Men's Singles and Men's Doubles events at the BWF World Championships in Tokyo, Japan at the end of this month.
Auckland's Jonathan Curtin and North Harbour's Dylan Soedjasa combine in the Men's Doubles, despite the pair not currently competing together in the current circuit. Courtesy of the BWF World Ranking freeze, the pair has retained their ranking from 2019, which has lead to their qualification in the 2022 BWF World Championships. For the pair, the Tokyo edition will be their maiden World Championships.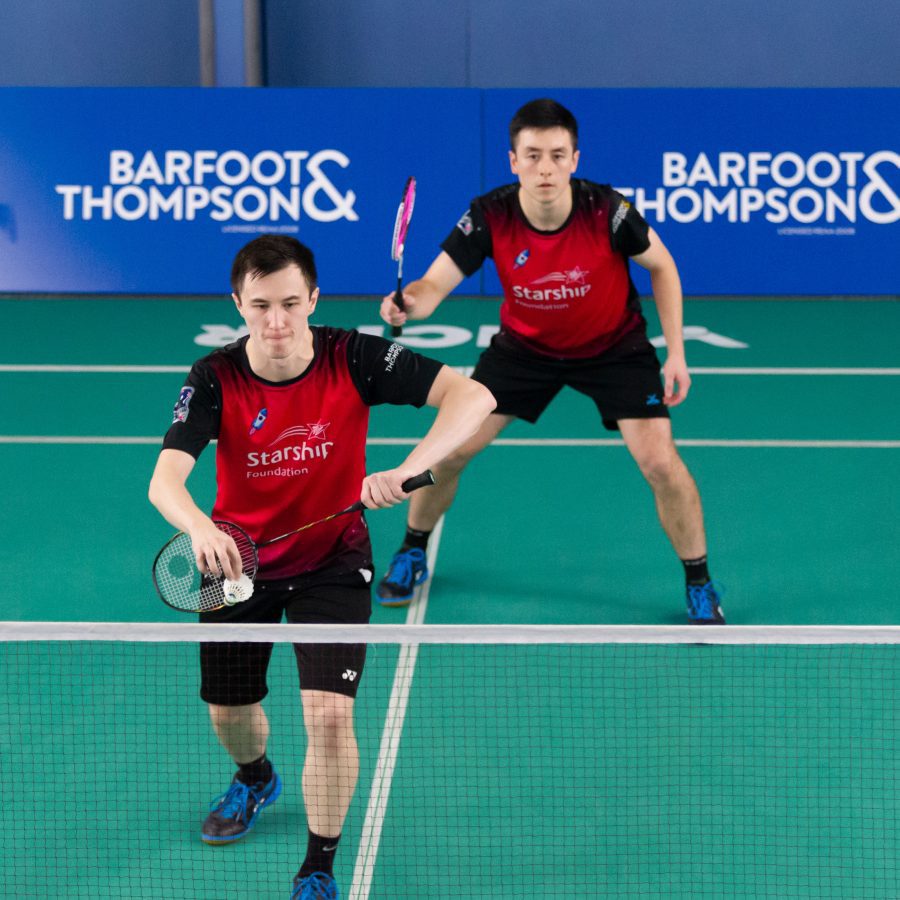 "We have been trying to split our time a bit between our regular partners and each other (in the lead up to the World Championships. It has it's benefits in some ways, to adjust to different styles -or readjust in our case since it's been a while since we have competed together - as you can learn and try different things with different partnerships."

Jonathan Curtin
The pair meet Guatemala's Solis Jonathan & Anibal Marroquin in their opening match. A win in this round, will set up for a tantalising R32 match against 7th seeds, Rankireddy/Shetty (India).
"We're super excited to represent New Zealand at the World Championships. This will be my first tournament outside the Oceania region since the COVID-19 outbreak. It's even more exciting that it is going to be in Tokyo. I am really looking forward to the challenge!"

Dylan Soedjasa
Meanwhile, North Harbour's Abhinav Manota is New Zealand's sole representative in the Men's Singles. For Abhinav, Japan will be his second World Championships after contesting the TOTAL BWF World Championships in Nanjing, China in 2018. In his previous appearance, Abhinav met 11th seeded, Prannoy HS (India), bowing out in the opening round 21-12, 21-11.
This year, Abhinav meets Hong Kong's Lee Cheuk Yiu in his opening round.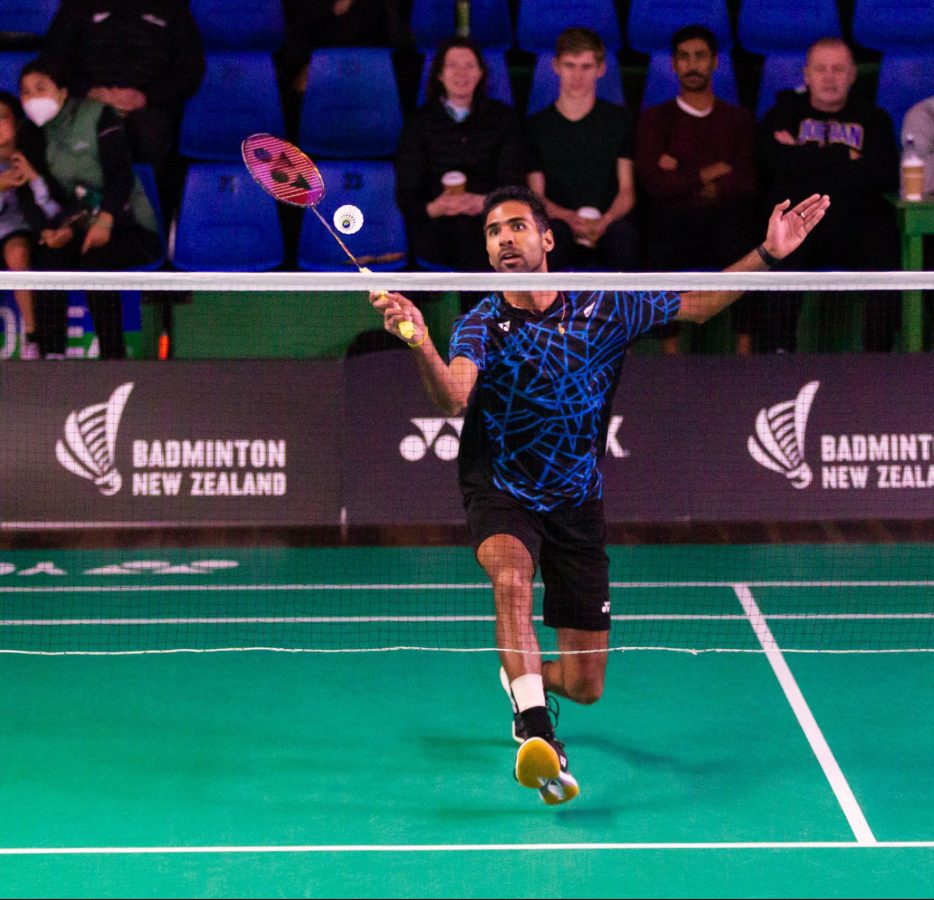 Playing against the world class players always have a special feel to it. Since this is World Championships and it is in Japan, I feel honoured to be a part of it. I am as excited to go and compete as if it was my first time.

This time I think I am more ready due to the experience I have gained from my last campaign, I believe that has really taught me a lot. I am ready to go all out.

Abhinav Manota
With Japan currently closed to tourists and diligently monitoring the COVID-19 outbreak, the Kiwi contingent have been required to track their health in the fourteen days prior to the World Championships. With New Zealand classed as Group "Blue", the Kiwis are not required to quarantine upon arrival or provide an on-arrival test. Once in Tokyo, the trio will complete their final preparations before opening their World Championships campaign.
We wish our New Zealand athletes the best of luck as they depart Auckland on Thursday, August 18 with the Total Energies BWF World Championships commencing on August 22nd.
View the BWF World Championships draw & results below: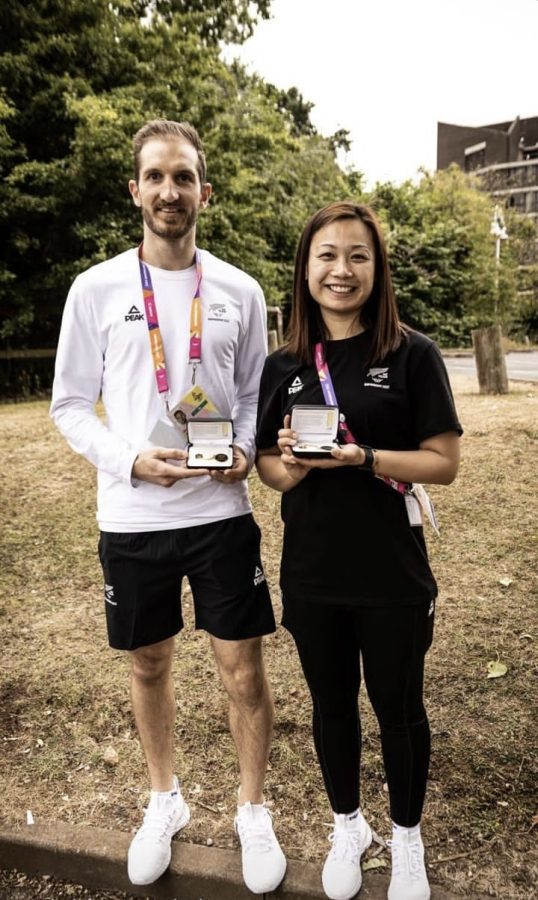 New Zealand's leading mixed doubles pairing, Anona Pak and Oliver Leydon-Davis begin their return to Aotearoa, following a successful Commonwealth Games campaign.
Since the beginning their partnership in 2019, the iconic Kiwi pairing have taken their chances, competing internationally on multiple occasions throughout the global pandemic in a big push to gain valuable qualifying points. More recently, the pair claimed silver at the 2022 Oceania Championships and confirmed their ticket to Birmingham, in the mixed doubles draw.
"To represent New Zealand at a Commonwealth Games is extra special, you feel part of a wider team that is trying to push towards and achieve as best we can within our sports, but also as a group. It's a special feeling and not one you find similarly anywhere else." Oliver recalls, having represented New Zealand at three previous Commonwealth Games prior to Birmingham.
Meanwhile for Anona, Birmingham marked her Commonwealth Games debut – and a long-term dream finally became reality. "I remember as a junior, we had to write down our long-term goals and I wrote down to represent NZ at an Olympic or Commonwealth Games. It's a warm and fuzzy feeling inside to be able to finally achieve that."
Anona and Oliver departed Auckland in early July, competing at events in Malaysia and Singapore, prior to a training block with the Scottish National Team. The pair, accompanied by National Coach, Rikke Olsen Siegemund continued to train in Birmingham whilst the CWG Mixed Teams event took place.
Seeded 8th, the Kiwi pair had a bye in the first round, before making their entrance on the show court in the R32 match against Mauritius' Alexandre Jean Bernard Bongout & Jemimah Leung For Sang. Oliver and Anona were quick to control the court, taking the match 21-7, 21-10.
In the Round of 16, it was a Trans-Tasman battle, up against the Australian pairing of Tran Hoang Pham & Angela Yu. The Kiwis were again quick to assert their dominance and partnership strength, with a clean 21-12, 21-15 victory to progress them into the quarter-finals.
In the clash of the seeds, the Singaporean pairing of Terry Yong Kai Hee & Jessica Wei Han Tan were the early favourites with the higher rank/seed.
"We knew Terry and Jessica was going to be a hard match, we watched them play in the teams event and they've been winning against other top mixed pairs. Both Terry and Jessica were very smart in their game, changing pace and angles throughout the game and continually keeping us guessing," said Anona, reflecting on the quarter-final match. "It would've been nice if we were able to take them to the third game but I am quite happy with our performance overall. We had our game plan going into the match and managed to protect, vary our serves and make some winners at the net against them."
Despite patches of consecutive points, it was the Singaporean partnership who progressed, with a 21-11, 21-11 defeat over the New Zealanders. The Singaporeans continued their dream run, eventually claiming the Mixed Doubles Gold Medal.
As their Commonwealth Games campaign concludes, we commend our New Zealand representatives, Oliver Leydon-Davis and Anona Pak on their performances and look forward to what's next for the pair.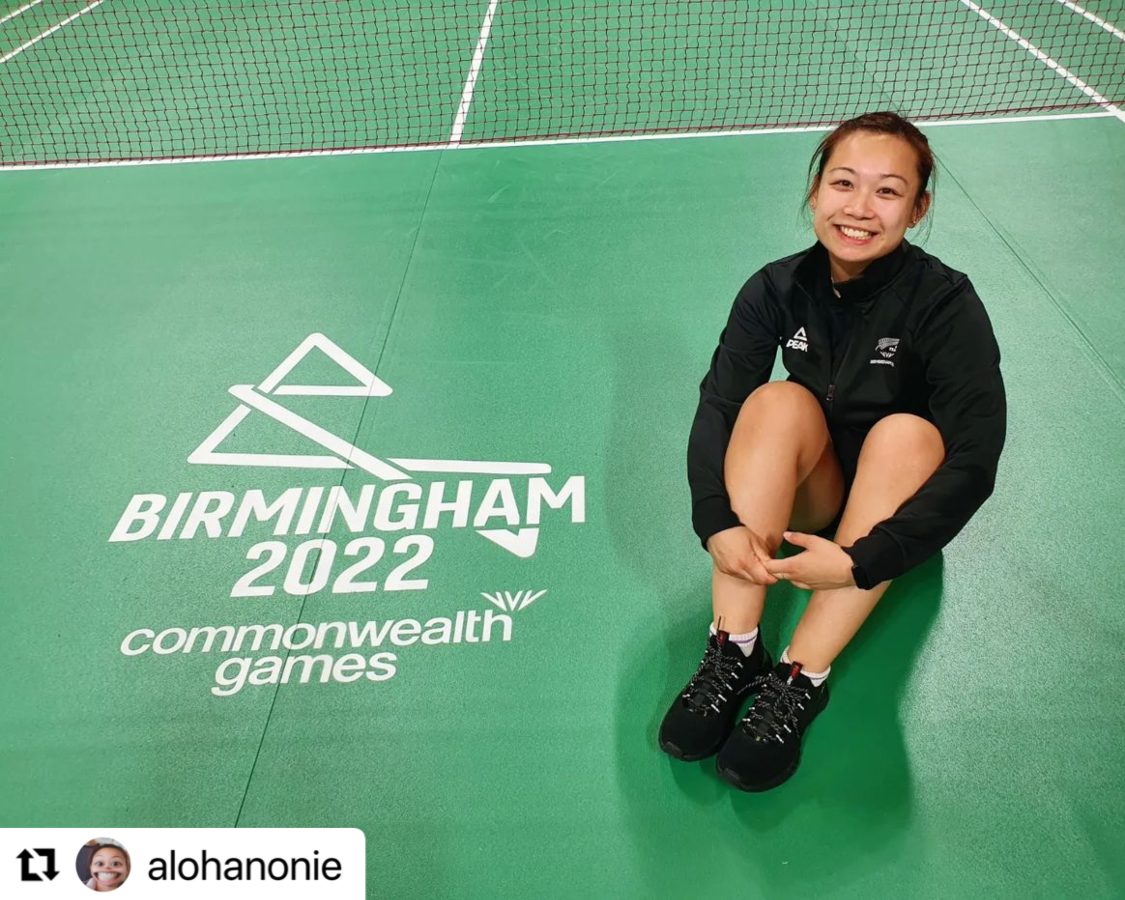 "A huge thank you to our friends, family and supporters who cheered us on. Everyone has been so supportive of our journey to the Games, and on behalf of everyone supporting us, Olly and I are proud to wear the fern on our chest and represent New Zealand. We want to extend our appreciation to Rikke for giving some of her family time to help us prepare. We also thank the support staff in the NZ team for keeping our bodies at optimum performance and health, and to the other athletes who watched us play live and cheered us on!" – Anona Pak, 2022 CWG Badminton Representative.
A team of five New Zealand para-athletes collectively claimed six medals at the recent 2022 Oceania Para Badminton Championships, held in Melbourne, Australia. Returning athletes, Carrie Wilson (CAN), Marinda Jones (HB) and Oliver Linton (MAN) were looking to improve on their previous performances, in their second Oceania Championships appearance. New athletes, Travis Moffat & Eamon Wood (CAN) undertook their international classification and were looking to test themselves at their first international event.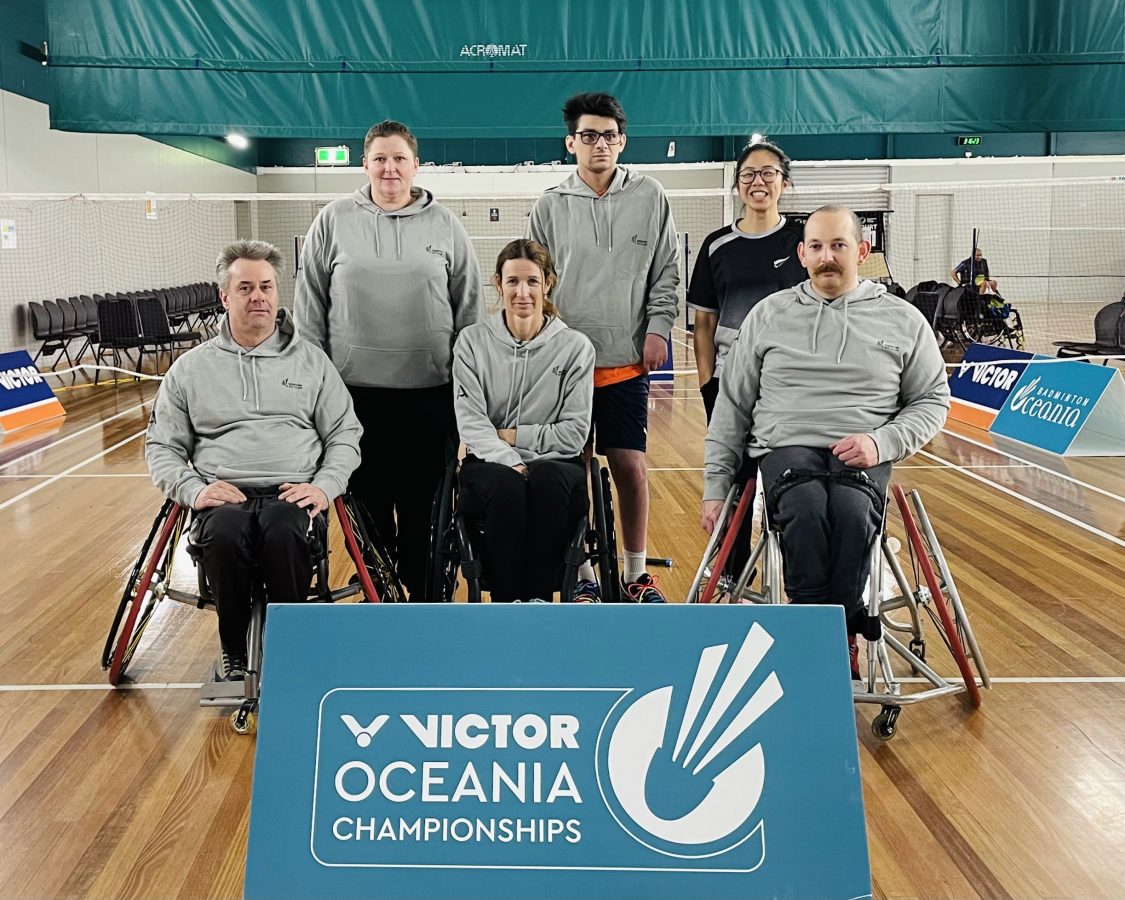 The standout performance of the event was undoubtedly, the mixed doubles pairing of Oliver Linton and Carrie Wilson who clinched the SL3-SU5 Mixed Doubles title in nail-biting journey up to the final point! The pair, having never previously partnered, opened their campaign, with a narrow three-game loss in the opening round match against Australia's Caitlin Dransfield and Kenneth Adlawan. The Kiwi pairing continued to improve across their matches, qualifying for the semi-finals following wins in their R2 & R3 matches.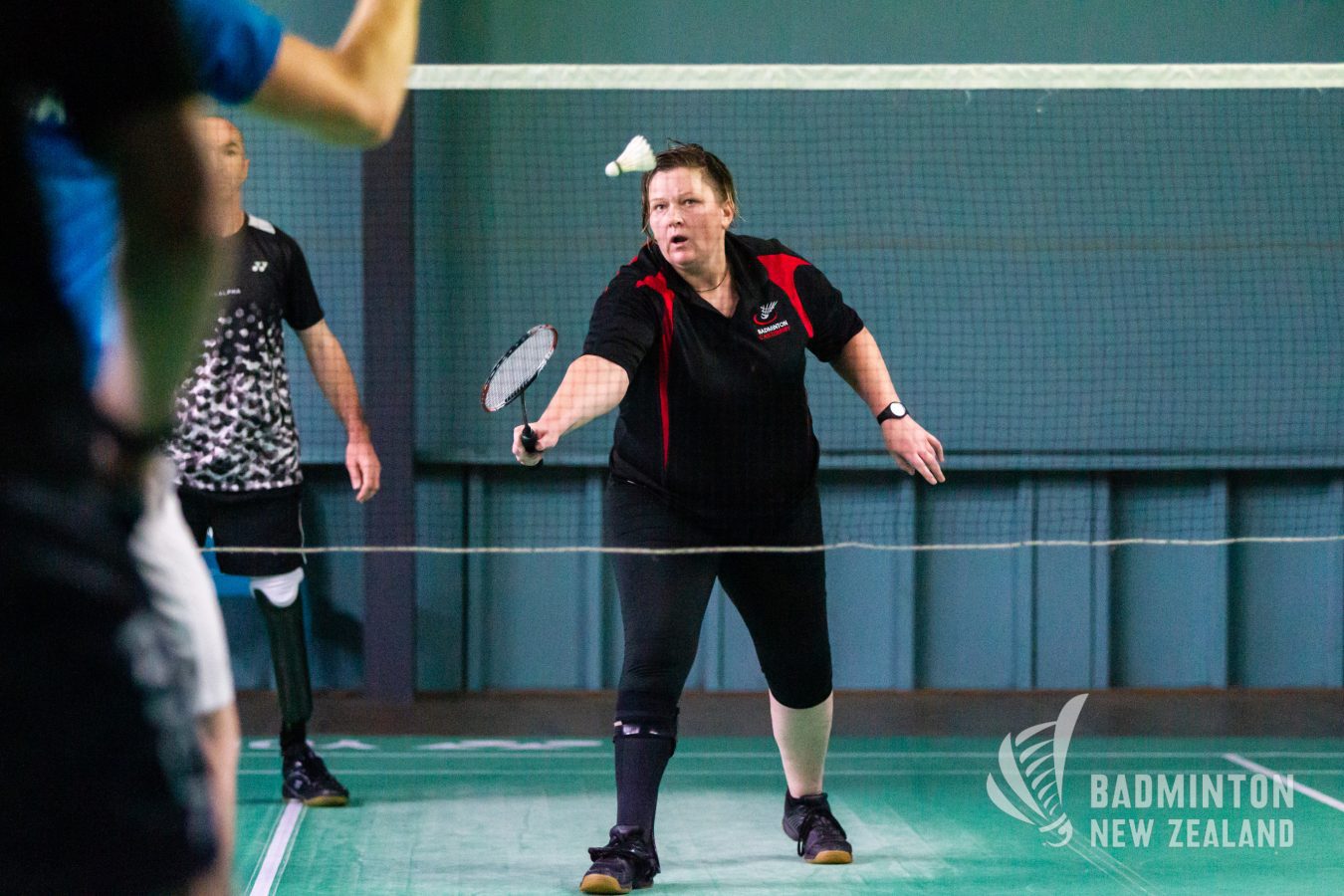 The semi-final match saw Oliver and Carrie meet Australia's Xay Kinnavong & Amonrat Jamporn. In a marathon three games, it was the Kiwis who held their nerves to progress into the finals with a 20-22, 21-16, 24-22 victory.
The mixed doubles final was a re-match from their round 1 match against Dransfield / Adlawan. Carrie and Oliver were triumphant in three nail biting games, 8-21, 21-13, 25-23.
Carrie claimed a further two silver medals, with finals appearances in the SL4 Women's Singles and SL3-SU5 Women's Doubles.
SL4 Women's Singles: Carrie Wilson (NZL) def. by Caitlin Dransfield (AUS) 9-21, 12-21
SL3-SU5 Women's Doubles: Carrie Wilson / Amonrat Jamporn (AUS) defeated Gunson/Vinot (AUS) 21-16, 17-21, 21-17
New Zealand claimed a further two bronze medals, from Oliver in the SL3 Men's Singles and Marinda Jones in the WH1-WH2 Women's Doubles. A commendable mention to debutants, Eamon and Travis, who claimed their first win at an international level, in the WH1-WH2 Men's Doubles.
Notable Results:
| | | |
| --- | --- | --- |
| WH1-WH2 Women's Doubles | Marinda Jones / Brooke Holt (AUS) def. Chesire / Gallagher (AUS) | 21-7, 21-7 |
| WH1-WH2 Men's Doubles | Eamon Wood / Travis Moffat (NZL) def. Fitzpatrick / Paddle (AUS) | 21-8, 21-11 |
| SL3 Men's Singles | Oliver Linton def. Danny Ten (PNG) | 21-12, 21-6 |
For the full results from the Oceania Para Badminton Championships, visit Tournament Software.
It's a wrap! Across an incredibly busy fortnight, associations have fielded their strongest teams to claim the highly coveted Wisden Cup, Slazenger Cup and New Zealand Junior Team Championships.
The Wisden and Slazenger Cup, New Zealand's Inter-Association Division 1 & 2 Championships were hosted in new venue, the Zhu Badminton Centre in Christchurch, Canterbury. 2022 also saw new updates to the competition, with the expansion to a 12-match format and the incorporation of a qualifying round to begin the competition. With eleven teams in tow, the first-round winners progressed to contest the Wisden Cup and the remaining teams vying for the Slazenger Cup.
First seed, Harcourts Cooper & Co North Harbour 1 automatically progressed into the Wisden Cup draw, alongside Auckland 1, Auckland 2, North Harbour 2, Waitakere, and hosts, Canterbury.
The teams vying for the Slazenger Cup were Waikato, Wellington North, Wellington, Otago and newcomers, Counties Manukau.
WISDEN CUP
Auckland 1 and North Harbour 1 clocked comfortable wins across their first four ties, setting up for a tantalising final round clash with one another. North Harbour were quick to claim all four singles, leading to an 8-4 victory and successful title defence, over Auckland 1.
Final placings for the 2022 Wisden Cup:
Harcourts Cooper & Co North Harbour 1
Auckland 1
Auckland 2
Harcourts Cooper & Co North Harbour 2
Waitakere
Canterbury
Full results: 2022 Wisden Cup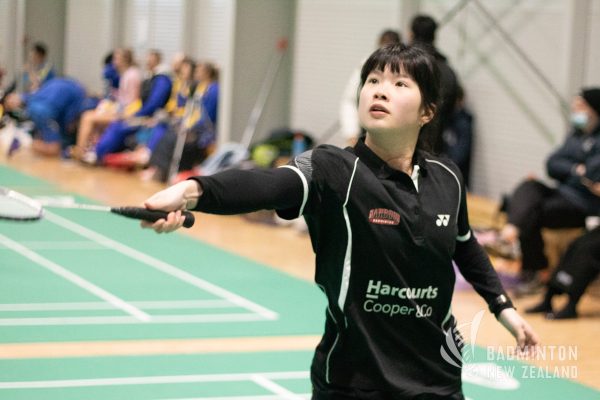 SLAZENGER CUP
Waikato and Wellington North raced to an early lead within the Slazenger Cup draw, setting up for a promising final round clash for the title. Waikato struck early, claiming three of the four singles and three of the four doubles. Holding on through a number of three-game matches, Waikato claimed the 2022 Slazenger Cup with an 8 – 4 victory over Wellington North.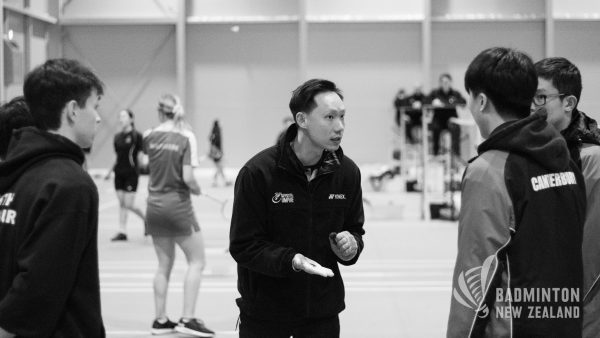 Final placings for the 2022 Slazenger Cup:
Waikato
Wellington North
Wellington
Counties Manukau
Otago
Full Results: 2022 Slazenger Cup
A big thank you to event hosts Badminton Canterbury and the Zhu Badminton Centre, and the Event Referees Janice Cudby and Lynne Nixey.
NEW ZEALAND JUNIOR TEAM CHAMPIONSHIPS
In a tradition as old as time, the New Zealand Junior Team Championships opened the July school holidays, with associations' junior teams descending on Palmerston North. This year, a record 65 teams entered, across the U13, U15, U17 & U19 age groups.
The tournament was filled with thriller matches across all age groups. The closest tie decider during the week occurred in the U17 Division 2 between Wellington North and Bay of Plenty - Blue. The tie could not have been any closer, with both sides winning an equal number of matches and games. The count-back resulted in Wellington North taking victory with a 2-point margin!
Congratulations to the 2022 NZJTC podium teams:
U13 Division 1 (Graham Feist Shield)
1st – Auckland 1
2nd – North Harbour 1
3rd – North Harbour 2
U13 Division 2 (Richard Purser Shield)
1st – Manawatu 1
2nd – Counties Manukau
3rd – Hutt Valley
U15 Division 1 (Marten Young Trophy)
1st – North Harbour 1
2nd – Auckland 1
3rd – Waikato
U15 Division 2 (Hawkesworth Shield)
1st – Wellington North
2nd – Bay of Plenty Blue
3rd – Hutt Valley
U17 Division 1 (Neil Gardner Cup)
1st – North Harbour 1
2nd – Auckland 1
3rd – Waitakere
U17 Division 2 (Hawkesworth Shield)
1st – Hutt Valley
2nd – Mainland
3rd - Wellington North
U19 Division 1 (Vincent Cup)
1st – North Harbour 1
2nd – Auckland
3rd - Hawkes Bay 1
U19 Division 2 (Barry Stevens Shield)
1st – Bay of Plenty Blue
2nd – Hutt Valley
3rd – Wellington North 2
The Skarrot Shield, recognising the association with the biggest year-on-year improvement in both participants and performance, was won by Wellington North.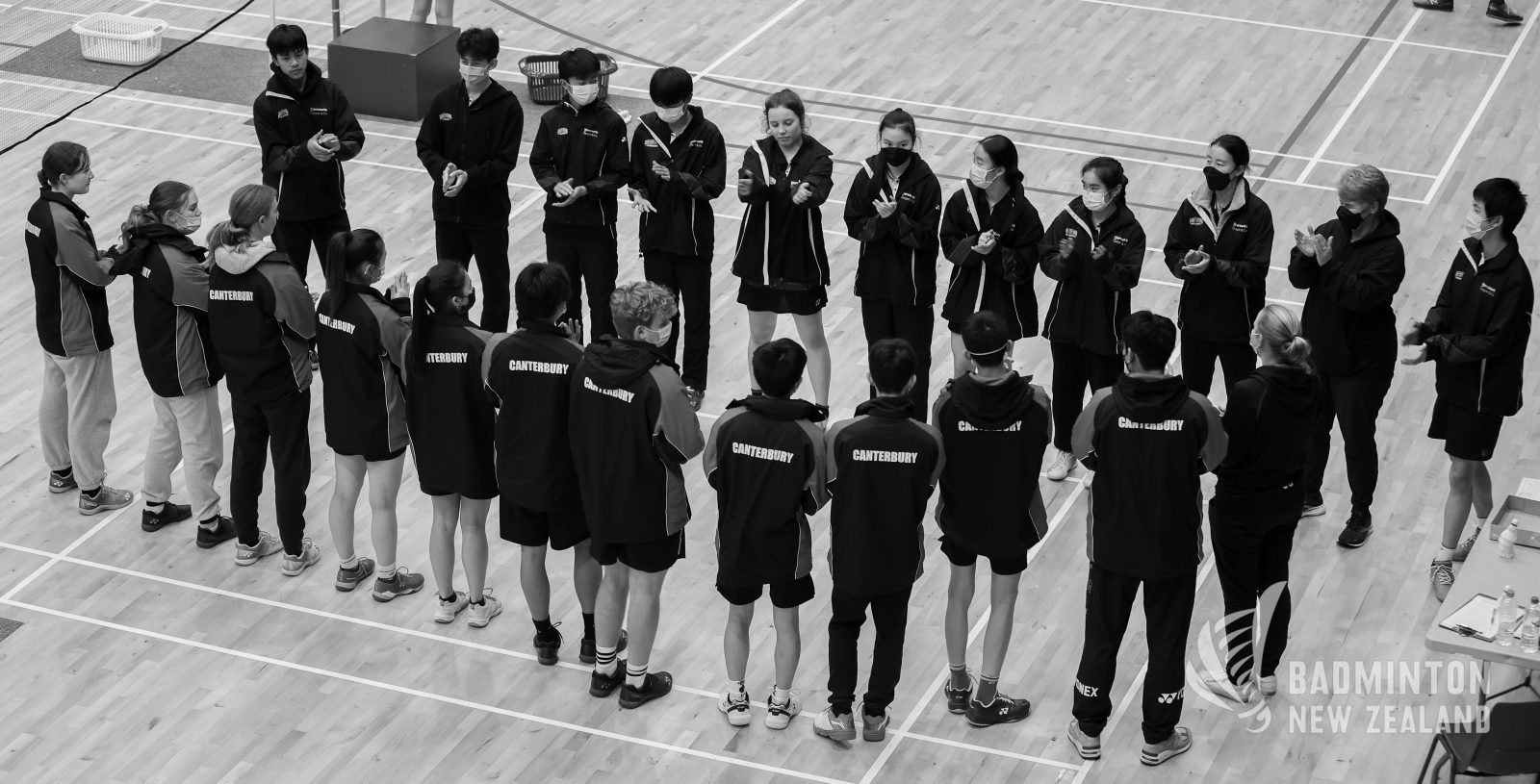 For the full results, visit the Tournament Software links:
U13 NZJTC Results
U15 NZJTC Results
U17 NZJTC Results
U19 NZJTC Results
A big thank you to event hosts Badminton Manawatu and Central Energy Trust Arena, and the Event Referees Janice Cudby, Dave Wasley and Linda White.
Thank you to our sponsors of these two events