Championship will run in an elimination format, with no plates.

Players who lose their match in the Championship will be knocked out.
Members of the New Zealand Under 19 National Squad must enter Championship.

Division Two will use a round robin format, followed by elimination.

Players will play a minimum of two matches in the round robin stage.
The top players in each group will progress to an elimination draw.
Division Two is offered in singles only - doubles and mixed will run in the Championship format.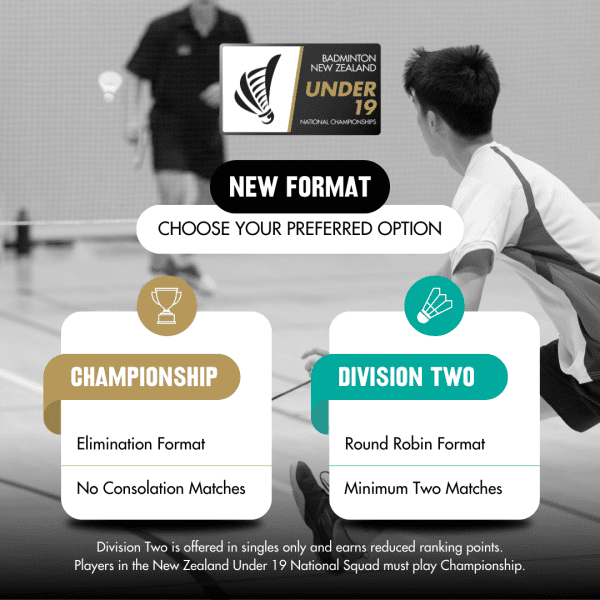 Proudly Supported By: