Asian Engagement Project
As part of one of our initiatives with Sport New Zealand, BNZ has created the Asian Engagement Project – a three phase plan to embed diversity and inclusion through the badminton community.
The Asian Engagement Plan aims to highlight areas outside of participation where Asian engagement can be improved. Our initial insights have shown participation is typically Asian-saturated, but significantly decreased within governance, leadership, and staff roles. This data is consistent with the findings presented in Sport New Zealand's Diversity & Inclusion survey (2020) & Sport Waitakere's 'Barriers to Asian Participation of Formal Leadership in Community Sport' research (2021).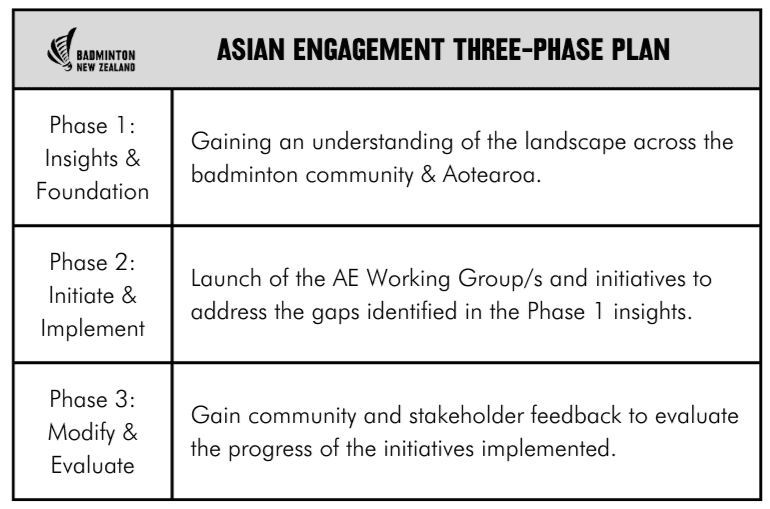 Phase 1: Insights and Foundation
General participation data skews towards Asian and is overall higher than many other New Zealand sports. This is reflected in our Tournament Software data (2022) showed 64% of members (actively competing at sanctioned and national events, from juniors to veterans) identified as Asian, within their profile.
We are currently seeking further insights at a national and association level, with a particular interest in staff, team management and governance.
---
For any questions, contact: