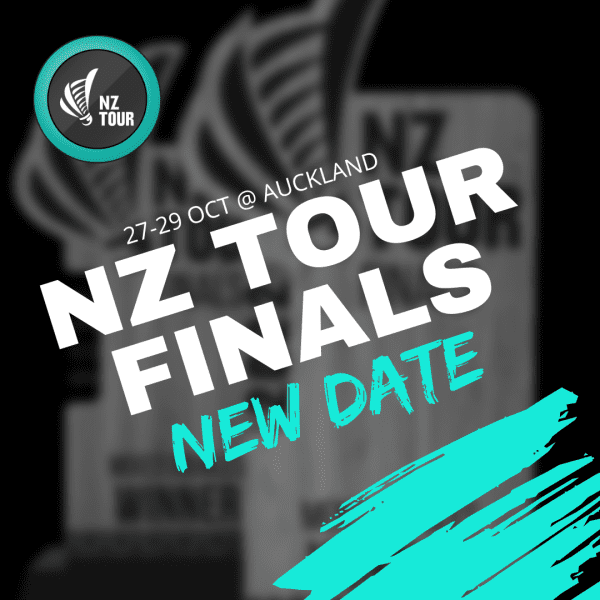 A date change for the NZ Tour Finals ensures that New Zealand's top players will be able to contest this pinnacle event and close the season on a high.
Following the announcement of dates for the World Junior Championships in Spokane, Washington, Badminton New Zealand made the decision to reschedule the NZ Tour Finals, ensuring that players from the New Zealand Junior Team are able to wear the fern with pride, before returning to New Zealand to take on the challenge of the Tour Finals.
The NZ Tour Finals proved to be a significant highlight of the 2022 season, with players appreciating the higher standard of play throughout the season, and relishing the intense competition present in the Tour Finals.
Avinash Shastri, Wellington, took part in all five tour events, earning himself a spot at the Finals in three events.
"It was really great to provide more incentive for the tour events, a higher-standard of competition and better playing experiences. The Tour Finals was the toughest tournament of 2022 - every player had earned their place there and every match felt like a quarter-final."
Badminton New Zealand Events Manager Jonathon Stone acknowledged the importance of the event.
"The Tour has been a fantastic addition to our calendar, and we know it means a lot to the players. Changing the date allows our talented juniors to keep striving throughout the season to earn a place in the NZ Tour Finals."
The 2023 NZ Tour Finals will take place at Auckland Badminton from 27-29 October.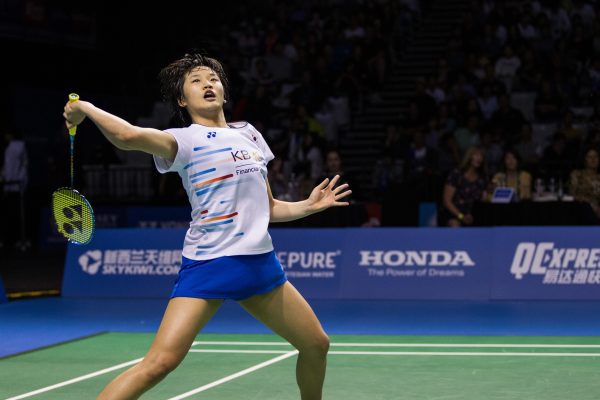 Badminton New Zealand regrets to announce that they have withdrawn from hosting the New Zealand Open for the 2023-2026 cycle. This decision was reached after careful consideration by the board and valuable input from our member associations, as part of a strategic focus on strengthening the foundations of badminton in New Zealand.
To cancel the New Zealand Open was a very difficult decision, especially given the iconic status of the event, however Badminton New Zealand and its members agree that growing participation and building strong and resilient badminton organisations are more important priorities in the next few years.
Badminton New Zealand Chief Executive Stephen Nelson reflects on the decision.
"While it is disappointing to be farewelling the New Zealand Open for the foreseeable future, Badminton New Zealand is excited to utilise this opportunity to reallocate its time and energy towards building the grass-roots of our sport. This will see us strengthening our foundations and those of our member associations.
We wish to thank our many partners and incredible volunteers who have contributed to this iconic event over the years. In particular, we acknowledge the substantial contributions of Peter Thompson and Julie Carrel, who have been absolutely integral to the event's success.
Since 2013, the New Zealand Open has been a fantastic showcase of international talent, growing year on year, and delighting badminton fans from all around New Zealand and the world. The event's most outstanding moments include: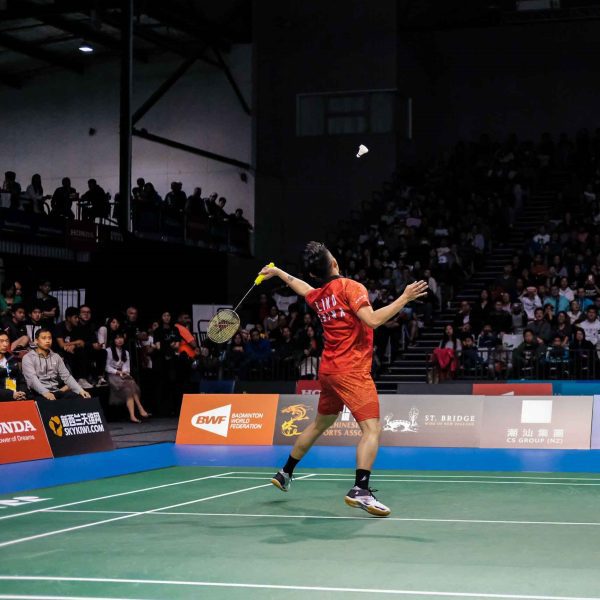 Chinese superstar Lin Dan putting on an exhilarating display for the packed Auckland crowds in 2018 and 2019.
The firepower of the Korean National team in 2016, seeded top in all events.
An Se-Young winning her first BWF World Tour title at just 16 years old.
The world's top-10 pairs filling the 2019 women's doubles field.
An electric atmosphere with sold-out crowds for the 2018 finals.
Nelson concludes,
"Badminton New Zealand is committed to growing the game and inspiring kiwis to love badminton for life. We firmly believe that this decision puts us in the best position to achieve this."
Badminton New Zealand Life Member Jeff Robson has passed away aged 95 on 5th September in Auckland, after a distinguished career as a badminton administrator and player.
Robson was a dual-international, having represented New Zealand in both badminton and tennis, competing at both the Thomas Cup and Davis Cup (tennis). He played in five Thomas Cups and 12 Whyte Trophy ties for New Zealand.
After his retirement from playing, Robson continued contributing to the badminton community for many years as a BWF Certificated Referee and as a member of the IBF council for 25 years, including roles on the Executive Board and Events Committee. He was President of the New Zealand Badminton Federation, heavily involved in the building of Auckland Badminton Stadium and the development of the Badminton New Zealand Museum.
Badminton New Zealand mourns Jeff's passing and we share our sincere condolences with his family and many friends.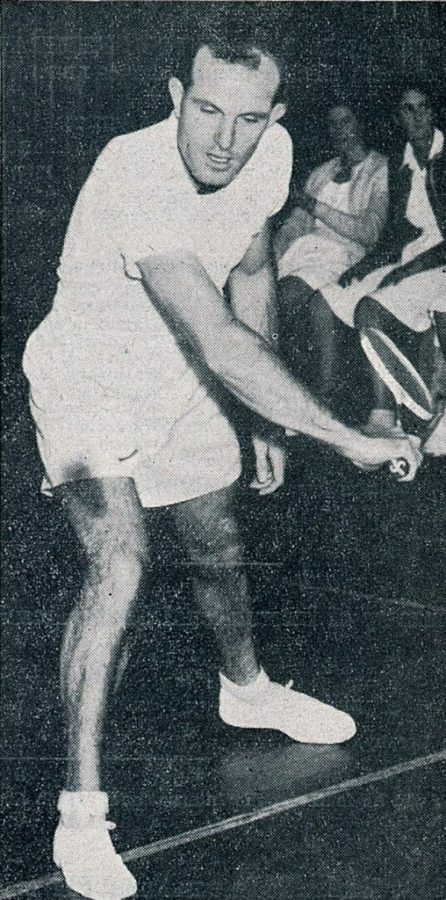 Dr Jeffrey Ellis Robson (MBE)
30 September 1926 - 5 September 2022
IBF Career
1979: Council Member
1989-2004: Vice President
1989-2004: Chairman of Technical Committee
1990-2002: Chair of International Championships and Tournaments Committee
1997-2002: Deputy Chair of Council
2000: Badminton Technical Delegate at Sydney Olympics
2005- : Honorary Life Vice President
2010: Herbert Scheele Award
New Zealand career
1973-75: President of Auckland Badminton
1977-: Life Member of Auckland Badminton
1981-83: President of Badminton New Zealand
1983-: Life Member of Badminton New Zealand
1995-: Patron of Badminton New Zealand
A Celebration of Jeff's life will be held at the All Saints Chapel, Purewa Crematorium, 100-102 St Johns Road, Meadowbank on Friday 9th September at 10am.
Badminton New Zealand is pleased to announce that, following collaboration with players and Tournament Software, the results of players competing in international events will be incorporated into the National Ranking system.
While international events have previously been included in the rankings, these were limited to events played within the Oceania region. Now, the results of Kiwi players in all international individual events will be included, with a tier level based on the event's BWF category. This will lead to a stronger and more accurate ranking, where players competing overseas are recognised for their performance and seeded appropriately for domestic events, rather than disadvantaged for lacking enough national results.
This important change will cover the entire 2022 season, and as a result, we will include the results of international events already played in 2022, as well as the upcoming Oceania Championships.
| Tier | Event |
| --- | --- |
| 50 | World Championships, World Junior Championships, World Tour Finals, World Tour Super 1000 |
| 48 | World Tour Super 750 |
| 42 | World Tour Super 500 |
| 40 | Would Tour Super 300 |
| 34 | BWF Tour Super 100, Junior International Grand Prix |
| 32 | Oceania Championships, International Challenge, Junior International Challenge |
| 30 | International Series, Junior International Series |
| 28 | Future Series, Junior Future Series |
New Tier Levels for International Events
Additional changes to the National Ranking include:
Tier levels added for the NZ Tour events, reflecting the increased competition and level of these events.
Reduction in tier level for events with small entries is a consistent percentage of the original tier level.
For further details, please see the National Rankings Explainer.
These updates will be reflected in the rankings published on Tuesday 26 April.
Badminton New Zealand is delighted to see the return of secondary school badminton, with a full programme of competition planned for 2022, as we move out of the shadow of Covid.
The South Island Secondary School Cup takes place in Christchurch this year, on the weekend of 25-26 June. This development-focussed event offers schools in the South Island a great opportunity to measure themselves against the competition early in the season, and prepare for competition at the national championships later in the year.
Following a two-year break, the New Zealand Secondary School Championships return to Te Rauparaha Arena in Porirua, where the top Premier and A-grade teams from schools across the country will assemble to fight for the national honours. Taking place in the Winter Sports Week near the end of Term 3, the teams will be on top of their game, coming off the back of their local inter-school competitions.
Rounding out the year, the North Island and South Island Junior Secondary School Cups take place in Auckland and Dunedin respectively, from 22-24 November. Mixing a competitive team event with a fun relay event, the Junior Secondary School Cups provide a new and exciting challenge for players in years 9-10 as they prepare for higher competition in the following years.
Entry Information
South Island Secondary School Cup (25-26 June, Christchurch). Entries close 27 May.
New Zealand Secondary School Championships (29 August-1 September, Porirua). Entries close 5 August.
North Island Junior Secondary School Cup (22-24 November, Auckland). Entries close 28 October.
South Island Junior Secondary School Cup (22-24 November, Dunedin). Entries close 28 October.
Badminton New Zealand is pleased to announce the calendar of events for 2022, with an exciting range of events as we look to bounce back from a disrupted season in 2021.
The season begins early with a couple of special Badminton New Zealand Summer Series events at the end of January and beginning of February. These fun events celebrate the return of badminton and are focussed towards our Under 15 and Under 19 players, whose season was unfortunately cut short before they had the chance to play in their National Championships.
Sanctioned events get underway on the first weekend of March, with a total of 42 events scheduled throughout the year, including five Masters' sanctioned events, which form part of the calendar for the first time ever. These events will all contribute towards vital National ranking points, which will prove useful for team events and National Championships later in the year.
2022 also sees the introduction of the NZ Tour - a series featuring the Waikato Open, North Harbour Open, Wellington North Open, Canterbury Open, and National Championships - which will see players vying for a top-8 finish in the tour rankings to qualify for the NZ Tour Finals.
National Championships visit a few new locations in 2022, with Masters being held in Queenstown, Seniors in Auckland, the combined u15 and u19 event in Tauranga, and the combined u13 and u17 event in Waitakere. Junior Team Championships remain in Manawatu, while the Wisden and Slazenger Cups move to Canterbury in the Zhu Badminton Centre.
At an international level, we are pleased to see the Australian Open and New Zealand Open scheduled for late November, as well as the new Oceania Masters event. We also expect to see the addition of several lower-level international events within the Oceania region towards the end of the year.
Update 22 December: Following the postponement of the Oceania Senior Championships and cancellation of the Oceania Junior and Team events, the calendars below have been updated.
Update 15 February: We are pleased to announce the addition of the North Harbour International Challenge (19-23 October) and Manawatu International Series (1-4 December). The New Zealand u13 and u17 National Championships moves to Waitakere.