Following more than eight years leading Badminton New Zealand, Chief Executive Joe Hitchcock will be stepping down in October 2021. During his time as CEO, Badminton New Zealand has grown and transformed into an award winning national sports organisation.
Hitchcock has built strong partnerships across funders, government agencies and sponsors to triple the organisations revenue, providing a platform to support the rapid growth in key programmes such as Shuttle Time, coach education, regional capability building, national and international events and performance pathways. Badminton New Zealand is highly regarded from the grassroots communities of its 25 member associations through to its international body – the Badminton World Federation.
Stand out highlights for Badminton New Zealand during this time include securing more than $2.8 million in investment to successfully bid for the BWF World Junior and BWF World Senior Championship events, launching the innovative Barfoot & Thompson New Zealand Badminton League played live in the SKYCITY Theatre, achieving sell-out crowds and a broadcast to more than 100 million households at the New Zealand Open, and growing government investment into badminton by 226%.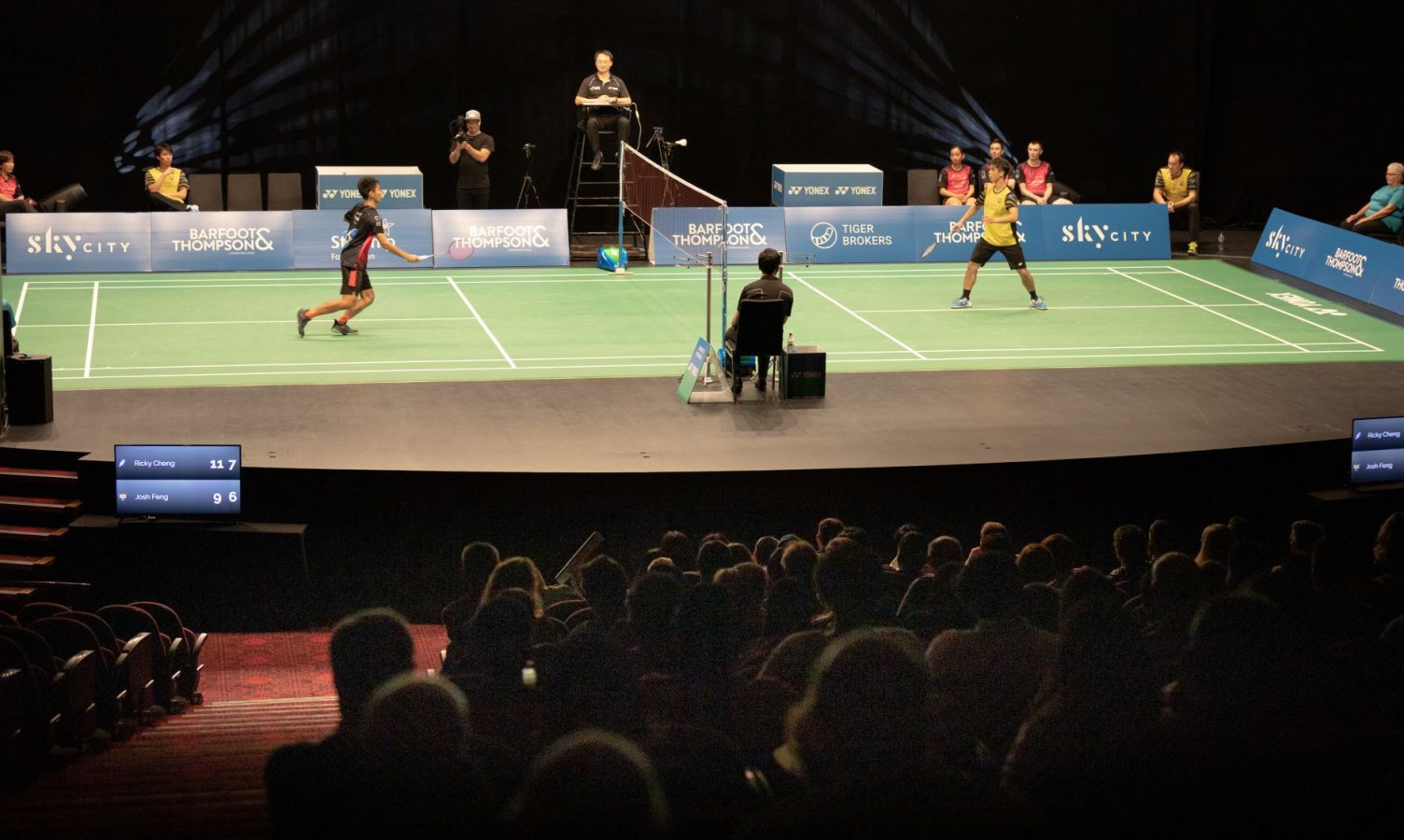 New Zealand also won all six junior titles at an Oceania Badminton Championships for the first time in history and Badminton New Zealand, in conjunction with Barfoot & Thompson, won the Commercial Partnership of the Year Award at the recent New Zealand Sport and Recreation Awards. During his time at Badminton New Zealand, Hitchcock was also the inaugural winner of the Future Leader Award and Scholarship and completed a Masters of Sport Management with Distinction through Massey University.
Key to this success has been the operational and governance teams that have supported Hitchcock within the organisation.
"It has been fantastic to be part of Badminton New Zealand for nearly nine years and to see how a special group of people can come together to achieve great things. Looking back at the success we have had, it comes down to the team of passionate people that put badminton first and work incredibly hard.
"As with any organisation, there have been challenges throughout my time at Badminton New Zealand and it's only with the support of the staff, board and stakeholders that we've always been able to bounce back stronger," says Hitchcock.
"I would especially like to thank the team at Badminton New Zealand - Brent, Colleen, Donna, Jonathon, Michelle, Sam and Rikke who go above and beyond for the organisation and have made every day enjoyable. They are all leaders in their own right and I'm looking forward to following their careers as they continue to achieve and succeed. I would also like to thank the Board of Badminton New Zealand, the Chairs that I have been fortunate to learn from and work with, and especially our current Badminton New Zealand President Ian Willans and Badminton New Zealand Board Member and BWF Council Member Nigel Skelt. Both Ian and Nigel have been a foundation of support with their time and experience through the ups and downs of leading the organisation."
Hitchcock is confident that Badminton New Zealand is in a strong position moving forward, with growing participation matching the increasingly diverse populations of New Zealand. "The organisation is well positioned across all areas to continue to inspire kiwis to love badminton for life".
Hitchcock's final day at Badminton New Zealand will be Friday 29th October 2021 and the Board will soon commence the recruitment process.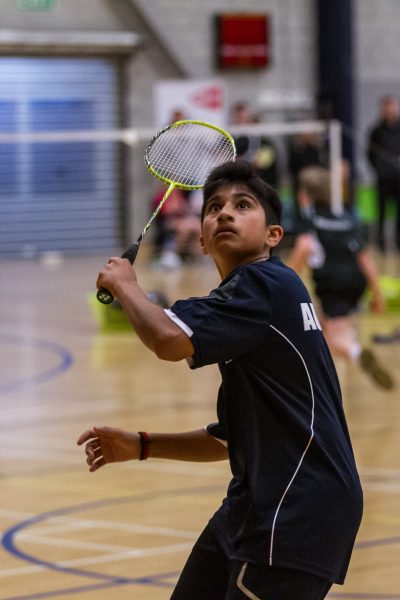 Manawatū will remain the home of the New Zealand Junior Badminton Team Championships for another three years, thanks to a newly-signed long-term agreement between Badminton New Zealand, Palmerston North City Council, and Sport Manawatū.
Thousands of young New Zealanders have honed their skills at the event in CET Arena over the past 35 years, and this agreement will ensure that many more will experience the fun and competitive environment for years to come, building great friendships and stoking a life-long love of badminton. The annual event is a highlight of the season for junior players all around the country and Badminton New Zealand is thrilled to return to Palmerston North after a challenging 2020 season.
Badminton New Zealand Chief Executive Joe Hitchcock reflects on the importance of this event.
"We love hosting the New Zealand Junior Team Championships in Palmerston North every year. It is an influential step in the development pathway for so many badminton players and it is fantastic to witness each new generation being instilled with a love for the game as they compete here.
"Our teams always receive such incredible hospitality and warm support from the community in Manawatū, and it is a true pleasure to return each year.
The support we receive from Sport Manawatū and the Palmerston North City Council ensures that we can continue to deliver this exceptional event to the highest standard and reach as many young players as possible.
Trevor Shailer, Sport Manawatū Chief Executive says, "Sport Manawatū with Palmerston North City Council are thrilled to see the Badminton Junior Team Championships stay in Palmerston North. The city has a lot to offer the athletes and their whānau who visit the city each year for this tournament."
The New Zealand Junior Team Championships 2021 take place at CET Arena Manawatū from 11-14 July, with over 60 teams from around New Zealand competing.
For more information contact:

Badminton New Zealand are seeking nominations for two committees to help advise and shape the future of our sport.
Inter-Association Committee
The Inter-Association Committee is an advisory committee to the Badminton New Zealand staff who are responsible for the day-to-day management and oversight of the Badminton New Zealand Inter-Association competition. The objective of this committee is to contribute to the future direction of Inter-Association at all levels and assist to ensure that the competitions are future-focused, innovative, and relevant.
Technical Officials' Committee
The objective of the Badminton New Zealand Technical Officials' Committee is to contribute to the future direction of Technical Officials within New Zealand to ensure that the Technical Official pathway is future-focused, innovative, and relevant. The committee serves to provide both an advisory role to Badminton New Zealand while also delivering operational components of the Technical Official pathway, as agreed with Badminton New Zealand staff.
For more information on either of these two committees, please contact Sam Paterson.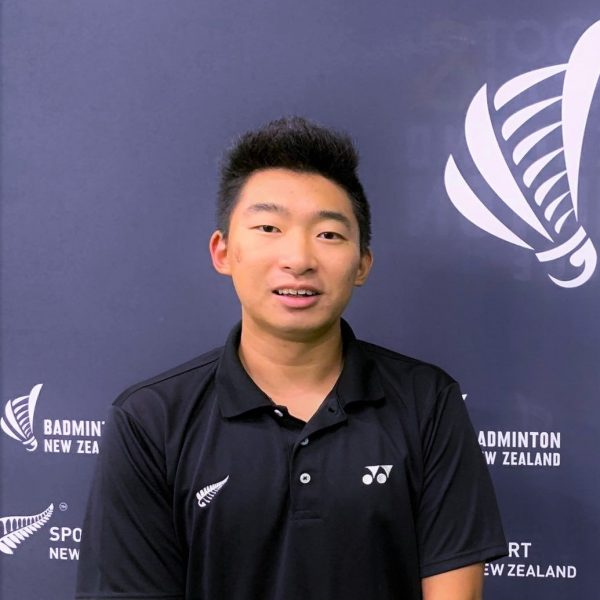 Badminton New Zealand, in conjunction with Massey University, is excited to welcome Alex Liu as our Events Intern this year. Alex is currently studying a Bachelor of Sport Management degree with aspirations to promote closer collaboration between China and New Zealand in the sporting sector.
Alex's passion for sport stems primarily from his experience on the professional road cycling circuit in China, alongside stints in swimming, figure skating and volleyball.
Alex was inspired to undertake his student placement with Badminton New Zealand following a volunteer opportunity at the 2019 Barfoot and Thompson New Zealand Badminton Open.
I was attracted to the organisation of Badminton New Zealand and their purpose of "Inspiring Kiwis to Love Badminton for Life" really resonated with me. I like their focus on improving participant experience over simply focusing on winning.
Be sure to say hi to Alex at our national events as he works alongside our team at the New Zealand National Championships, Tertiary Championships, Wisden Cup, and Under 13, Under 15 and Under 17 National Championships.
Alex will round out his 2021 placement by leading the New Zealand Under 19 National Championships in October.
The countdown is on for the highly anticipated BARFOOT & THOMPSON New Zealand Badminton League Grand Final on Saturday May 1st at the SKYCITY Theatre. A hotly contested second season has produced two exciting teams, eager and ready to take out the lion's share of the $20,000 prize money on offer.
The TIGER BROKERS Tigers were the first to book their Grand Final position, with an impressive undefeated season. Edward Lau will headline the Tigers side, bringing his proven dominance across all disciplines to the theatre court. Lau accompanies this season's breakout talent, newcomer Jack Wang, who's first season has shown his ability to match experienced players across the men's and mixed doubles disciplines.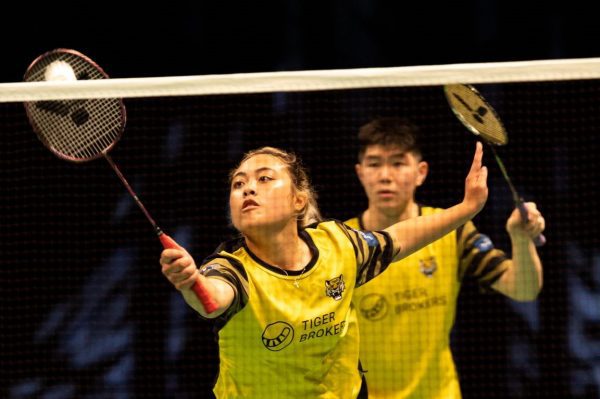 Coach Bjorn Siegemund will be flushed for choices, with all of his players putting on strong and consistent performances throughout the season.
"My team showed incredible mental strength in every match and I'm confident we will maintain our focus and spirit to put on a great performance at the Grand Final."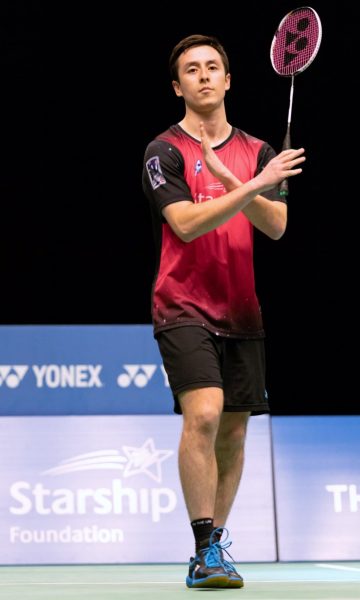 The STARSHIP Rockets, powered by their mission to support the Starship Foundation, booked the remaining Grand Final position with their Round 5 victory over the Mighty JAZZ™ Apples. Rockets Alyssa Tagle and Catelyn Rozario have grown from strength to strength throughout the season, asserting their mark on the competition within their respective disciplines. Tagle boasts a stellar record in both the 3v3 and mixed doubles, as the Rockets head into the Grand Final. It's likely she'll join Dylan Soedjasa to round out the tie, as the pair have shown that they thrive under the spotlight – a truly perfect combination for a nail-biting Grand Final on centre court at the SKYCITY Theatre.
Rockets coach, Fanny Megahwati, backs her team ahead of the Grand Final.
"We lost a close Golden Game to the Tigers previously, so I know we are very evenly matched. I believe if the Grand Final goes to a Golden Game again, our team will be ready to perform."
Catch an unmissable Grand Final between STARSHIP Rockets and TIGER BROKERS Tigers on centre stage, Saturday 1st May at the SKYCITY Theatre.
Tickets are now available for the Grand Final and an awesome afternoon of badminton action in the heart of Auckland.
Grand Final
Saturday 1st May
SKYCITY Theatre
Foyer activations from 2pm
Doors open 2:30pm
Matches from 3pm
Badminton New Zealand has joined NZ Cricket, NZ Football, Hockey NZ, Netball NZ and NZ Rugby NZ in backing the Balance is Better Statement of Intent first announced in September 2019.
Badminton New Zealand will join the collective and individual action underway to keep young people in sport by putting a stronger focus on fun and development, reviewing existing competition structures and encouraging youth to play multiple sports rather than specialising too early.
In addition, Athletics NZ, Basketball NZ, Golf NZ, Gymnastics NZ, NZ Rugby League, Softball NZ, Touch NZ, Volleyball NZ and Waka Ama NZ have also joined the collective today.
Badminton New Zealand Chief Executive Joe Hitchcock is excited to be a part of the new initiative.
Our team embraces the focus on fun and development across all areas of our sport. We look forward to working with our communities to improve the sporting experience for all tamariki and rangatahi across New Zealand.
Sport NZ Chief Executive Raelene Castle says it is great to see these sports formally commit to these important changes.
"We need to change what is offered and how we engage with young people. There needs to be quality opportunities for all participants, not just the best players.
"Sport is a huge part of our society and important for the wellbeing of so many New Zealanders, however the way sport is delivered has not kept up with what young people are looking for. We know that because they're telling us and many are also walking away.
"The original five sports have done some excellent work and we now have ten more making this important commitment. This is another encouraging day for youth sport in New Zealand," says Raelene Castle.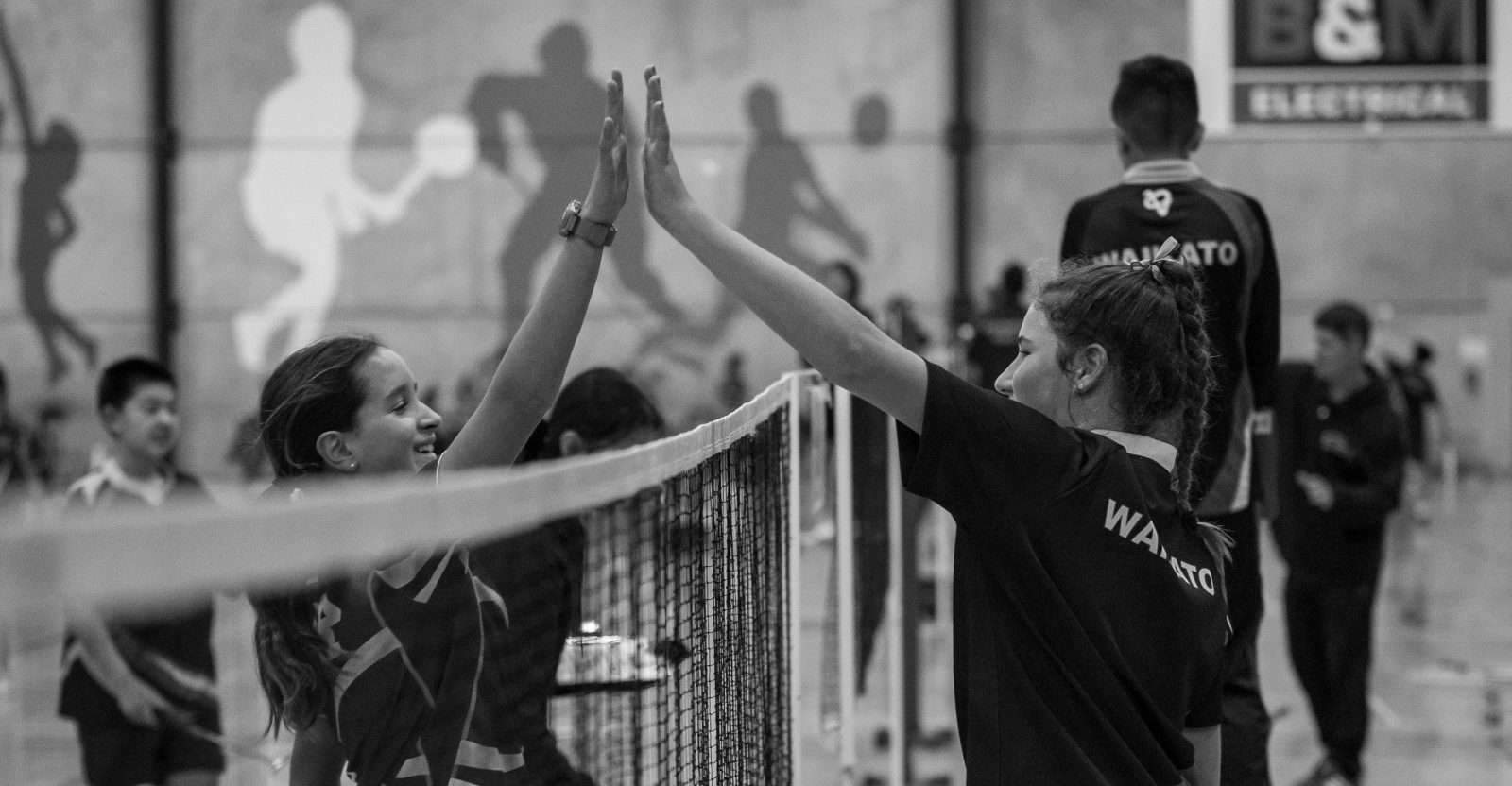 The commitments outlined in the Statement of Intent are:
Ensuring all young people receive a quality experience, irrespective of the level at which they compete.
Leading attitudinal and behavioural change among the sport leaders, coaches, administrators, parents and caregivers involved in youth sport.
Providing leadership to support of changes to competition structures and player development opportunities.
Working with within their sports and schools to keep minds open while identifying talent throughout the teen years, including reviewing the role and nature of national and regional representative tournaments to ensure that skill development opportunities are offered to more young people.
Supporting young people to play multiple sports.
Raising awareness of the risks of overtraining and overloading.
To join the collective stand, Badminton New Zealand has made a commitment at the executive and board level, and put resources behind making changes to we deliver youth sport.
"This is an important step, but it is not their first. Badminton New Zealand has been on a journey to get to this point, as have many other national sporting bodies," says Raelene Castle.
"There is real momentum behind these changes – a widespread recognition that we need to work hard and work differently to create quality and fun experiences that will keep kids in sport. This is great for participants, future talent and for our sector."