Badminton New Zealand is pleased to share news of its restructure which will set up the organisation for a stronger and more sustainable future. With the development of the latest strategic plan for Badminton New Zealand, a clear need arose to refocus the resources of the organisation towards our key strategic priorities, such as revenue development and the implementation of a member management system. A review of all current roles was completed collaboratively with the team and a new structure has now been put in place.
With the new roles there will be a transition of some duties, which we will be focussed on internally over the next few months, and all roles will have a component of partnering with Associations built-in. We then look forward to sharing more about how Badminton New Zealand sees this partnership approach working at our next Hui, which will precede the AGM in April 2024.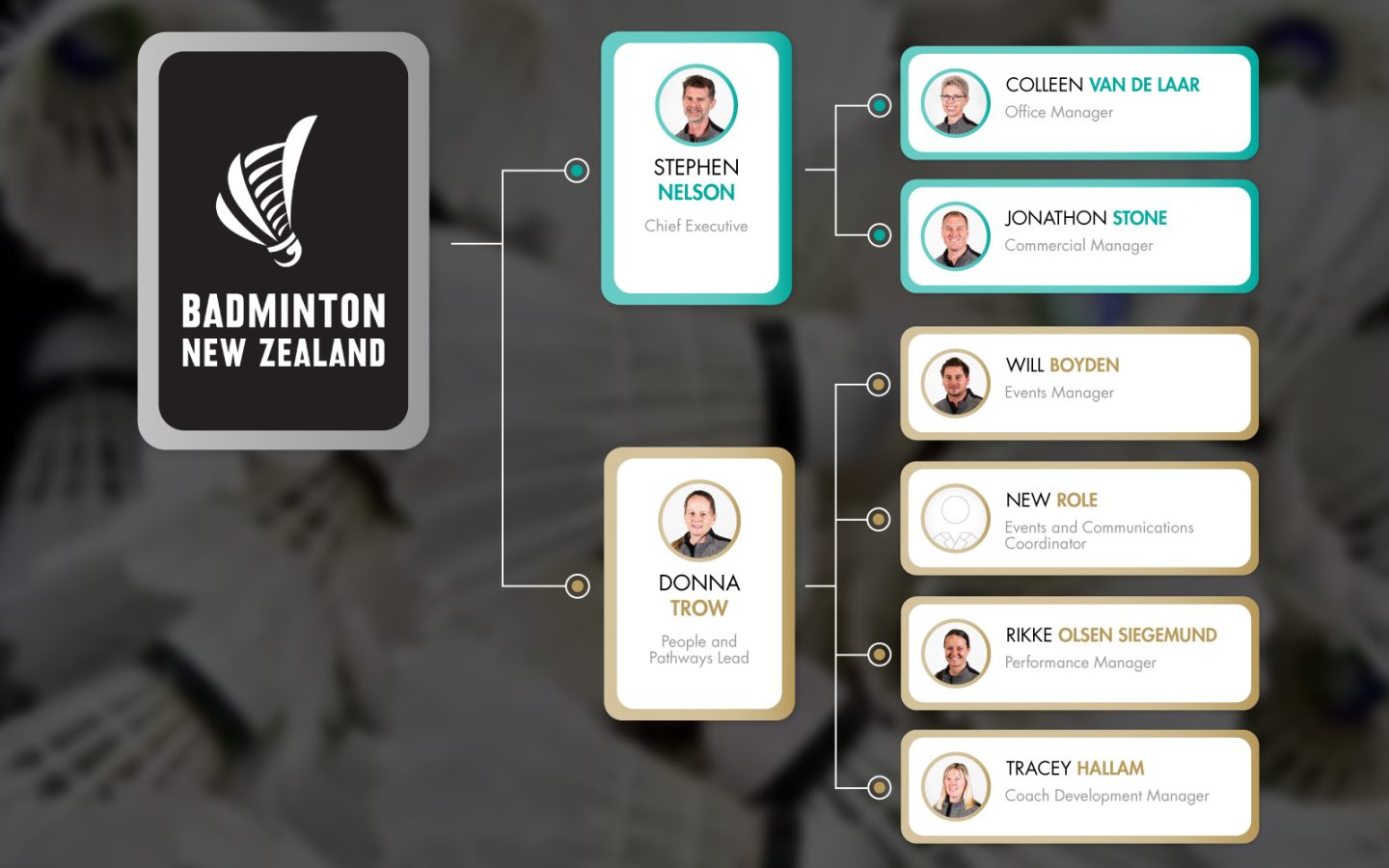 The restructure sees the formation of two distinct teams - the Sport team and the Business team. The Sport team, led by Donna Trow, will be responsible for the delivery of all badminton programmes, including performance, development, coach development and events. The Business team, lead by Stephen Nelson, will ensure the organisation has a solid financial and administrative foundation to support the Sport team and allow them to work to their strengths.
I'm excited to see the team moving into new roles within our new structure. The Business team will ensure the smooth operation of Badminton New Zealand while the Sport team can focus their efforts towards delivering outstanding experiences that inspire Kiwis to love badminton.

Stephen Nelson, Chief Executive
Business Team
Support the organisation's administrative and financial needs.
---
Stephen Nelson
Jonathon Stone
Colleen Van de Laar
Sport Team
Delivery of badminton programmes.
---
Donna Trow
Rikke Olsen Siegemund
Tracey Hallam

Coach Development Manager

Will Boyden
New Role

Events and Communications Coordinator
The new structure sees the creation of a Commercial Manager role, which Jonathon Stone has stepped into. This role will be responsible for growing Badminton New Zealand's revenue streams and implementing the revenue plan which was developed earlier this year. The success of this role is key to strengthening the financial position of Badminton New Zealand, which in turn means that we are able to reach more people and expand our programmes sustainably.
Donna's role continues with a new title, which better reflects the areas that she leads, bringing together the Sport team and working to deliver on our Sport NZ initiatives and Badminton New Zealand strategic priorities.
Will has also stepped into a new role, taking over the events team after spending this year learning the ropes, and we will shortly be recruiting for a events and communications coordinator to provide support in this space.
The team all look forward to partnering with Associations to continue building a strong and sustainable badminton community within New Zealand that inspires Kiwis of all abilities to love badminton for life.
Following a year of tough competition around the country, New Zealand's top junior players recently attended a series of selection camps, aiming to earn a coveted spot in the New Zealand Under 15 Development and New Zealand Under 19 Performance squads for the 2024 season. The selected players will attend training camps throughout 2024 and push hard for the chance to represent New Zealand at upcoming major events.
New Zealand Under 19 Performance Squad
The New Zealand Under 19 Performance Squad is led by coaches Rikke Olsen Siegemund, Nick Chambers and Larry Lin. Congratulations to the following players:
Alex Galt (WEL)
Amanda Ting (NH)
Ansen Bee (BOP)
Berry Ng (NH)
Coco Zhu (CM)
David Huang (AK)
David Nguyen (WKO)
Elsa Lu (NH)
Eric Lu (AK)
Jack Ji (NH)
Jaden Mingoa (NH)
Jay Xuan Tan (CAN)
Josephine Zhao (NH)
Josie Lee (WKO)
Kelly Shen (CAN)
Lezhi Zhu (HB)
Lillian Cao (NH)
Markis Tew (NH)
Matthew Zhao (AK)
Mia Xu (AK)
Nanna Siegemund (NH)
Natalie Ting (NH)
Olivia Yang (WTK)
Oscar Wu (CM)
Raphael Deloy (WKO)
Rosie Yang (AK)
Ryan Soo-Jones (NH)
Wesley Lau (AK)
Xiaonan Chen (AK)
Yanxi Liu (NH)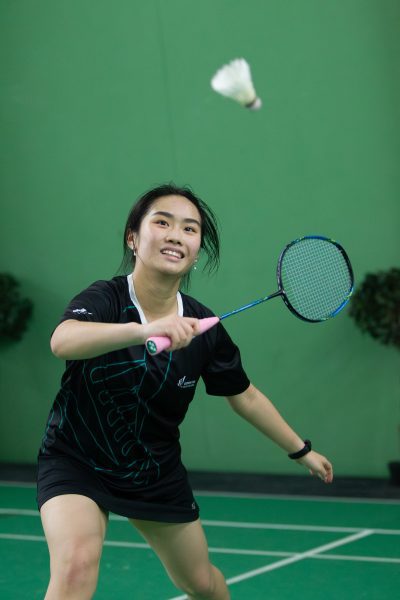 New Zealand Under 15 Development Squad
The New Zealand Under 15 Development Squad is led by coaches Tracey Hallam, Kenneth Yew and Angus Crawford. Congratulations to the following players:
Amelia Black (CAN)
Amy Wang (NH)
Amy Zhang (NH)
Anna Lu (NH)
Ariel Su (CM)
Ben Rambaud (CM)
Eason Lei (CM)
Eben Anil (CAN)
Emmy Xu (CM)
Eric Xue (CAN)
Jana Priya Krishnakumar (NH)
Jason Tong (NH)
Jasper Wong (CAN)
Jennie Liang (NH)
Joanna Ellimoottil (NH)
Lakeisha Po (CM)
Larry Li (NH)
Leo Xu (AK)
Lingyi Zhu (AK)
Luca Dreaver (AK)
Lucas Qin (WKO)
Luna Yin (AK)
Michael Hui (NH)
Peterson Zhu (AK)
Rebecca Zhang (NH)
Rina Kim (CAN)
Saanchi Singhal (AK)
Selena Wu (CM)
Tobias Miao (NH)
Tyler Dreaver (AK)
Vincent Xu (NH)
Zooni Ahuja (CAN)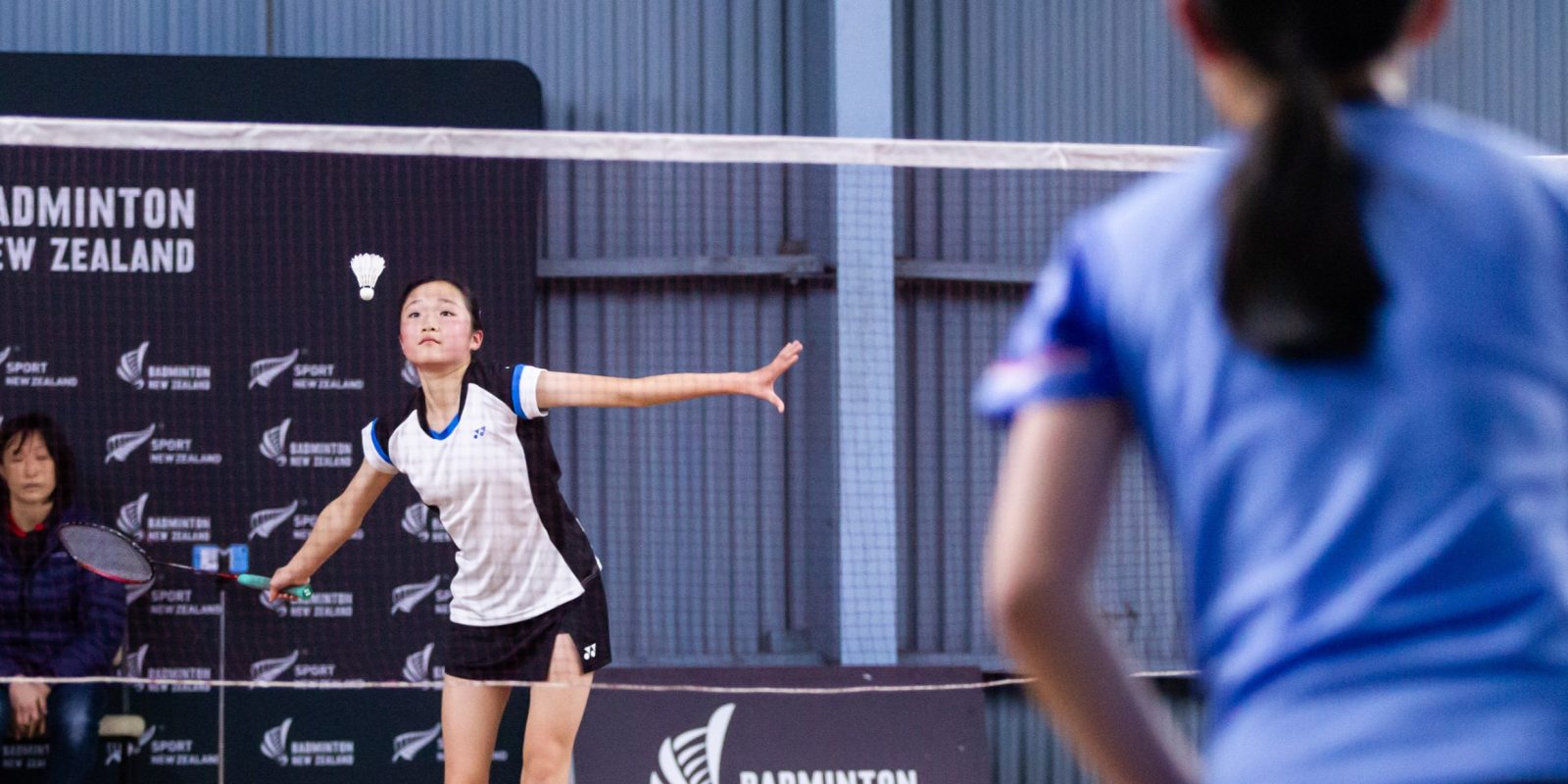 Te Rauparaha Arena is set to welcome schools from around the country next week, as 45 teams converge on Porirua to contest the New Zealand Secondary School Badminton Championships being held as part of School Sport NZ's Winter Tournament Week. Entries have rebounded strongly following the disruption of the past few years, and the battle for national honours promises to be a thrilling contest.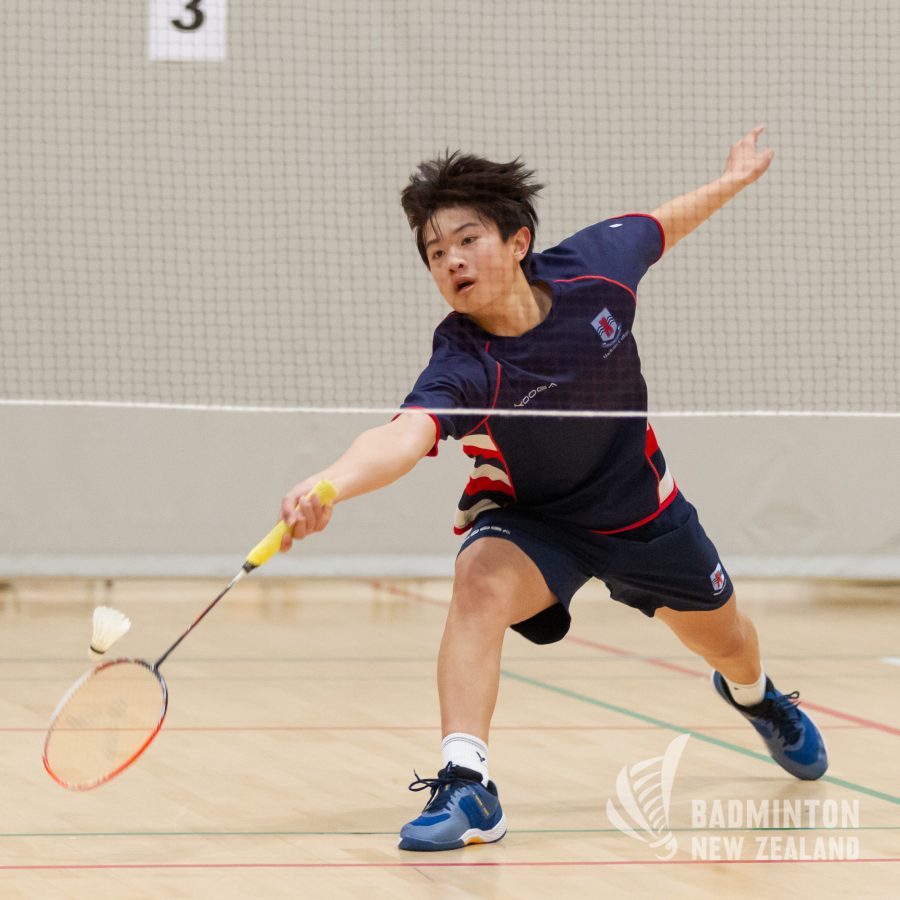 Seeds in boys' division one, Macleans College and St Patrick's College, will face a tough challenge to reach the final, with 10 other teams also pursuing the title. Keep a close eye on Auckland Grammar School, Westlake Boys and Rangitoto College to show their pedigree in this event, with a strong line-up of players.
Macleans College takes the top spot in girls' division one as well, and will have high hopes, with two New Zealand representatives in their squad. Kristin School's squad features plenty of emerging talent, while Palmerston North Girls' High School and Wellington East Girls' College bring a range of experienced players to the court.
The division two competitions will feature 18 boys' teams and 8 girls' teams, with many players getting their first taste of national competition at this event. Many of these players are in their first years of secondary school, so expect to see these teams grow and develop in the coming years.
Overall, Te Rauparaha Arena will be a hub of activity, with close to a thousand matches taking place throughout the week, including four live-streamed ties on Whakaata Māori, thanks to the New Zealand Sports Collective, and partners Apollo Projects, Caltex, Bayleys, New Zealand Carbon Farming and Porirua CIty Council.
Check out the New Zealand Secondary School Championships event page to follow all the action, and enter exclusive competitions.
North Harbour's Shaunna Li has claimed three national titles this weekend at the New Zealand Championships, successfully defending her 2022 Women's Singles crown and adding the Women's Doubles and Mixed Doubles trophies to her collection.
Li and others have had to work harder this year, owing to disruption from the closure of the North Harbour hall following severe flooding in January. Li admits feeling less-prepared than normal, but quickly switched her focus to badminton as the tournament began on Friday.
"With the Harbour hall being out-of-action, training has been a bit all over the place. I've also been pretty occupied with university, so I didn't really feel much until the tournament actually started."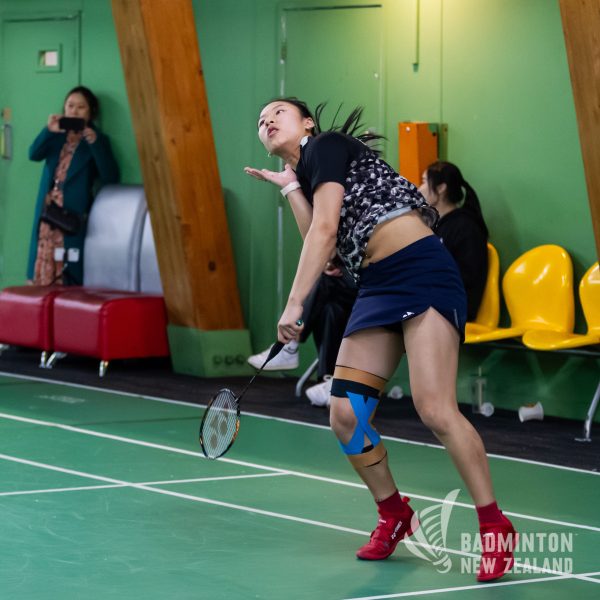 Li began her campaign in the Mixed Doubles with partner Edward Lau (NH) as the top seed, facing a tough challenge in the first round against Dacmen Vong (AK) and Roanne Apalisok (CM), being pushed to a 22-20 win in the first game, before taking the second more comfortably. Looming ahead were other strong pairs with international experience, first with Jack Wang and Erena Calder Hawkins in the quarter finals, followed by Dylan Soedjasa (NH) and Anona Pak (NH) in the final.
Li was aware of the challenge ahead of her, saying "Dylan and Anona are strong both as individuals and as a pair. They are well established and more experienced, so we really had to use our strengths to overcome them."
Soedjasa and Pak were the only pair to take a game from Li in the whole event - eventually falling 21-14 17-21 21-11 to give Li her first title of the day.
Li quickly moved on to the Women's Singles final against current Under-19 champion Josephine Zhao (NH), pushing through to the final by defeating rivals Jenny Zhu and Courtney Trillo in straight games along the way. Zhao had to work much harder, winning in three games for each of her earlier matches. In the end, Li's experience and skill shone through as she made short work of Zhao in the first game, before easing off slightly in the second, claiming the Women's Singles crown in 23 minutes, 21-6 21-15.
Rounding out the finals day was the Women's Doubles, where the pair of Li and Alyssa Tagle (NH) was hidden deep in the middle of the draw, along with several other strong competitors. Such was the depth in the draw, that all seeds were eliminated at the quarter-finals stage, leaving four unseeded pairs chasing the title. Last years champions Sally Fu (AK) and Camellia Zhou (AK) came through from the top half of the draw, setting up for a thrilling rematch of the 2022 semi-final. This year it would prove to be Li and Tagle who would come out on top, winning 21-16 21-10, with Fu and Zhou struggling to find any answers to Li and Tagle's game plan.
Li comments, "Alyssa and I have played Sally and Camellia many times in recent years and we know they have many strengths. We had to be on our A game to defeat them this tournament."
The strong performance sets Li up well as she turns her focus towards upcoming international events in the Oceania region.
"My results this weekend just boost me a step forward to becoming a better player. Hopefully, I can continue to achieve greater results, within New Zealand and beyond."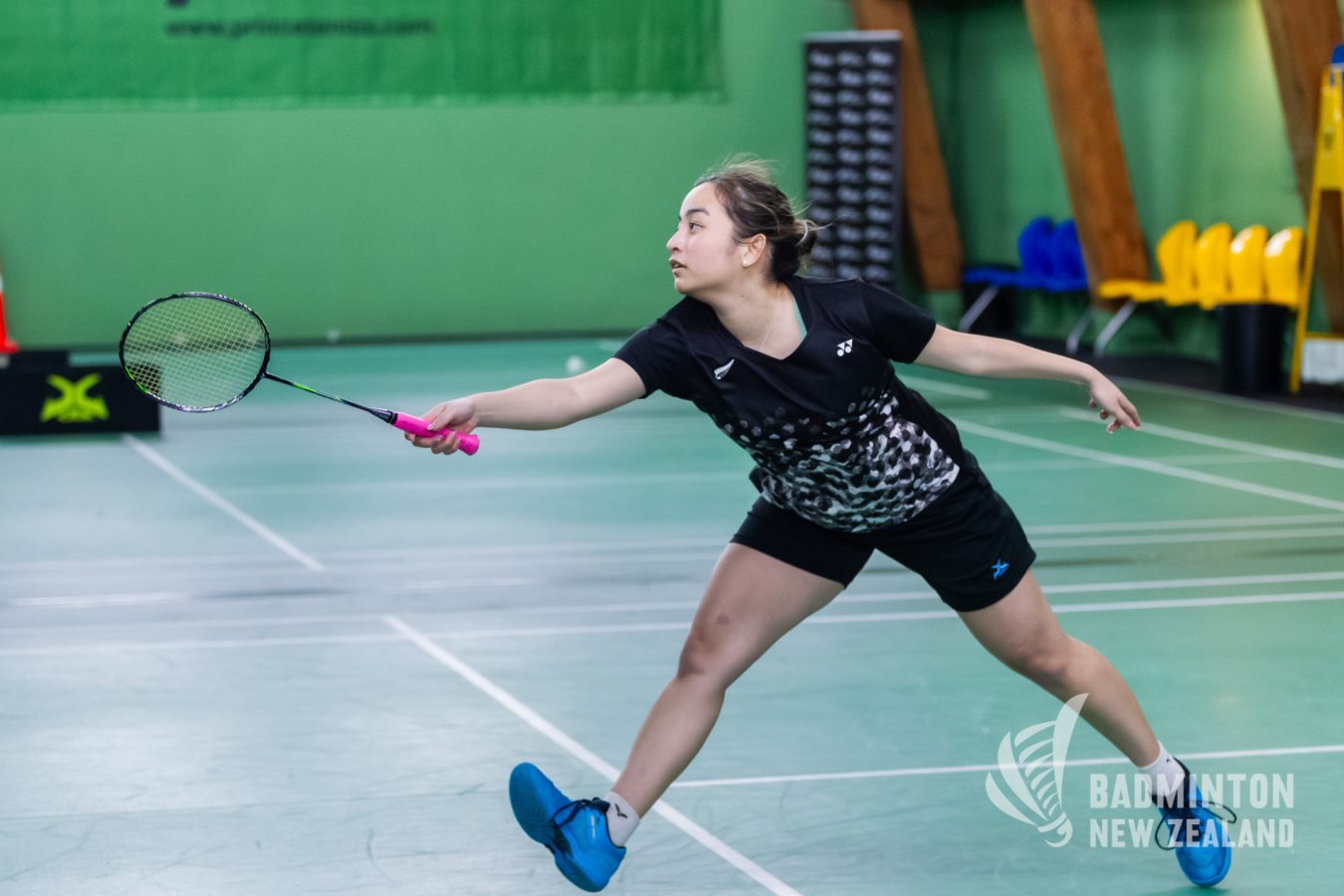 In the day's other finals, top seeds Adam Jeffrey (AK) and Dylan Soedjasa lost a close second game, leaving the door open for Ryan Tong (AK) and Jack Wang (AK) to come from behind and claim victory 19-21 24-22 21-15 in the Men's Doubles. Meanwhile, Edward Lau won his second title of the day, defeating Under-19 champion Daniel Hu (AK) in straight games 21-13 21-10.
2023 National Champions
Men's Singles: Edward Lau (NH)
Women's Singles: Shaunna Li (NH)
Men's Doubles: Ryan Tong (AK) and Jack Wang (AK)
Women's Doubles: Shaunna Li (NH) and Alyssa Tagle (NH)
Mixed Doubles: Edward Lau (NH) and Shaunna Li (NH)
Badminton New Zealand gratefully acknowledges the support of the Henderson-Massey Local Board, Badminton Waitakere and our technical officials for making this event a great success.
Badminton fans are promised lots of thrilling contests as the New Zealand National Championships kick off in Waitakere tomorrow. With over 100 of the best Kiwi players entered, and a parallel Para badminton championships, there'll be plenty of entertainment for everyone.
In every draw, there are a number of players and pairs who could pose a real threat to the seeds in the early stages of the draw, including 2022 finalists and winners from the recent Under 19 Championships.
Chris Benzie (NH) and Daniel Hu (AK) are on a run of good form, with strong results in the recent Junior Team Championships and Under 19 Championships, and could push their way deep into the Men's Singles draw, upsetting some seeds along the way.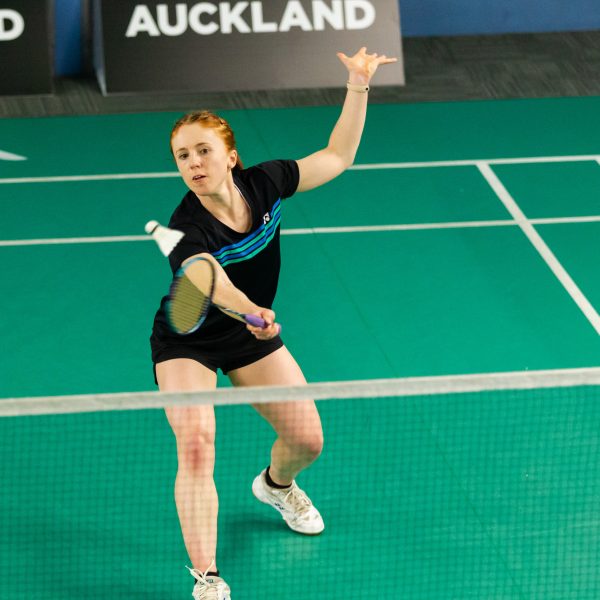 The seeds in Women's Singles will be watching Courtney Trillo (CM) carefully, as she has proven time and again to have the fitness and determination to push her way past many opponents.
The Men's Doubles sees top seeds Adam Jeffrey (AK) / Dylan Soedjasa (NH) face Jonathan Curtin / Dacmen Vong (AK) in their first match, which will surely be an epic battle. Soedjasa and Curtin paired up in the NZBL and 2022 World Champs, so they'll each bring a strong understanding of the tactics of each other.
Curtin says "It should be a fun game to start the tournament and I'm excited to get out there and see how we go."
"It's definitely not the easiest first round in the draw. We've all trained together for many years, so there's plenty of pride on the line."
In the Women's Doubles, keep a close eye on the unseeded pairs of Sally Fu / Camellia Zhou (AK) and Shaunna Li / Alyssa Tagle (NH), who will pose a major obstacle for the seeded pairs to reach the final.
Top seeds in the Mixed Doubles Edward Lau / Shaunna Li (NH) will face a tough challenge early on Friday morning, taking on the established combination of Dacmen Vong (AK) / Roanne Apalisok (CM). Also hunting for a title from the middle of the draw is the pair of Jack Wang (AK) / Erena Calder Hawkins (WTK) - both established mixed players who will be looking to put their new combination to the test.
The New Zealand National Championships take place at Waitakere Badminton Stadium, with matches beginning at 9am on Friday 21 July. Entry is free for spectators.
Badminton New Zealand gratefully acknowledges the Henderson-Massey Local Board for their support of this event.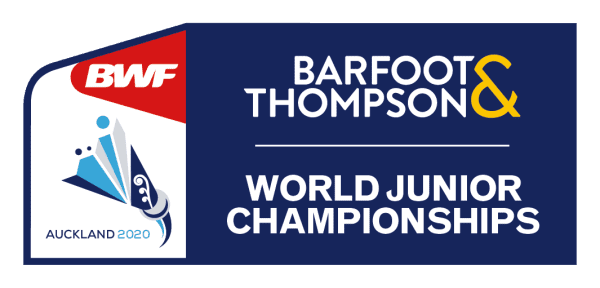 Badminton New Zealand can confirm that they have relinquished the hosting rights for the 2024 edition of the BWF World Junior Championships.
New Zealand was originally awarded the hosting rights for the 2020 edition of the Championships, which were ultimately cancelled as the Covid-19 pandemic swept the world, closing international-borders. With New Zealand's hosting rights shifting to 2024, this provided a new opportunity to stage the Championships, however the post-Covid economic climate in New Zealand has presented significant financial, resource and capacity issues for the event.
Badminton New Zealand Chief Executive Stephen Nelson said the difficult decision was made in the best interests of all participants and stakeholders.
"Sport around the world has survived through a very challenging period of time - for Badminton New Zealand, it's important now that we focus our efforts towards rebuilding the grass-roots of our sport. We are committed to growing the game and inspiring Kiwis to love badminton for life and we firmly believe that this decision puts us in the best position to achieve this.
"We are incredibly grateful for the ongoing support of Tātaki Auckland Unlimited, New Zealand Major Events and Barfoot & Thompson who have continued to stand with us and support our efforts to make this event viable."
Badminton New Zealand and BWF look forward to a new host being appointed and the successful continuation of this important tournament.