Three talented Kiwi badminton players, Adam Jeffrey (Auckland), Dylan Soedjasa (North Harbour), and Justine Villegas (North Harbour), have embarked on an exciting journey to Europe, seeking valuable experience after a prolonged period without travel due to the pandemic.
For five weeks, they will compete in the European International Circuit, featuring renowned tournaments such as the Victor Swedish Open, I FEEL Slovenia Yonex Open, Austrian Open, and Victor Denmark Masters.
In Sweden, the trio kicked off their campaign impressively, with Dylan and Adam delivering a solid performance in the Men's Doubles, securing a win against Singapore.

Adam Jeffrey / Dylan Soedjasa (NZL) def. Kriston Jun Hao Choo / Low Sheng Yan Nicholas (SGP) 21-16 / 18-21 / 21-19
"It was nice to play and win against countries that we don't often get to compete with in the Oceania region. Winning against Singapore with Dylan felt great, and we stayed composed, sticking to our game plan."

Adam Jeffrey
They faced a tough challenge in the following match against Indonesia, the eventual finalists.
(2) Teges Satriaji Cahyo Hutomo / Christopher David Wijaya (INA) def. Adam Jeffrey / Dylan Soedjasa (NZL) 21-12 / 21-17
"We played really well at times and stuck to our game plan. The Singaporeans and Indonesians showcased exceptional speed and racket skills, so we had to find solutions. While we're disappointed we couldn't convert our lead into a third game against the second seeds, it's an area we'll work on."

Dylan Soedjasa
In the Mixed Doubles, Adam and Justine demonstrated their skills, defeating the Estonian pair and securing a spot in the quarterfinals. Justine expressed the nervousness of their first competition outside New Zealand and Australia but commended their composure and solid play.
Adam Jeffrey / Justine Villegas (NZL) def. Mikk Ounmaa / Ramona Üprus (EST) 21-17 / 21-12
Unfortunately, their journey in the quarterfinals came to an end against a formidable Malaysian pair after a hard-fought battle.
Lim Tze Jian / Desiree, Hao Shan Siow (MAS) def. Adam Jeffrey / Justine Villegas (NZL) 21-12 / 21-11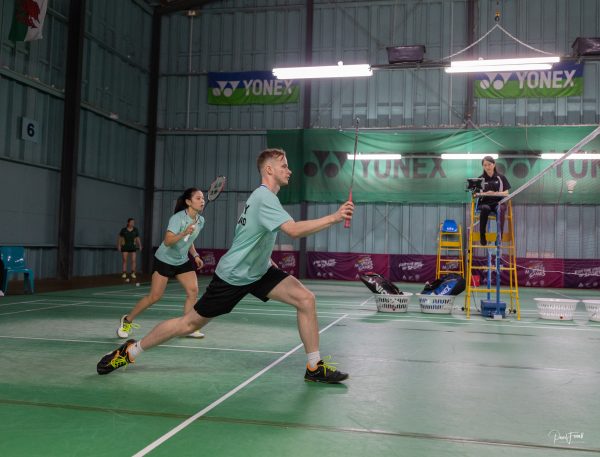 Now in Maribor, Slovenia for their second tournament, the Yonex I FEEL Slovenia Open, the Kiwis are ready to face new challenges. Adam and Justine will take on the 7th-seed German pair in the Mixed Doubles, while Adam and Dylan will face the 3rd-seed Irish duo in the Men's Doubles.
Stay updated on their progress by following the tournament results on Tournament Software, and catch the thrilling live stream of the matches on Badminton Europe TV.
The Kiwis' European adventure continues, and Badminton New Zealand stands proudly behind them as they represent the nation on the global stage. Best of luck to Justine Villegas, Adam Jeffrey, and Dylan Soedjasa as they showcase their skills and aim for success on the international stage.
The Junior New Zealand Badminton League 2023 (JNZBL) has come to a close after three days of intense matches, with two teams emerging victorious in a weekend filled with great atmosphere and excitement.
The event featured the best Under 15 and Under 19 talents from across New Zealand split across four teams in two age-divisions. With twenty-four of the country's brightest young badminton players, the JNZBL promised to be an intense and thrilling event, and it did not disappoint.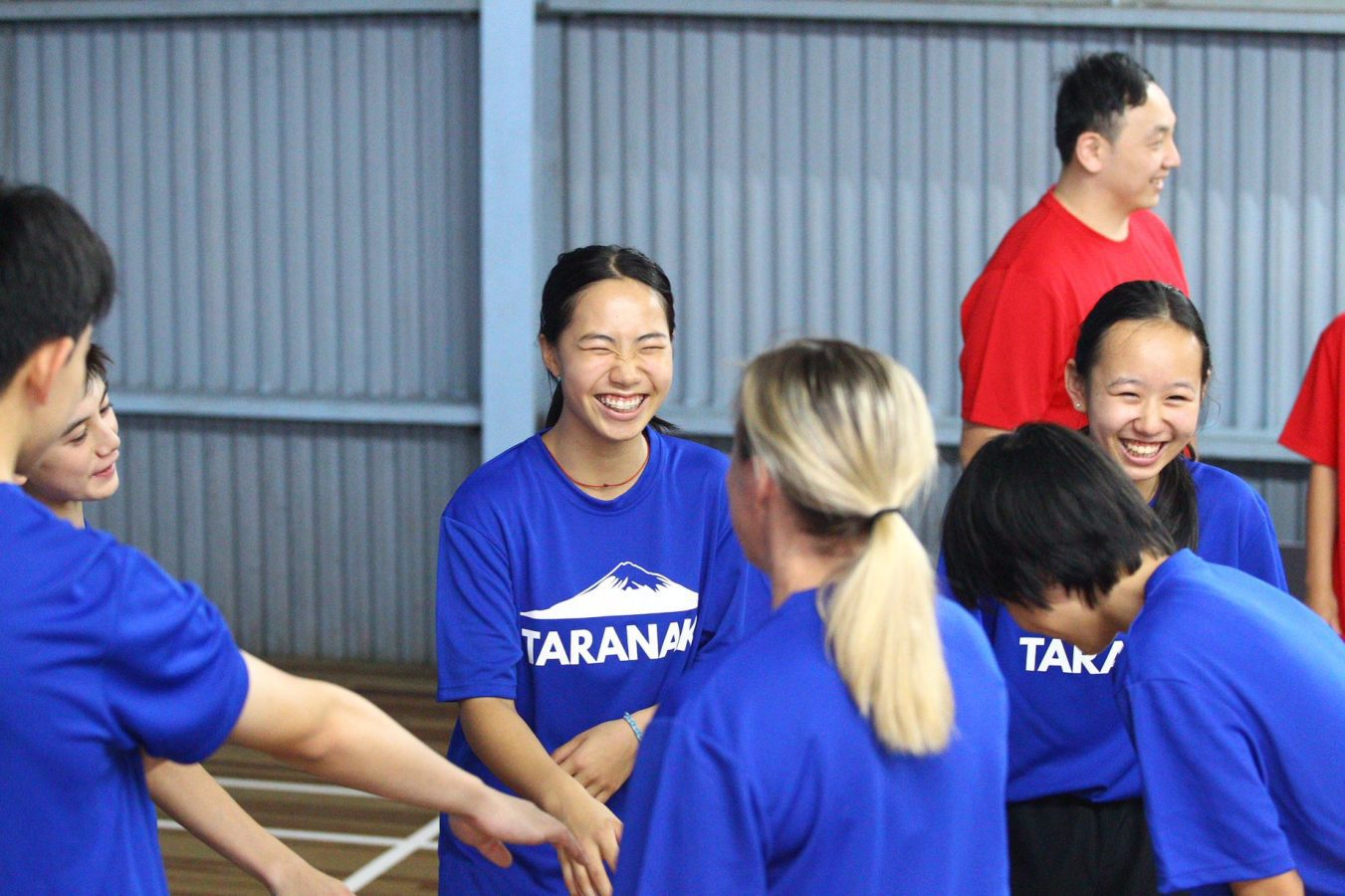 Despite the competitive nature of the event, the players showed great sportsmanship and camaraderie throughout the weekend, building new friendships and partnerships with players from different associations. The atmosphere was electric, with players, coaches, and spectators alike caught up in the excitement of each match.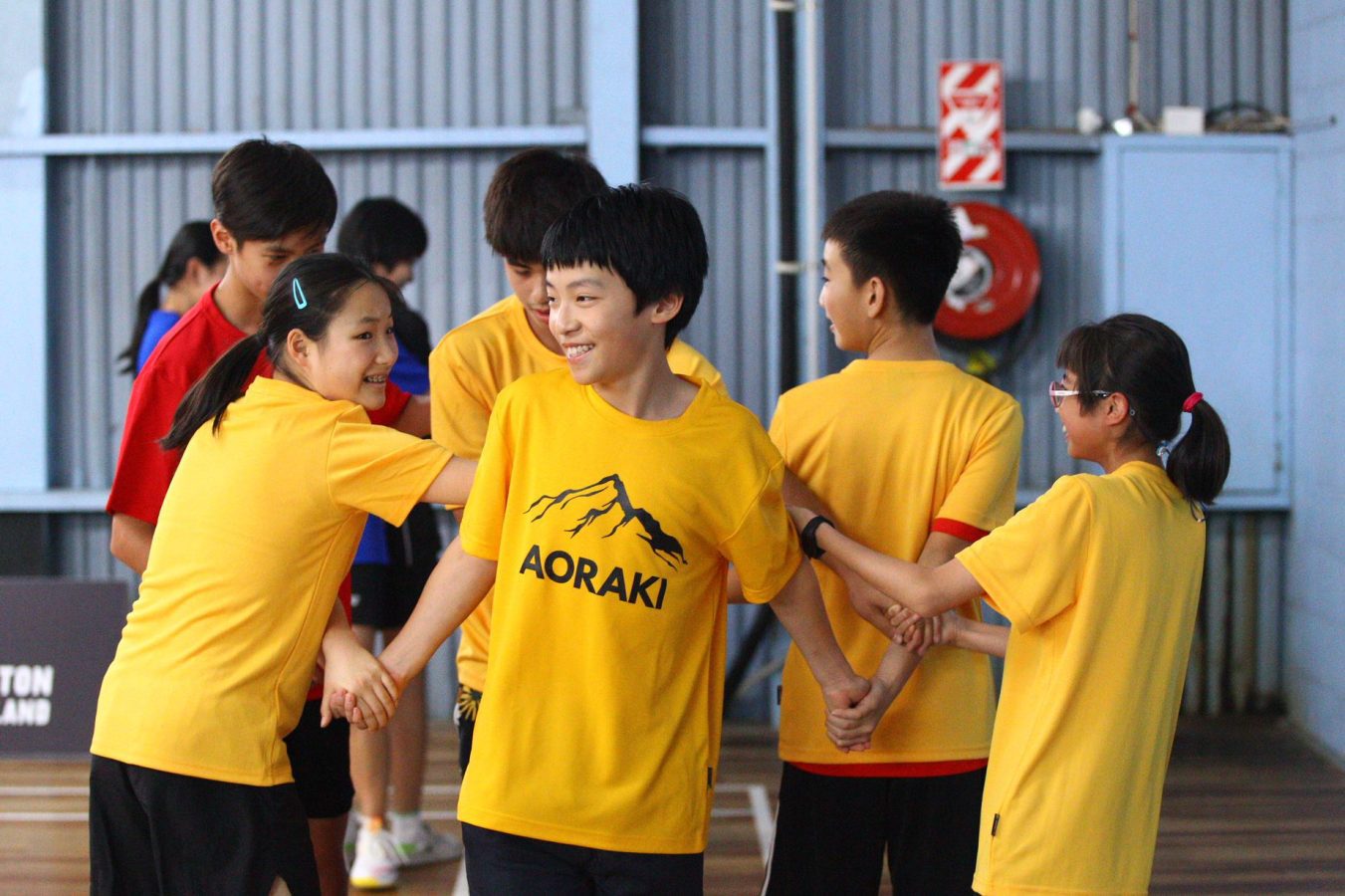 In the U19 division, Team Kawarau and Team Ruapehu were tied at 3 matches apiece, leading to a Golden Game to determine the winner of the 2023 Junior New Zealand Badminton League. The players displayed remarkable composure under pressure, delivering an intense game of Men's Doubles that had the crowd cheering throughout.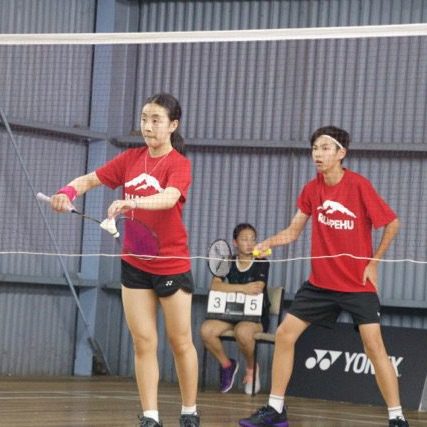 In the U15 division, Team Ruapehu proved to be the strongest team, winning a tight tie score of 4-2 against Team Taranaki. Their opponents put up a tough fight, but the players showed great determination and skill throughout the matches.
The JNZBL provided a fantastic opportunity for junior players to experience the intensity of a competitive badminton event and showcase their skills. Experienced coaches and squad members were present, adding to the prestige of the event and the quality of young talent involved.
The great atmosphere and sportsmanship shown by the players were the highlights of the JNZBL. The event was a testament to the future of badminton in New Zealand, and we look forward to watching these young talents grow and excel in their badminton careers.
Congratulations to Team Kawarau and Team Ruapehu on their victories, and a big thank you to all the players, coaches, and spectators who made the JNZBL 2023 a weekend to remember.
| | | | |
| --- | --- | --- | --- |
| U19 | | U15 | |
| 1st | Team Kawarau | 1st | Team Ruapehu |
| 2nd | Team Ruapehu | 2nd | Team Taranaki |
| 3rd | Team Aoraki | 3rd | Team Kawarau |
| 4th | Team Taranaki | 4th | Team Aoraki |
The Junior New Zealand Badminton League not only showcased the best young talent in the country but also the finest sportsmanship. Chris Benzie and Lillian Cao were awarded the Sportsmanship Award, as voted by their fellow players. Throughout the competition, each team selected players to receive MVP points, and Chris and Lillian stood out with their exceptional performance, attitude and behaviour on and off the court. Congratulations to both Chris and Lillian for setting a great example for their fellow competitors and showing what true sportsmanship is all about.
For the full results, visit Tournament Software
Renowned New Zealand badminton player, Oliver Leydon-Davis has announced his retirement from the sport after a successful career spanning over a decade. Leydon-Davis has represented New Zealand at the highest levels of international competition, in particular donning the fern at four Commonwealth Games.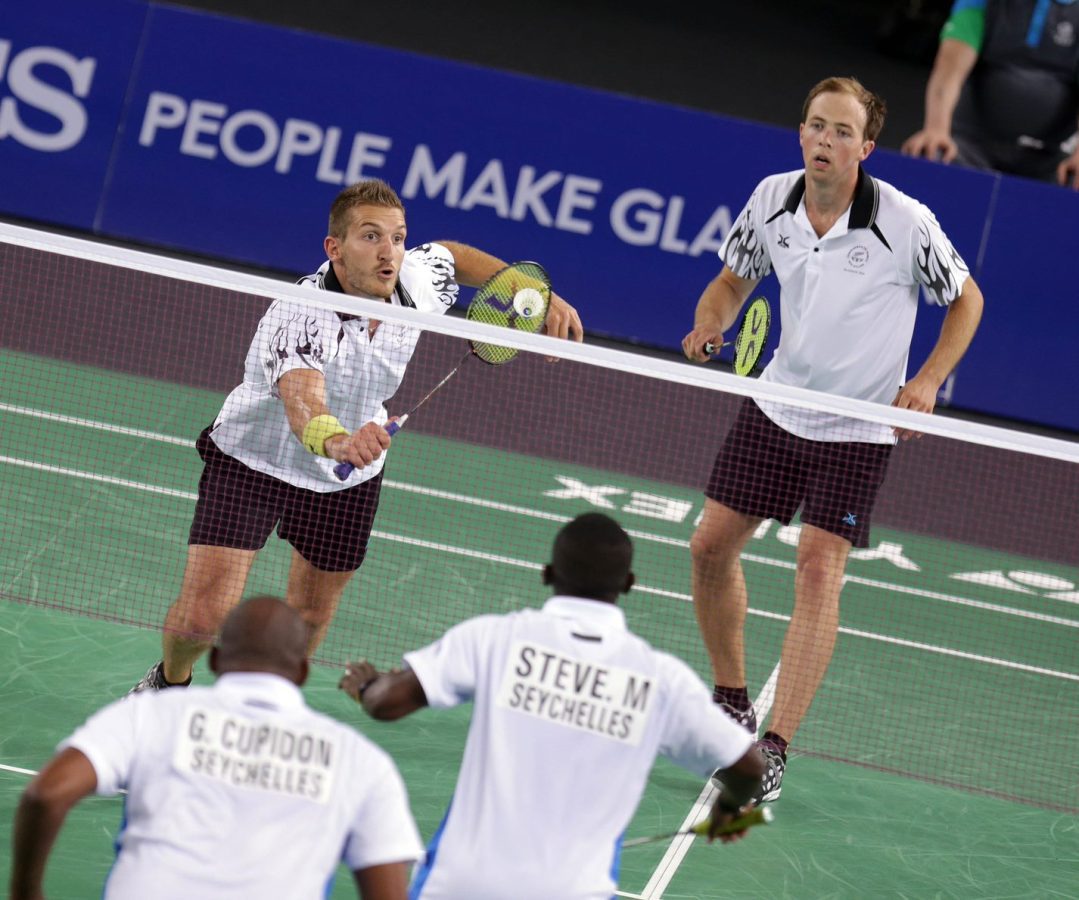 Throughout his career, Leydon-Davis has been a shining example of professionalism, discipline, and dedication to the sport. His performances on the court and his achievements are a testament to his long-term hard work.
His most recent accomplishment, included representing Aotearoa at his fourth Commonwealth Games, in mixed doubles partnering Anona Pak. The pair exited the Birmingham Games in the quarter-finals, falling to the eventual winners from Singapore. Nonetheless, the journey to qualify for the Commonwealth Games was easy feat - making tough decisions to compete in international events across Europe and Asia, whilst New Zealand's borders remained closed. His efforts across all his campaigns, have earnt recognition and respect from Kiwis following along - and no doubt, inspiring the next generation.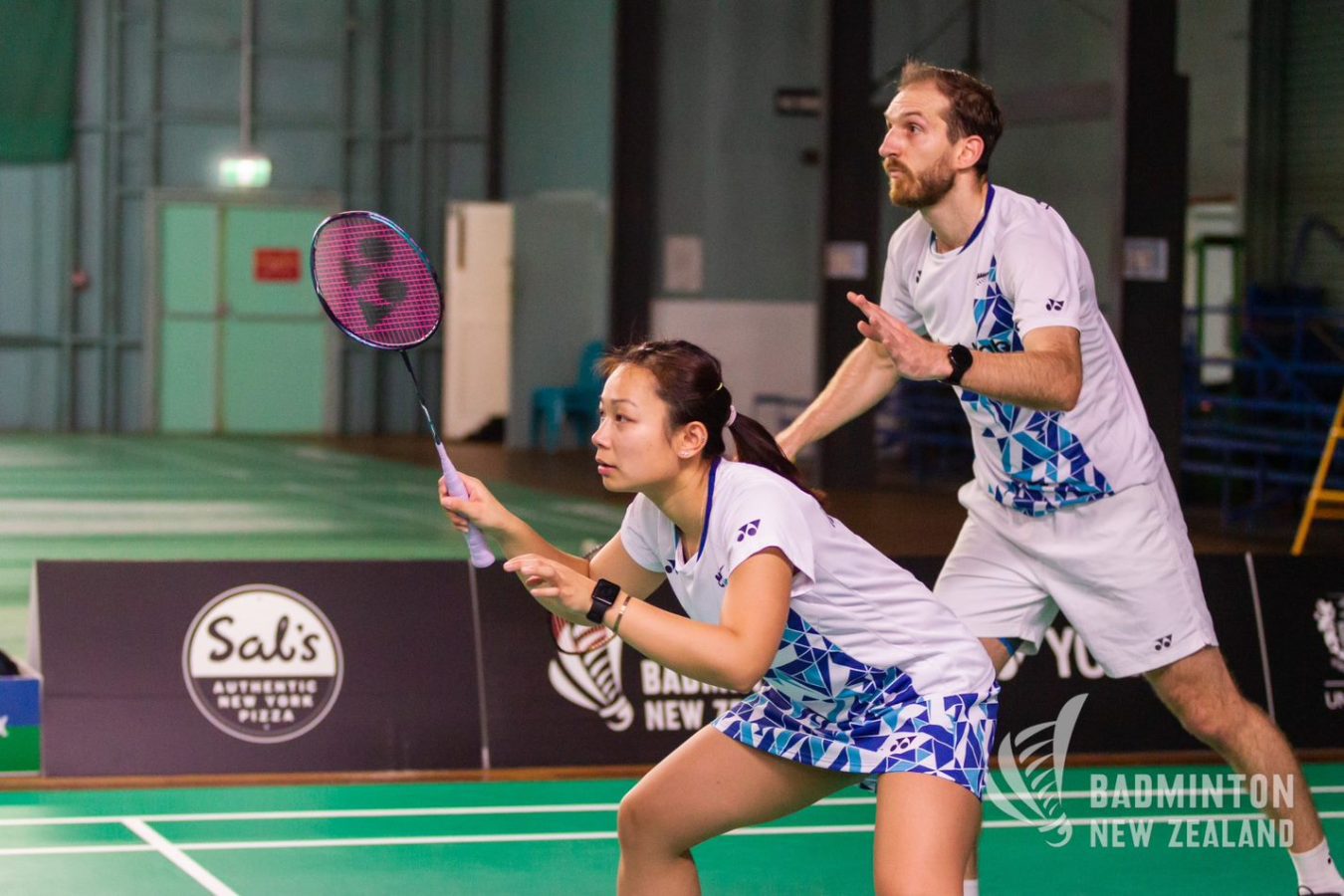 Oliver's extensive badminton career includes highlights such as;
Four-time Commonwealth Games representative (New Delhi 2010, Glasgow 2014, Gold Coast 2018, Birmingham 2022)
Five-time National Champion (4 x Men's Doubles, 1 x Mixed Doubles)
19 x Oceania Medallist (4 Gold, 13 Silver, 2 Bronze)
291 - 243 win-loss International Record including a highest MD ranking of #37, and highest XD ranking of #43.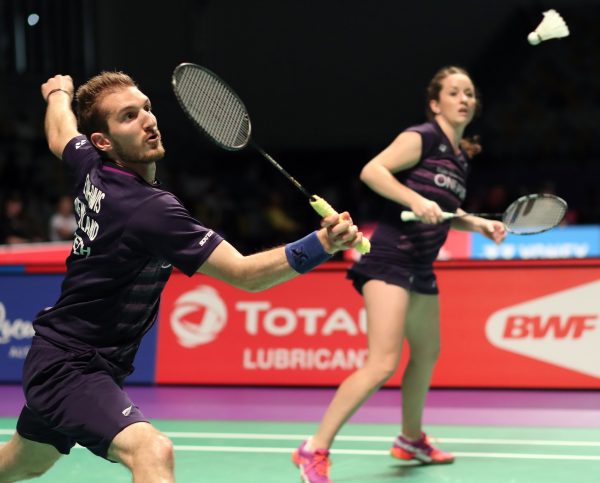 As Leydon-Davis hangs up his racket and moves on to new endeavours, we would like to express our heartfelt appreciation for his outstanding contributions to badminton. He has been a true ambassador for the sport, representing his country with the utmost distinction.
We wish him the very best in his future endeavors, and we are sure that he will continue to make a positive impact on the community in whatever he chooses to do next.
Whilst, Oliver Leydon-Davis's retirement from badminton is a significant loss for the sport in New Zealand. However, his achievements and contributions will be remembered and celebrated for years to come. We thank him for his dedication and passion for badminton and wish him all the best for the future.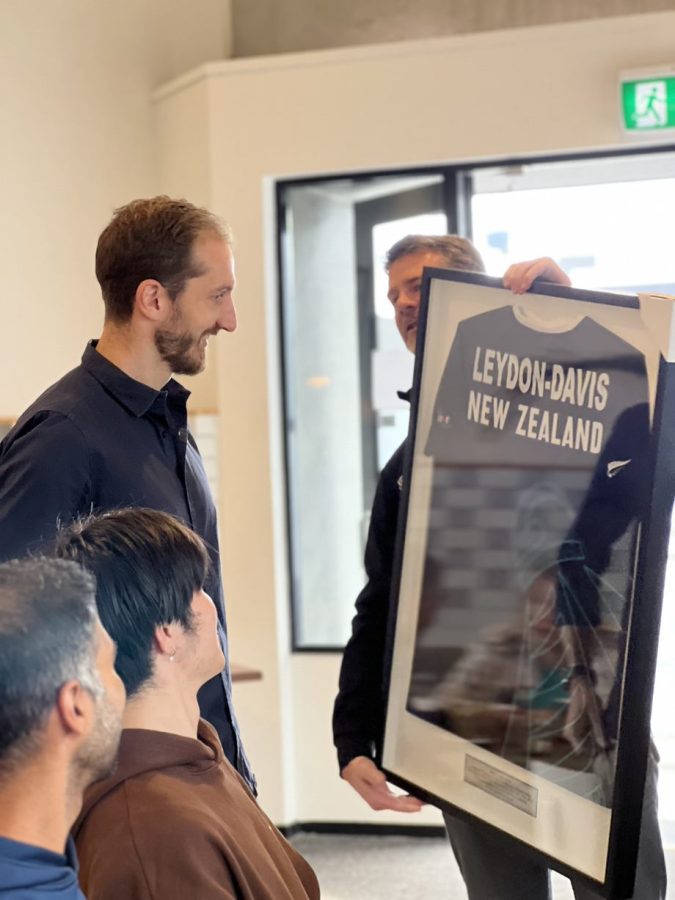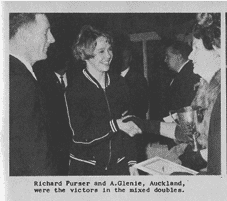 Alison Glenie and Robin Denton, known collectively as the Glenie Sisters, have been awarded the Exceptional Performance Award for their outstanding achievements in badminton. Their impressive records of 22 and 16 open titles respectively, and their many years of representing New Zealand in international competitions such as the Commonwealth Games, Uber Cup Trophy, and Whyte Trophy, have earned them this well-deserved recognition.
Robin's impressive win of a mixed bronze medal at the Brisbane Commonwealth Games, alongside Steve Wilson, is just one of the many highlights of her illustrious career. Alison too, has been a force to be reckoned with, narrowly missing out on four bronze medals at the Commonwealth Games due to the absence of the bronze play-off during her era. Despite this near miss, Alison's performance and consistency over the years are to be commended.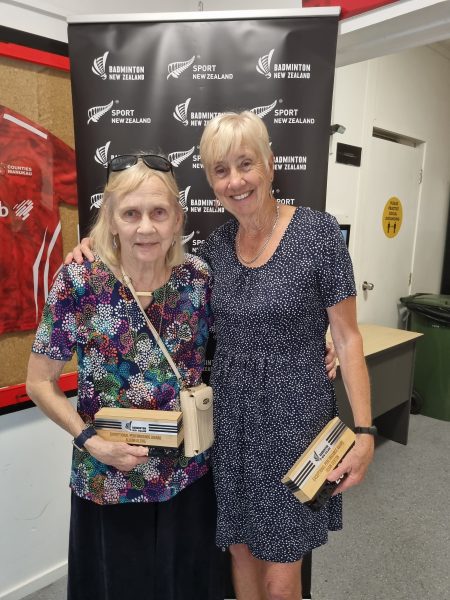 Their achievements, both on and off the court, have inspired many young athletes to pursue their dreams of becoming successful badminton players. However, it is important to recognize that their success is not just inspirational but also a result of their hard work, dedication, and passion for the sport. Their exceptional performance and unwavering commitment to their craft have set the standard for what it means to be a world-class badminton player.
The Exceptional Performance Award is a fitting recognition of their achievements and is reserved for players who have performed exceptionally well for New Zealand over a long period of time and have won many New Zealand Open titles. The Glenie Sisters have undoubtedly earned this prestigious award through their remarkable performance and dedication to badminton.
Alison Glenie and Robin Denton are exceptional performers in New Zealand badminton. Their many achievements, including their records of open titles and representation at international competitions, have earned them the Exceptional Performance Award. Their skill, talent, and dedication have set the standard for what it means to be an exceptional performer in badminton, and their achievements are deserving of praise and recognition. We congratulate them on their success and thank them for their contributions to New Zealand's badminton history.
The excitement is building as the NZ Tour returns for its second year. After the success of the inaugural event last year, badminton fans from across the country are eagerly anticipating the start of the new season.
The NZ Tour is a unique event in the badminton calendar, bringing together the top players from around the country to compete in a series of tournaments. The tour is designed to give players the opportunity to play against a variety of opponents, in different locations across the country.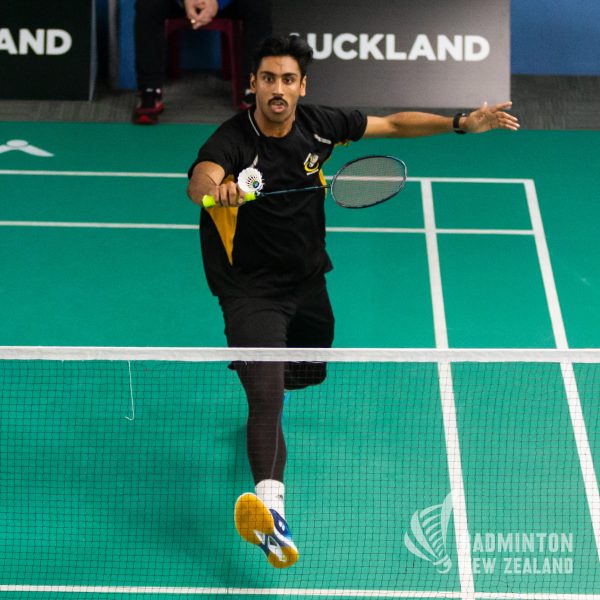 The 2023 tour includes:
Last year's tour was a huge success, with players and fans alike raving about the quality of play and the competitive spirit on display. This year challenges to be even better with new venues added in the calendar.
Unfortunately, North Harbour, one of the scheduled hosts for this year's tour, has been heavily affected by floods and is not able to host their NZ Tour event, nor the National Championships. However, we are pleased to announce that the Wellington Open has been added to the tour schedule, and the New Zealand National Championships will now be held in Waitakere.
One of the most exciting features of the NZ Tour is the opportunity for players to qualify for the NZ Tour Finals. The top eight pairs across all categories will earn a place in the Finals, where they will compete for the title of NZ Tour champion and a chance to win their share of $3000 prize money. The NZ Tour Finals promise to be a showcase of some of the best badminton talent in the country, with players pushing themselves to the limit to claim the coveted title.
We can't wait to see who will come out on top in the race to be crowned NZ Tour champion. With so much talent on display, this is an event not to be missed.
The VICTOR Oceania Open Mixed Team Championships 2023 was an event marked by adversity, with flood and cyclone complications making it a challenging experience for all involved. Despite the obstacles, the event was gracefully delivered by Badminton Oceania and impressive results were delivered by our very own New Zealand players.
Oceania Junior Mixed Team Championships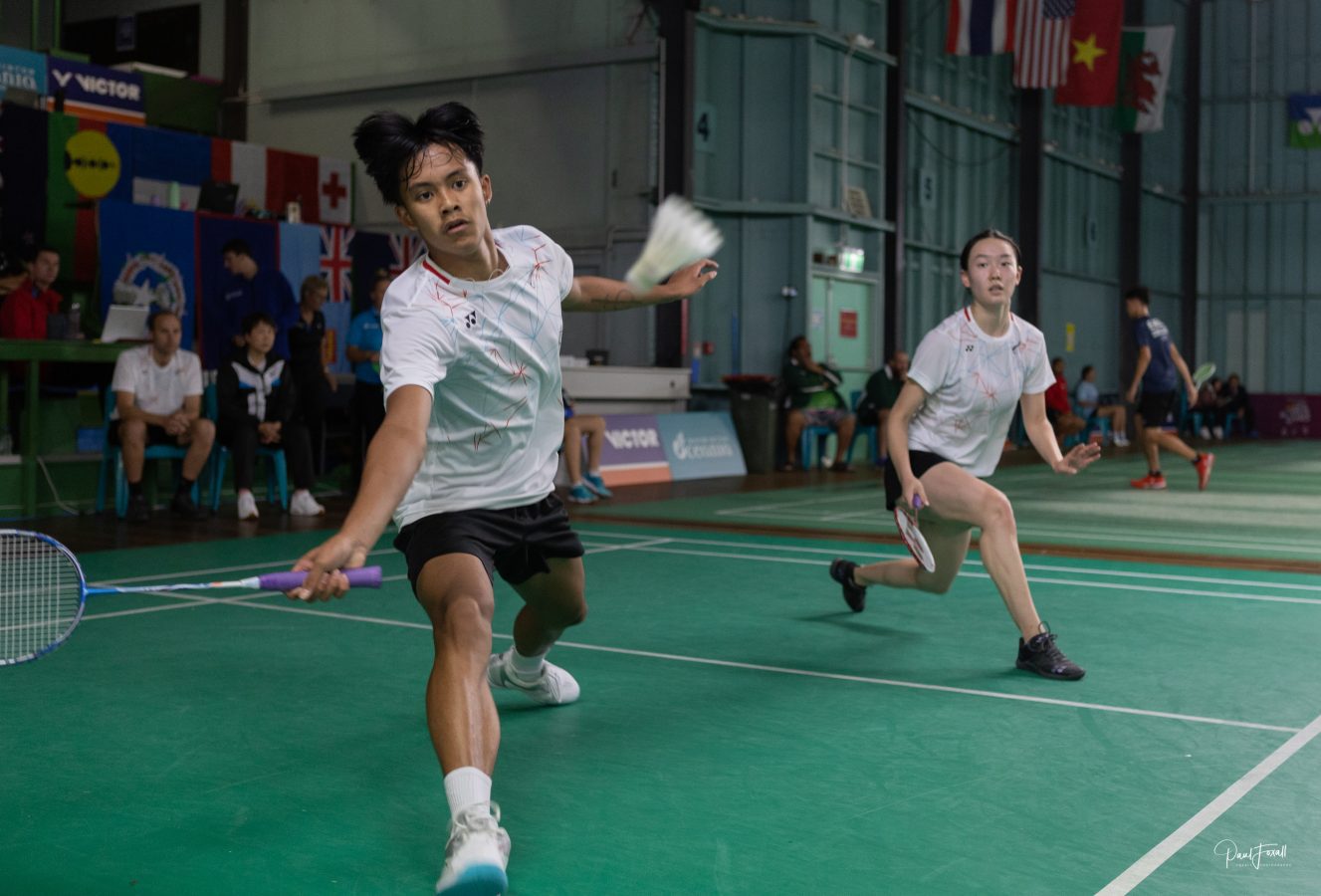 The opening event saw the New Zealand Junior team head into the final round of the Oceania Junior Mixed Team Championships, undefeated - against an equally polished Australian junior side.
The final tie begun with a thrilling Mixed Doubles between New Zealand's Jaden Mingoa / Camellia Zhou and Australia's Jie Ying Chan / Sydney Tjonadi. The Kiwis claimed the first game but were pushed into a deciding third game, holding onto a handful of match-point opportunities. It was the Australians who banked the first match, in the narrowest of margins.
Jie Ying Chan / Sydney Tjonadi (AUS) def. Jaden Mingoa / Camellia Zhou (NZ) 19-21 / 21-14 / 24-22
In the Girl's Singles, Victoria Guo fought hard to NZ on the board, up against Australia's Catrina Tan. The three-game singles match eventually favoured the Australians, with Australia taking a 2-0 lead overall.
Catrina Tan (AUS) def. Victoria Guo (NZ) 21-12 / 11-21 / 21-15
New Zealand's hopes were kept alive with Chris Benzie's valiant display in the Boy's Singles against Australia's Jie Ying Chan. Chris displayed class and held his composure across the match, to claim victory in three games.
Chris Benzie (NZ) def. Jie Ying Chan (AUS) 21-12 / 23-25 / 21-13
Camellia and Victoria returned to court in the Girl's Doubles, with the challenge to equal the tie. The Kiwis had a tough match with Australia's experienced doubles pair prevailing to take the match and tie.
Catrina Tan / Dania Nugroho (AUS) def. Victoria Guo / Camellia Zhou (NZ) 21-12 / 21-12
Despite Australia's 3-1 lead, New Zealand's Chris Benzie and Daniel Hu replied with a strong performance in the Boy's Doubles against to claim the final match of the tie.
Chris Benzie / Daniel Hu (NZ) def. Timothy Sentosa / Frederick Zhao (AUS) 21-14 / 21-12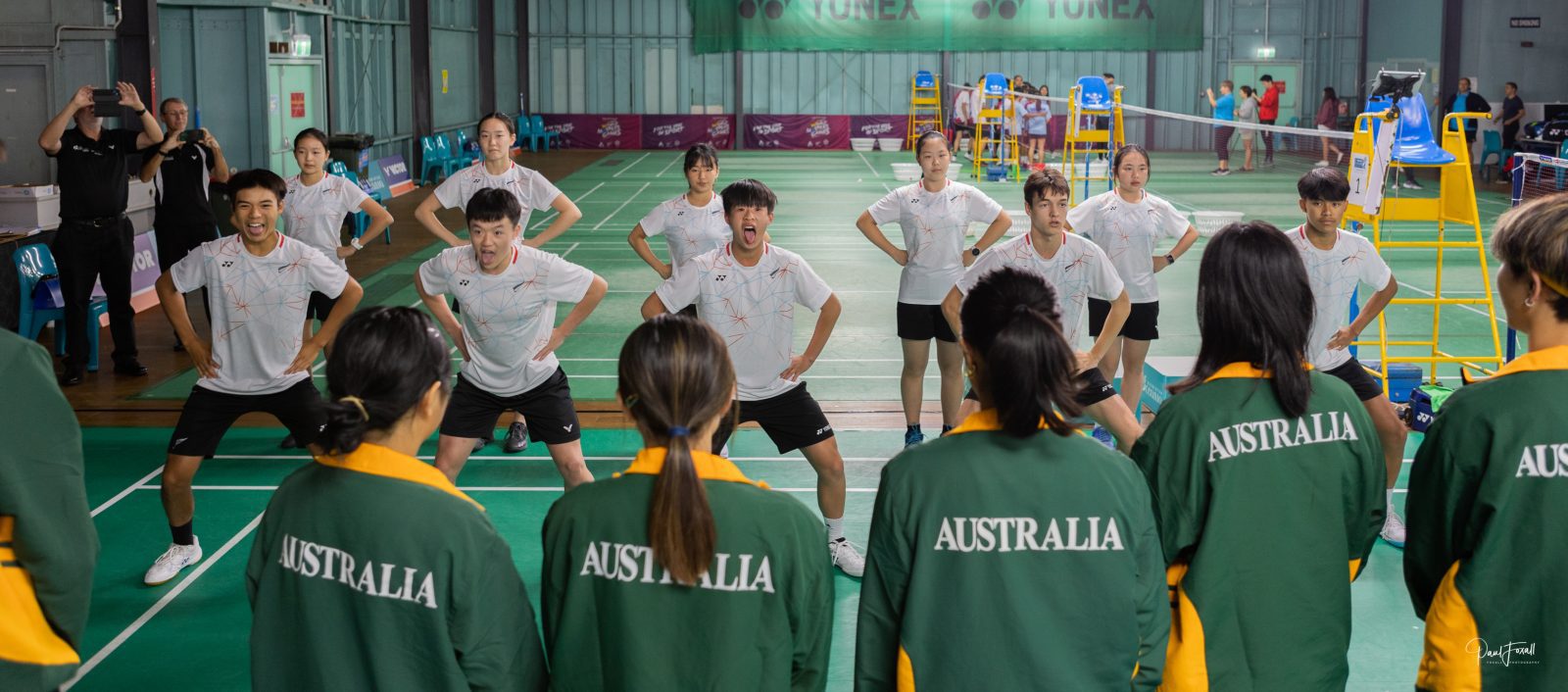 Congratulations to the New Zealand Junior team with their silver finish, in the narrowest of margins against an experienced Australian team. A big thank you to the Junior coaching team of Fanny Megahwati and Nick Chambers.
---
Oceania Mixed Team Championships
There was plenty to play for at the Oceania Mixed Team Championships, from the Oceania Team title, the Whyte Trophy (test tie trophy between Australia & New Zealand) and the Oceania qualifying position at the prestigious Sudirman Cup (World Mixed Team Championships), both teams were eager to take to centre court.
The tie opened with Mixed Doubles, with the New Zealand pairing of Edward Lau and Anona Pak racing to an early lead, taking the first game 18-21 against the reigning Oceania Champions Kenneth Choo / Gronya Somerville. Fuelled by a roaring crowd, it was point for point before Australia pulled away, banking the first point of the tie.
Kenneth Choo / Gronya Somerville (AUS) def. Edward Lau / Anona Pak (NZ) 18-21 / 21-14 / 21-14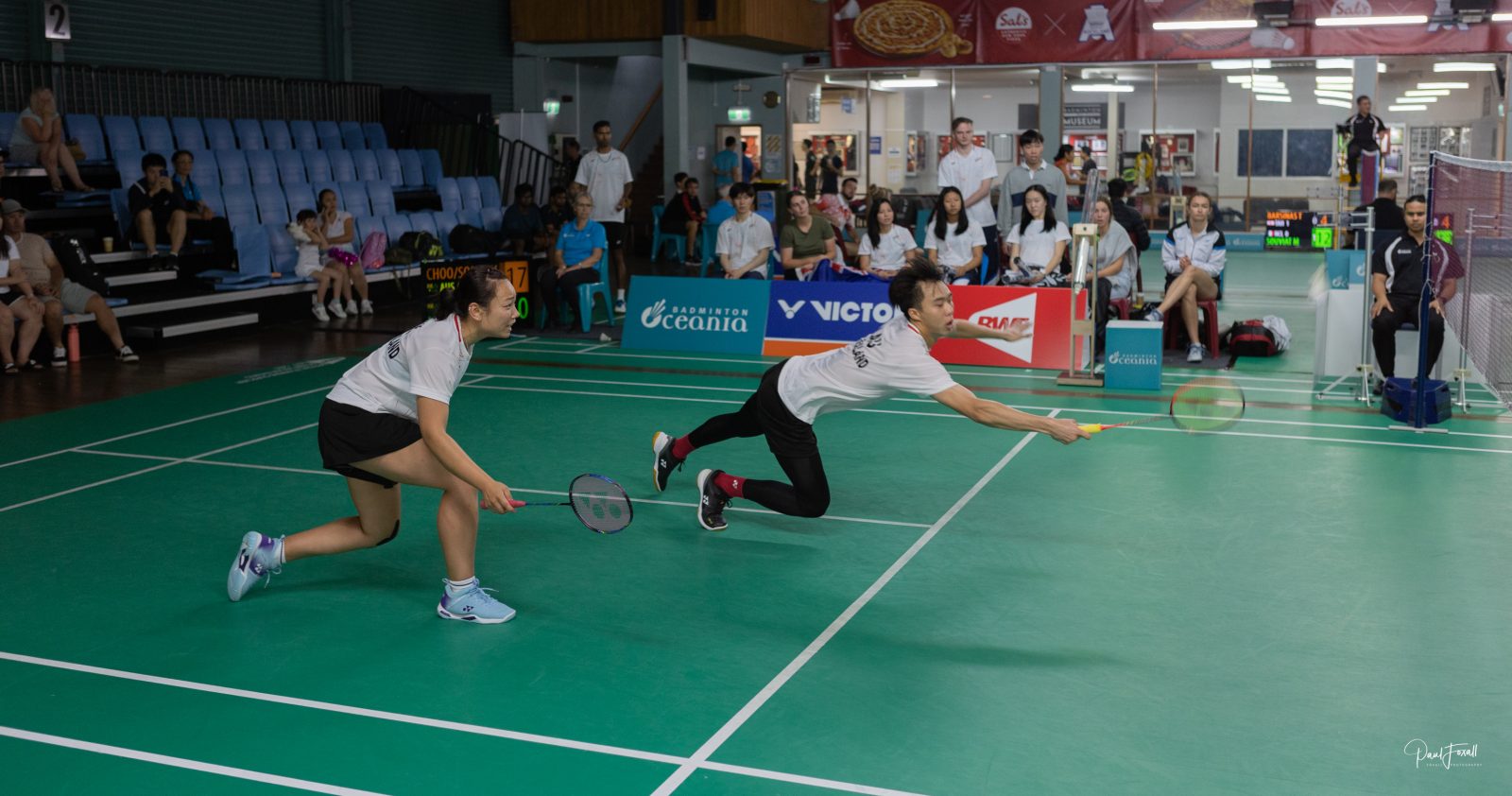 In the Men's Singles, recently crowned Oceania Champion Abhinav Manota was looking to repeat his singles success against Australia's young talent, Jack Yu. Despite an early lead, it was Australia's fresh legs who prevailed to give Australia a 2-0 lead in the tie.
Jack Yu (AUS) def. Abhinav Manota (NZ) 21-15 / 21-18
The Women's Singles looked set to be a repeat of a mammoth Women's Singles final earlier in the week between New Zealand's Shaunna Li and Australia's Tiffany Ho. Shaunna looked to put New Zealand on the board, as she nabbed the first game in fashion, but Tiffany's relentless nature pushed the match into a deciding third game. With the trophies and medals (literally) in sight, it was Australia who prevailed, securing the match and Oceania Mixed Team Championship Title.
Tiffany Ho (NZ) def. Shaunna Li 11-21 / 21-9 / 21-10
New Zealand's Women's doubles pair, Erena Calder-Hawkins and Anona Pak were determined to bank a point nonetheless, pushing the Australian pairing of Kaitlyn Ea and Gronya Somerville to three games. Despite a tremendous effort, it was the Australians who claimed a fourth point for their team.
Kaitlyn Ea / Gronya Somerville (AUS) def. Erena Calder-Hawkins / Anona Pak (NZ) 21-17 / 19-21 / 21-12
The final match, the Men's Doubles was a repeat of the 2022 Oceania MD Final, with the Australians reversing their previous misfortune. Abhinav and Jack Wang provided thrilling rallies and net exchange between the pairs, but once again it was the Australians who banked the final point and match for the tie.

Kenneth Choo / Ming Chuen Lim (AUS) def. Abhinav Manota / Jack Wang (NZ) 27-25 / 21-16
A bittersweet silver finish for the New Zealand team, with congratulations to the Australian team. A big thank you to the NZ coaching team of Rikke Olsen Siegemund and Tony Griffen.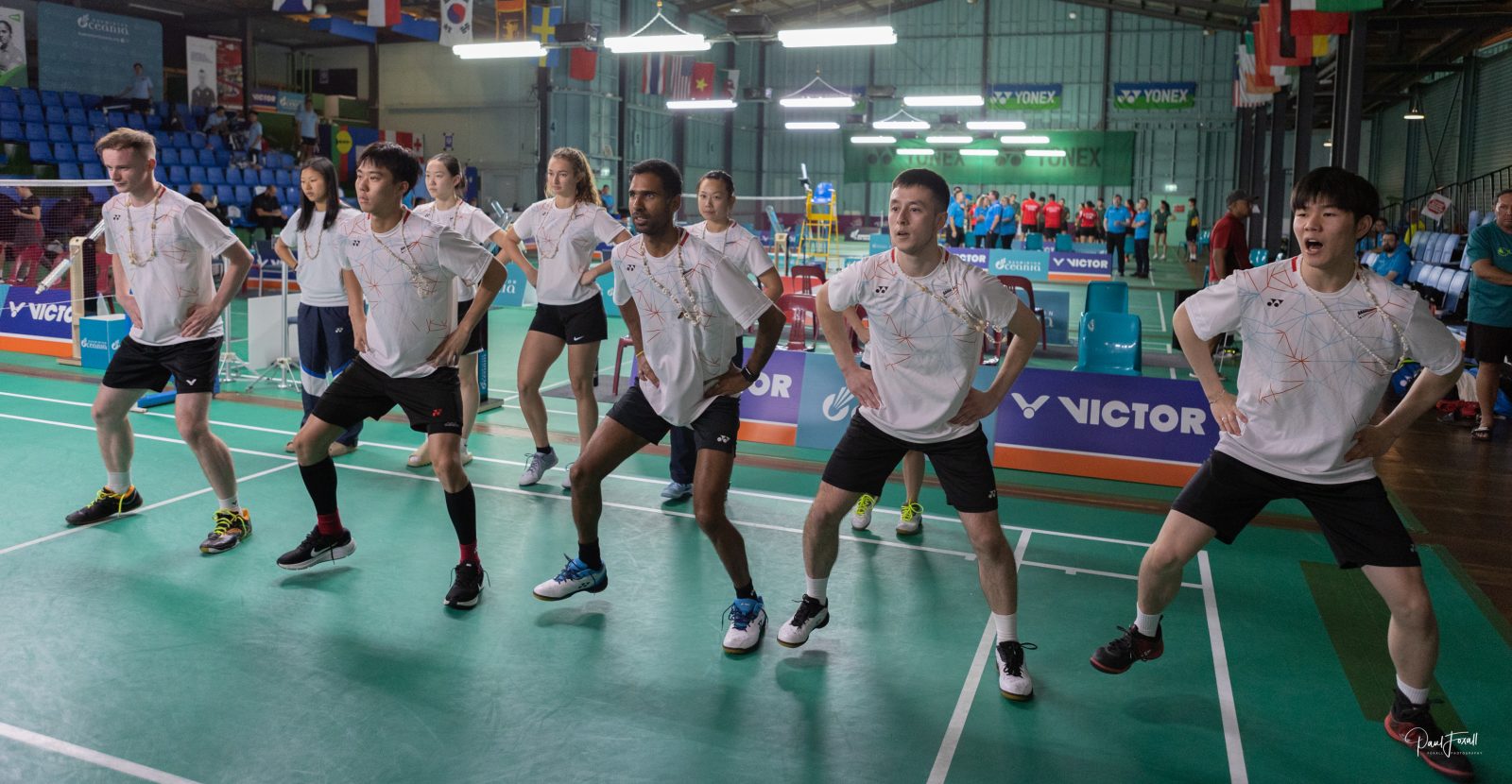 ---
Oceania Individual Championships
Between the fortnight of team events saw the Oceania Open & Junior Individual Championships. Badminton New Zealand is excited to extend a huge congratulations to our newly crowned Oceania Champions; Abhinav Manota (Men's Singles) and Shaunna Li (Women's Singles).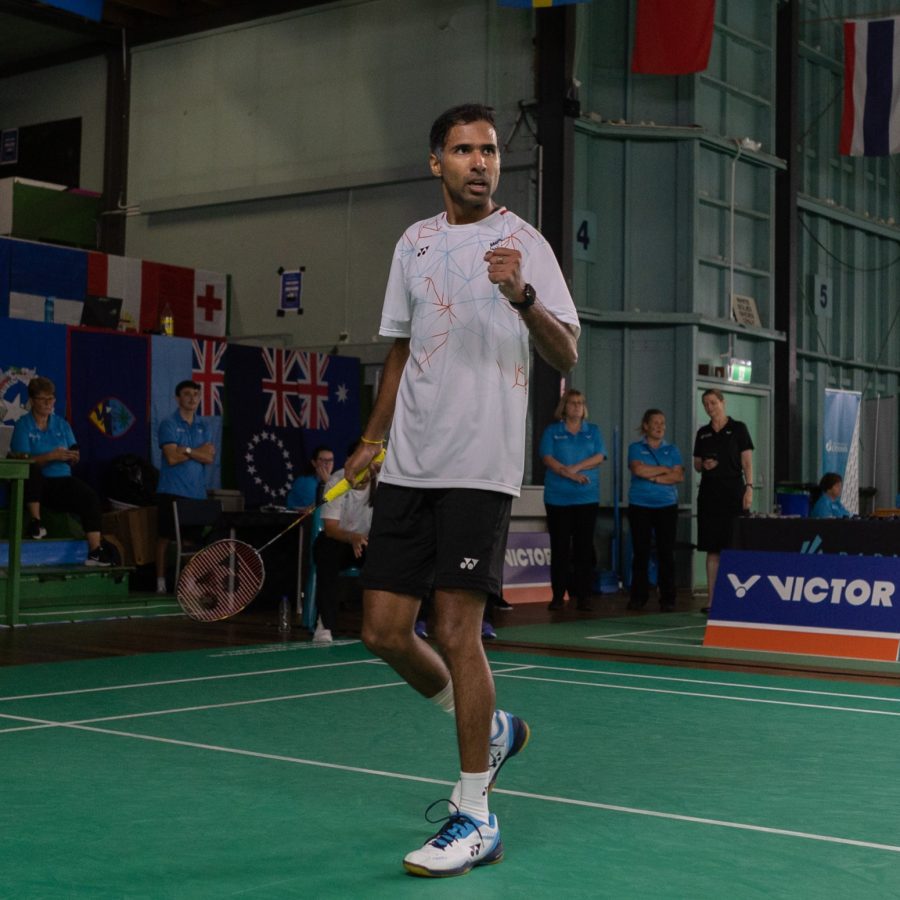 "I'm thrilled and grateful to have won the Oceania Championships (again). It's an amazing feeling to see all the hard work and dedication pay off. Winning this title means a lot to me, it's a great boost to my confidence. I felt a sense of relief after the match, as the pressure to perform and the expectations from myself and others can be overwhelming at times."

Abhinav Manota - 2023 Oceania Men's Singles Champion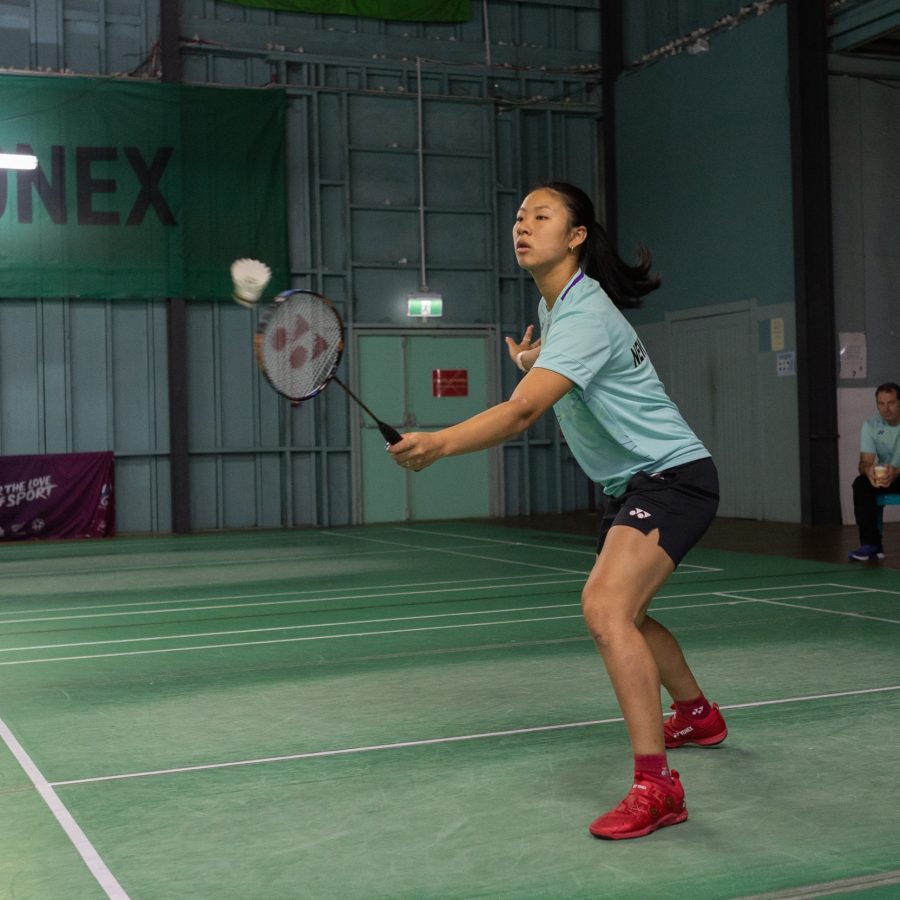 "It feels good to win this title - my first Oceania title at senior level since winning the junior title years ago. With all the disruptions from COVID since 2020, and then not being able to compete in last year's event - also due to COVID - I've been excited to get back on court, compete internationally and winning this title is an added bonus!

Shaunna Li - 2023 Oceania Women's Singles Champion
Badminton New Zealand also extends a congratulations to our silver medallists at the Oceania Championships;
Edward Lau (Men's Singles)
Alan Yun Lung / Chance Cheng (Men's Doubles)
Daniel Hu (Junior Men's Singles)
Chris Benzie / Daniel Hu (Junior Men's Doubles)
For full results from the event, visit Tournament Software.
Photo Credit: Paul Foxall