Calling Service Faults
The following chart shows the faults that a service judge should look for, along with the respective hand signals to be made when calling the fault. For greater detail on what constitutes a correct serve, please consult the Laws of Badminton at http://bwfcorporate.com/statutes. In addition, examples of the different kinds of service faults can be seen in Video Clips UMPV6 – UMPV10.
A delay to the start of the service after the completion of the backward movement of the player's racket head (Law 9.1.2):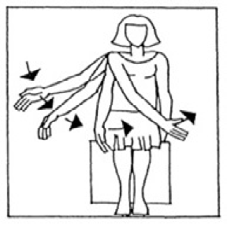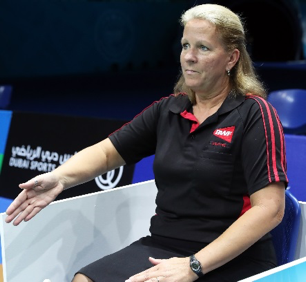 The server's foot touching a boundary line of the service court (Law 9.1.3), or, one or both of the server's feet lifting off the court or sliding along the court during the serve (Law 9.1.4):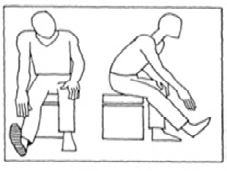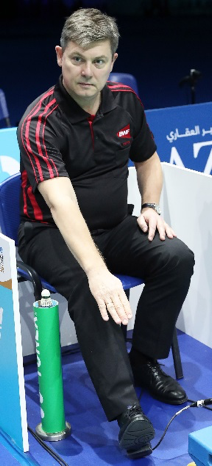 The racket head initially striking the feathers of the shuttle (Law 9.1.5):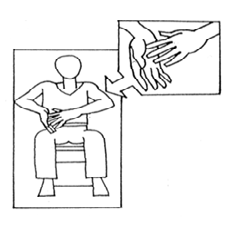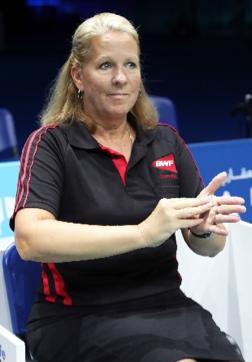 Part of the shuttle (or the whole shuttle) being above the waist at the moment of being hit by the racket (Law 9.1.6):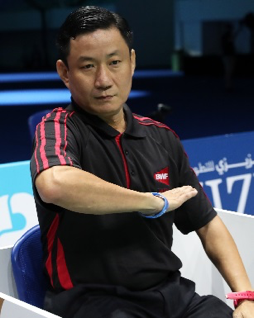 The shaft or the racket head of the server's racket being horizontal or pointing in an upward direction at the moment of striking the shuttle (Law 9.1.7):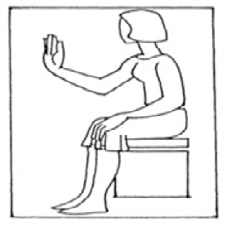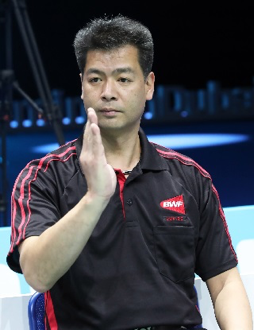 The server's racket moving forward, then back, then forward again during the serve (Law 9.1.8).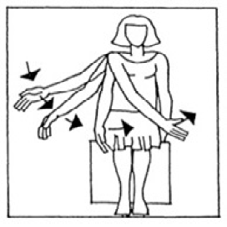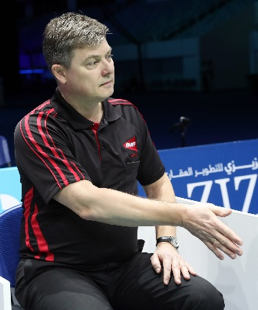 The specific hand signals to be made are also demonstrated in Video Clip UMPV11. Match situations, where the service judge calls faults as they occur, can be seen in Video Clips UMPV12 – UMPV19.
It is important to understand that the primary job of a service judge occurs only during the time that the shuttle is actually being served. This is defined in Laws 9.2 and 9.3:
9.2 Once the players are ready for the service, the first forward movement of the server's racket head shall be the start of the service.
9.3 Once started (Law 9.2), the service is delivered when the shuttle is hit by the server's racket or, in attempting to serve, the server misses the shuttle.
It is also important to keep in mind that the serve ends at the instant that the shuttle is hit by the server's racket. Therefore, if a player moves or lifts one of his/her feet just after striking the shuttle, there is no fault committed.
Note that some players have a rather complicated method of preparing for their service, which may include one or more forward movements of the racket. These movements may not actually be part of their service. However, if this serving action causes problems for the receiver, the service judge may have to make a more subjective call. In situations like this, the following questions may help in reaching a fair decision:
Was that serve offensive or defensive?
Was the server trying to gain an advantage over the receiver?
Would the receiver have been disadvantaged by that serve?