Following more than eight years leading Badminton New Zealand, Chief Executive Joe Hitchcock will be stepping down in October 2021. During his time as CEO, Badminton New Zealand has grown and transformed into an award winning national sports organisation.
Hitchcock has built strong partnerships across funders, government agencies and sponsors to triple the organisations revenue, providing a platform to support the rapid growth in key programmes such as Shuttle Time, coach education, regional capability building, national and international events and performance pathways. Badminton New Zealand is highly regarded from the grassroots communities of its 25 member associations through to its international body – the Badminton World Federation.
Stand out highlights for Badminton New Zealand during this time include securing more than $2.8 million in investment to successfully bid for the BWF World Junior and BWF World Senior Championship events, launching the innovative Barfoot & Thompson New Zealand Badminton League played live in the SKYCITY Theatre, achieving sell-out crowds and a broadcast to more than 100 million households at the New Zealand Open, and growing government investment into badminton by 226%.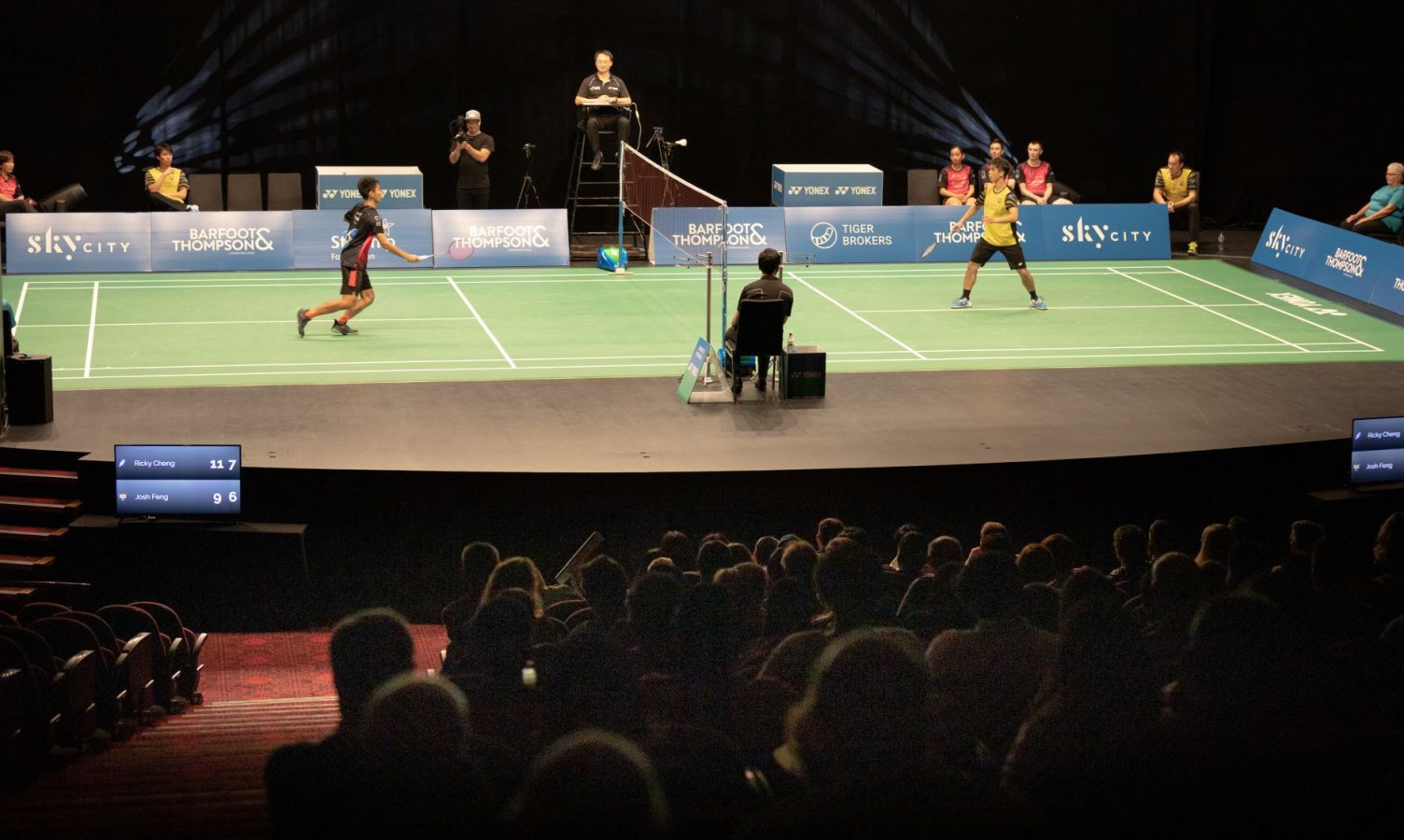 New Zealand also won all six junior titles at an Oceania Badminton Championships for the first time in history and Badminton New Zealand, in conjunction with Barfoot & Thompson, won the Commercial Partnership of the Year Award at the recent New Zealand Sport and Recreation Awards. During his time at Badminton New Zealand, Hitchcock was also the inaugural winner of the Future Leader Award and Scholarship and completed a Masters of Sport Management with Distinction through Massey University.
Key to this success has been the operational and governance teams that have supported Hitchcock within the organisation.
"It has been fantastic to be part of Badminton New Zealand for nearly nine years and to see how a special group of people can come together to achieve great things. Looking back at the success we have had, it comes down to the team of passionate people that put badminton first and work incredibly hard.
"As with any organisation, there have been challenges throughout my time at Badminton New Zealand and it's only with the support of the staff, board and stakeholders that we've always been able to bounce back stronger," says Hitchcock.
"I would especially like to thank the team at Badminton New Zealand - Brent, Colleen, Donna, Jonathon, Michelle, Sam and Rikke who go above and beyond for the organisation and have made every day enjoyable. They are all leaders in their own right and I'm looking forward to following their careers as they continue to achieve and succeed. I would also like to thank the Board of Badminton New Zealand, the Chairs that I have been fortunate to learn from and work with, and especially our current Badminton New Zealand President Ian Willans and Badminton New Zealand Board Member and BWF Council Member Nigel Skelt. Both Ian and Nigel have been a foundation of support with their time and experience through the ups and downs of leading the organisation."
Hitchcock is confident that Badminton New Zealand is in a strong position moving forward, with growing participation matching the increasingly diverse populations of New Zealand. "The organisation is well positioned across all areas to continue to inspire kiwis to love badminton for life".
Hitchcock's final day at Badminton New Zealand will be Friday 29th October 2021 and the Board will soon commence the recruitment process.
Tags: