Badminton New Zealand has hit the ground running in 2022 with the addition of two new faces to the workforce, with two more set to join the team over the next couple of weeks.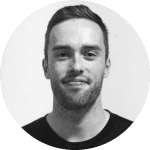 We welcome our new Media & Content Intern, Philipp Döhrn. Originally from Germany, Philipp arrived in New Zealand just over two years ago and instantly fell in love with the country and lifestyle. He is already a familiar face around Waikato Badminton, as a passionate badminton player, videographer and photographer. Whilst Philipp will primarily work behind the scenes, compiling and collating content for social media, he hopes to make his mark "making badminton a more attractive sport for potential players, viewers and investors."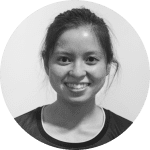 Meanwhile, Justine Villegas, is the newest addition to the Events team and already a familiar face within the badminton community. As a member of the New Zealand national team, Justine is normally found competing on court herself but now looks forward to attending events from a new perspective. "I hope I'm able to use my experiences as a player to assist the Events team to grow our sport, and in particular, participation levels at Open sanctioned events." Justine adds "it would be great to see more people competing all across the country."
Justine will work in conjunction with Events Manager, Jonathon Stone, to deliver the national events across New Zealand this year.
---
Get to know Philipp and Justine more with our quick-fire Q&A, and intro videos on social media:
---
Our new members are contactable via:
Philipp Döhrn | Media & Content Intern | intern@badminton.org.nz
Justine Villegas | Event Coordinator | justine@badminton.org.nz
Tags: