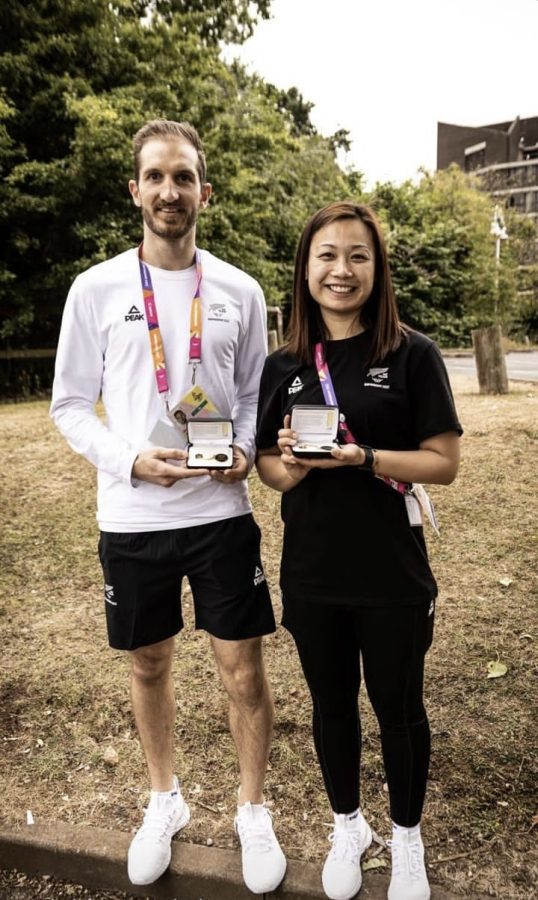 New Zealand's leading mixed doubles pairing, Anona Pak and Oliver Leydon-Davis begin their return to Aotearoa, following a successful Commonwealth Games campaign.
Since the beginning their partnership in 2019, the iconic Kiwi pairing have taken their chances, competing internationally on multiple occasions throughout the global pandemic in a big push to gain valuable qualifying points. More recently, the pair claimed silver at the 2022 Oceania Championships and confirmed their ticket to Birmingham, in the mixed doubles draw.
"To represent New Zealand at a Commonwealth Games is extra special, you feel part of a wider team that is trying to push towards and achieve as best we can within our sports, but also as a group. It's a special feeling and not one you find similarly anywhere else." Oliver recalls, having represented New Zealand at three previous Commonwealth Games prior to Birmingham.
Meanwhile for Anona, Birmingham marked her Commonwealth Games debut – and a long-term dream finally became reality. "I remember as a junior, we had to write down our long-term goals and I wrote down to represent NZ at an Olympic or Commonwealth Games. It's a warm and fuzzy feeling inside to be able to finally achieve that."
Anona and Oliver departed Auckland in early July, competing at events in Malaysia and Singapore, prior to a training block with the Scottish National Team. The pair, accompanied by National Coach, Rikke Olsen Siegemund continued to train in Birmingham whilst the CWG Mixed Teams event took place.
Seeded 8th, the Kiwi pair had a bye in the first round, before making their entrance on the show court in the R32 match against Mauritius' Alexandre Jean Bernard Bongout & Jemimah Leung For Sang. Oliver and Anona were quick to control the court, taking the match 21-7, 21-10.
In the Round of 16, it was a Trans-Tasman battle, up against the Australian pairing of Tran Hoang Pham & Angela Yu. The Kiwis were again quick to assert their dominance and partnership strength, with a clean 21-12, 21-15 victory to progress them into the quarter-finals.
In the clash of the seeds, the Singaporean pairing of Terry Yong Kai Hee & Jessica Wei Han Tan were the early favourites with the higher rank/seed.
"We knew Terry and Jessica was going to be a hard match, we watched them play in the teams event and they've been winning against other top mixed pairs. Both Terry and Jessica were very smart in their game, changing pace and angles throughout the game and continually keeping us guessing," said Anona, reflecting on the quarter-final match. "It would've been nice if we were able to take them to the third game but I am quite happy with our performance overall. We had our game plan going into the match and managed to protect, vary our serves and make some winners at the net against them."
Despite patches of consecutive points, it was the Singaporean partnership who progressed, with a 21-11, 21-11 defeat over the New Zealanders. The Singaporeans continued their dream run, eventually claiming the Mixed Doubles Gold Medal.
As their Commonwealth Games campaign concludes, we commend our New Zealand representatives, Oliver Leydon-Davis and Anona Pak on their performances and look forward to what's next for the pair.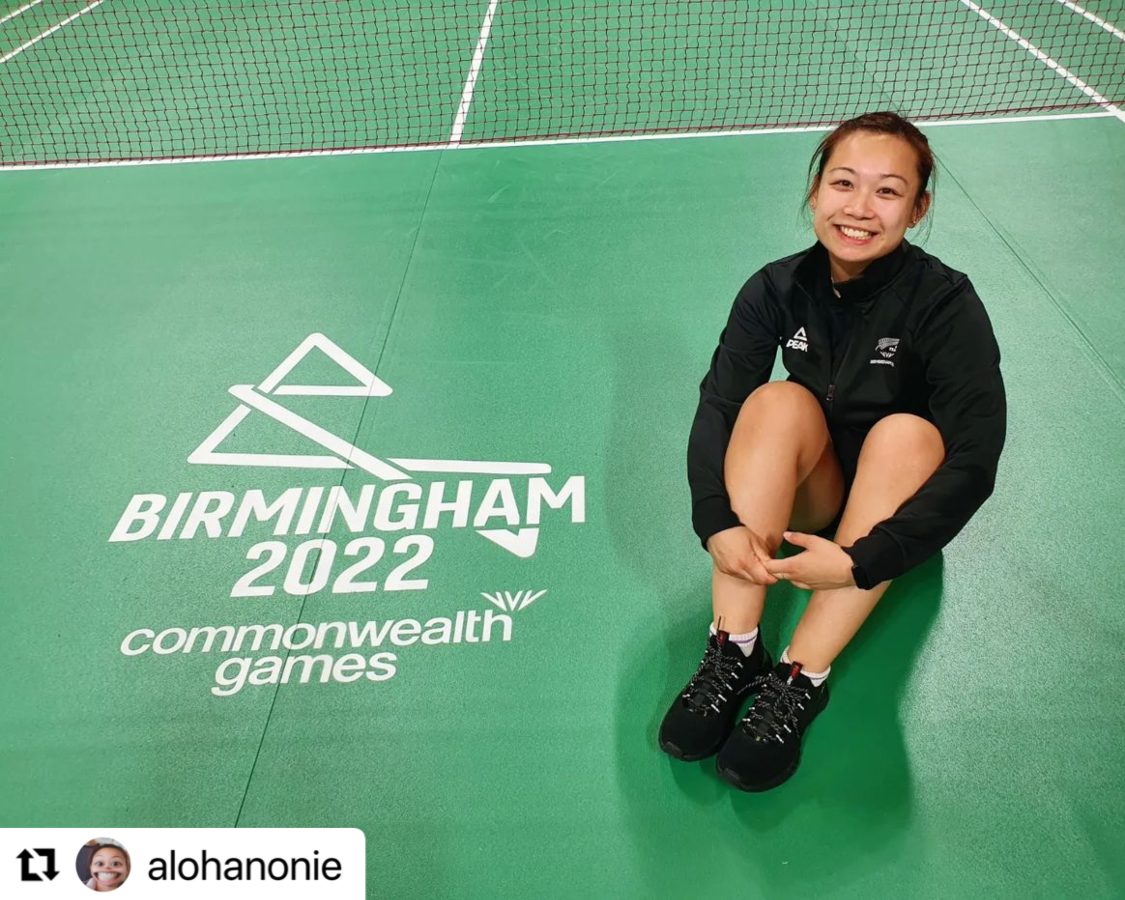 "A huge thank you to our friends, family and supporters who cheered us on. Everyone has been so supportive of our journey to the Games, and on behalf of everyone supporting us, Olly and I are proud to wear the fern on our chest and represent New Zealand. We want to extend our appreciation to Rikke for giving some of her family time to help us prepare. We also thank the support staff in the NZ team for keeping our bodies at optimum performance and health, and to the other athletes who watched us play live and cheered us on!" – Anona Pak, 2022 CWG Badminton Representative.