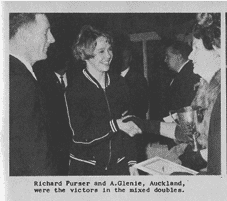 Alison Glenie and Robin Denton, known collectively as the Glenie Sisters, have been awarded the Exceptional Performance Award for their outstanding achievements in badminton. Their impressive records of 22 and 16 open titles respectively, and their many years of representing New Zealand in international competitions such as the Commonwealth Games, Uber Cup Trophy, and Whyte Trophy, have earned them this well-deserved recognition.
Robin's impressive win of a mixed bronze medal at the Brisbane Commonwealth Games, alongside Steve Wilson, is just one of the many highlights of her illustrious career. Alison too, has been a force to be reckoned with, narrowly missing out on four bronze medals at the Commonwealth Games due to the absence of the bronze play-off during her era. Despite this near miss, Alison's performance and consistency over the years are to be commended.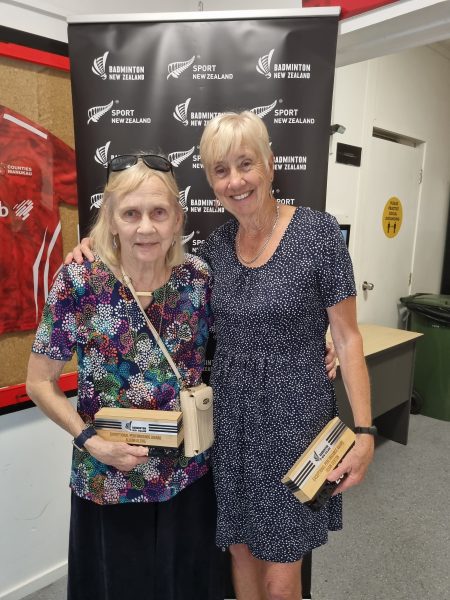 Their achievements, both on and off the court, have inspired many young athletes to pursue their dreams of becoming successful badminton players. However, it is important to recognize that their success is not just inspirational but also a result of their hard work, dedication, and passion for the sport. Their exceptional performance and unwavering commitment to their craft have set the standard for what it means to be a world-class badminton player.
The Exceptional Performance Award is a fitting recognition of their achievements and is reserved for players who have performed exceptionally well for New Zealand over a long period of time and have won many New Zealand Open titles. The Glenie Sisters have undoubtedly earned this prestigious award through their remarkable performance and dedication to badminton.
Alison Glenie and Robin Denton are exceptional performers in New Zealand badminton. Their many achievements, including their records of open titles and representation at international competitions, have earned them the Exceptional Performance Award. Their skill, talent, and dedication have set the standard for what it means to be an exceptional performer in badminton, and their achievements are deserving of praise and recognition. We congratulate them on their success and thank them for their contributions to New Zealand's badminton history.