New Zealand's women's doubles pair, Erena Calder-Hawkins and Anona Pak, recently embraced the challenge at the Yonex Taipei Open - Super 300 in Taiwan. Securing a spot in the round of 16, the duo displayed a strong performance and gained invaluable experience on the international stage.
The Kiwi pair showcased a solid performance in the first round against the young Chinese Taipei duo Battling against the home crowd, they engaged in a thrilling three-game match that kept spectators on the edge of their seats.
Erena Calder Hawkins / Anona Pak (NZL) def Chung Chia En / Huang Tzu-Ling (TPE)
21-19 17-21 21-19
Leading up to the Kiwi pair's performance at the Taipei Open, Erena and Anona had the opportunity to compete in the Crowne Plaza Northern Marianas Open and TAKECARE Saipan International in the Northern Marianas. These tournaments marked their first tournaments as a pair outside of the Oceania region.
It has been interesting re learning our routines when preparing for international tournaments as it feels like it has been a while since competing outside of Oceania

Erena Calder-Hawkins
The exposure to these tournaments provided a valuable learning experience for the pair, allowing them to fine-tune their strategies, which they successfully applied in Taipei.
The presence of New Zealand players on the international badminton stage highlights the potential for future achievements, and we eagerly anticipate more Kiwi players participating in international competitions!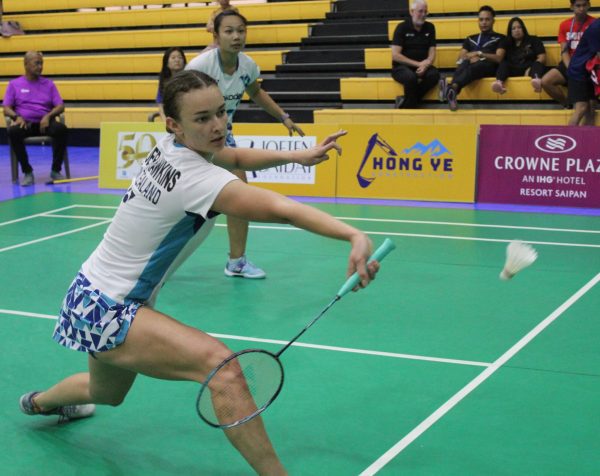 Tags: