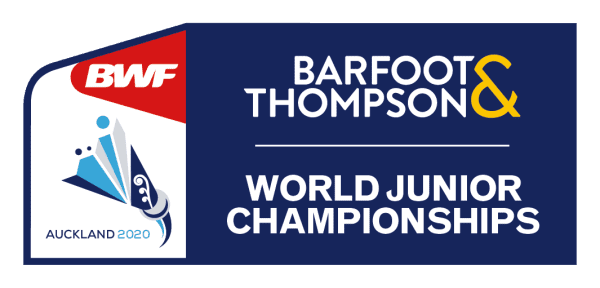 Badminton New Zealand can confirm that they have relinquished the hosting rights for the 2024 edition of the BWF World Junior Championships.
New Zealand was originally awarded the hosting rights for the 2020 edition of the Championships, which were ultimately cancelled as the Covid-19 pandemic swept the world, closing international-borders. With New Zealand's hosting rights shifting to 2024, this provided a new opportunity to stage the Championships, however the post-Covid economic climate in New Zealand has presented significant financial, resource and capacity issues for the event.
Badminton New Zealand Chief Executive Stephen Nelson said the difficult decision was made in the best interests of all participants and stakeholders.
"Sport around the world has survived through a very challenging period of time - for Badminton New Zealand, it's important now that we focus our efforts towards rebuilding the grass-roots of our sport. We are committed to growing the game and inspiring Kiwis to love badminton for life and we firmly believe that this decision puts us in the best position to achieve this.
"We are incredibly grateful for the ongoing support of Tātaki Auckland Unlimited, New Zealand Major Events and Barfoot & Thompson who have continued to stand with us and support our efforts to make this event viable."
Badminton New Zealand and BWF look forward to a new host being appointed and the successful continuation of this important tournament.