In the recent months, Badminton New Zealand has happily welcomed Camellia Zhou as an intern to help her in the field of Sports Management. Throughout her internship, she has been a valuable asset, contributing her skills and knowledge for badminton and applying it to various events, including the 2023 Junior New Zealand Badminton League. Camellia's experience sheds light on the opportunities internships provide for students to gain practical knowledge and insights of running a national sporting organisation.
During her time with Badminton New Zealand, Camellia actively participated in the behind-the-scenes operations of organising events. From overseeing sanctioned events, delivering the Junior New Zealand Badminton League and discussing future national events, Camellia's contributions were valued in creating a positive experience for athletes, officials, and spectators alike.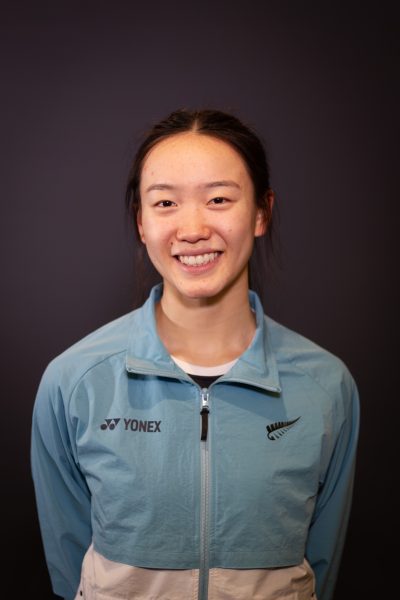 "I have gained practical skills, such as effective communication, problem-solving, adaptability, and organisation, which are highly transferable and applicable to various professional contexts."

Camellia Zhou
One of the highlights of Camellia's internship was her involvement in delivering the Junior New Zealand Badminton League. This premier event showcased the exceptional talent of young badminton players and provided a platform for their growth and development. Working closely with the organising team, Camellia actively contributed to the event's success by coordinating match schedules, managing the teams, and ensuring a vibrant and engaging experience for all involved.
Camellia's internship experience highlights the value that internships offer to students. It provides them with firsthand exposure to the processes of a national sporting organisation, offering insights into event management, stakeholder engagement, and challenges faced in delivering successful sporting events. Through this experience, Camellia gained practical knowledge, sharpened her organisational skills, and developed a deep appreciation for the collaborative efforts required to deliver events.
"My experience as an intern at Badminton New Zealand working alongside the events coordinating team has been incredibly rewarding."

Camellia Zhou
Badminton New Zealand enjoyed having Camellia as part of the team and recognises the potential in developing young talent. The organisation is committed to providing more opportunities for youth to engage in internships and gain valuable experiences within the sport.
Tags: