Badminton fans are promised lots of thrilling contests as the New Zealand National Championships kick off in Waitakere tomorrow. With over 100 of the best Kiwi players entered, and a parallel Para badminton championships, there'll be plenty of entertainment for everyone.
In every draw, there are a number of players and pairs who could pose a real threat to the seeds in the early stages of the draw, including 2022 finalists and winners from the recent Under 19 Championships.
Chris Benzie (NH) and Daniel Hu (AK) are on a run of good form, with strong results in the recent Junior Team Championships and Under 19 Championships, and could push their way deep into the Men's Singles draw, upsetting some seeds along the way.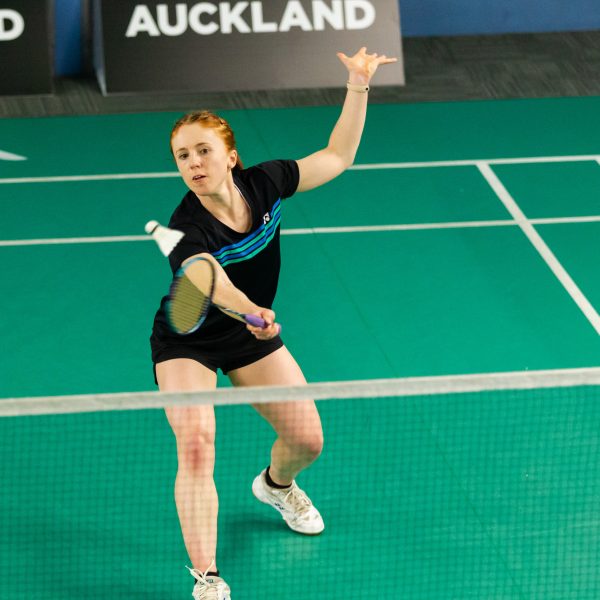 The seeds in Women's Singles will be watching Courtney Trillo (CM) carefully, as she has proven time and again to have the fitness and determination to push her way past many opponents.
The Men's Doubles sees top seeds Adam Jeffrey (AK) / Dylan Soedjasa (NH) face Jonathan Curtin / Dacmen Vong (AK) in their first match, which will surely be an epic battle. Soedjasa and Curtin paired up in the NZBL and 2022 World Champs, so they'll each bring a strong understanding of the tactics of each other.
Curtin says "It should be a fun game to start the tournament and I'm excited to get out there and see how we go."
"It's definitely not the easiest first round in the draw. We've all trained together for many years, so there's plenty of pride on the line."
In the Women's Doubles, keep a close eye on the unseeded pairs of Sally Fu / Camellia Zhou (AK) and Shaunna Li / Alyssa Tagle (NH), who will pose a major obstacle for the seeded pairs to reach the final.
Top seeds in the Mixed Doubles Edward Lau / Shaunna Li (NH) will face a tough challenge early on Friday morning, taking on the established combination of Dacmen Vong (AK) / Roanne Apalisok (CM). Also hunting for a title from the middle of the draw is the pair of Jack Wang (AK) / Erena Calder Hawkins (WTK) - both established mixed players who will be looking to put their new combination to the test.
The New Zealand National Championships take place at Waitakere Badminton Stadium, with matches beginning at 9am on Friday 21 July. Entry is free for spectators.
Badminton New Zealand gratefully acknowledges the Henderson-Massey Local Board for their support of this event.