North Harbour's Shaunna Li has claimed three national titles this weekend at the New Zealand Championships, successfully defending her 2022 Women's Singles crown and adding the Women's Doubles and Mixed Doubles trophies to her collection.
Li and others have had to work harder this year, owing to disruption from the closure of the North Harbour hall following severe flooding in January. Li admits feeling less-prepared than normal, but quickly switched her focus to badminton as the tournament began on Friday.
"With the Harbour hall being out-of-action, training has been a bit all over the place. I've also been pretty occupied with university, so I didn't really feel much until the tournament actually started."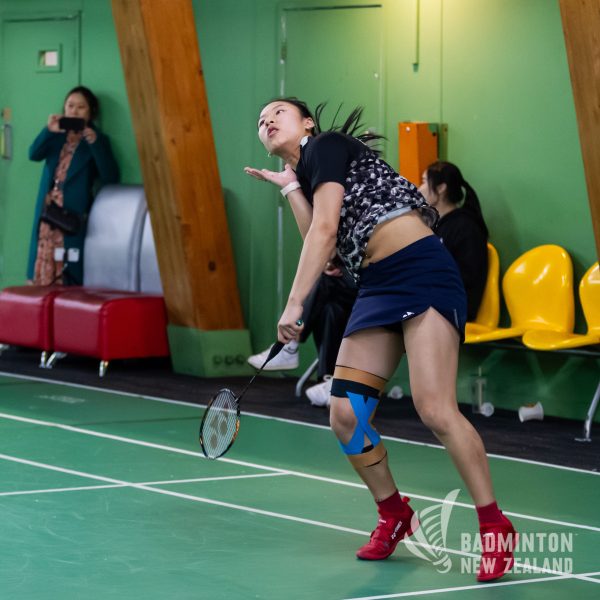 Li began her campaign in the Mixed Doubles with partner Edward Lau (NH) as the top seed, facing a tough challenge in the first round against Dacmen Vong (AK) and Roanne Apalisok (CM), being pushed to a 22-20 win in the first game, before taking the second more comfortably. Looming ahead were other strong pairs with international experience, first with Jack Wang and Erena Calder Hawkins in the quarter finals, followed by Dylan Soedjasa (NH) and Anona Pak (NH) in the final.
Li was aware of the challenge ahead of her, saying "Dylan and Anona are strong both as individuals and as a pair. They are well established and more experienced, so we really had to use our strengths to overcome them."
Soedjasa and Pak were the only pair to take a game from Li in the whole event - eventually falling 21-14 17-21 21-11 to give Li her first title of the day.
Li quickly moved on to the Women's Singles final against current Under-19 champion Josephine Zhao (NH), pushing through to the final by defeating rivals Jenny Zhu and Courtney Trillo in straight games along the way. Zhao had to work much harder, winning in three games for each of her earlier matches. In the end, Li's experience and skill shone through as she made short work of Zhao in the first game, before easing off slightly in the second, claiming the Women's Singles crown in 23 minutes, 21-6 21-15.
Rounding out the finals day was the Women's Doubles, where the pair of Li and Alyssa Tagle (NH) was hidden deep in the middle of the draw, along with several other strong competitors. Such was the depth in the draw, that all seeds were eliminated at the quarter-finals stage, leaving four unseeded pairs chasing the title. Last years champions Sally Fu (AK) and Camellia Zhou (AK) came through from the top half of the draw, setting up for a thrilling rematch of the 2022 semi-final. This year it would prove to be Li and Tagle who would come out on top, winning 21-16 21-10, with Fu and Zhou struggling to find any answers to Li and Tagle's game plan.
Li comments, "Alyssa and I have played Sally and Camellia many times in recent years and we know they have many strengths. We had to be on our A game to defeat them this tournament."
The strong performance sets Li up well as she turns her focus towards upcoming international events in the Oceania region.
"My results this weekend just boost me a step forward to becoming a better player. Hopefully, I can continue to achieve greater results, within New Zealand and beyond."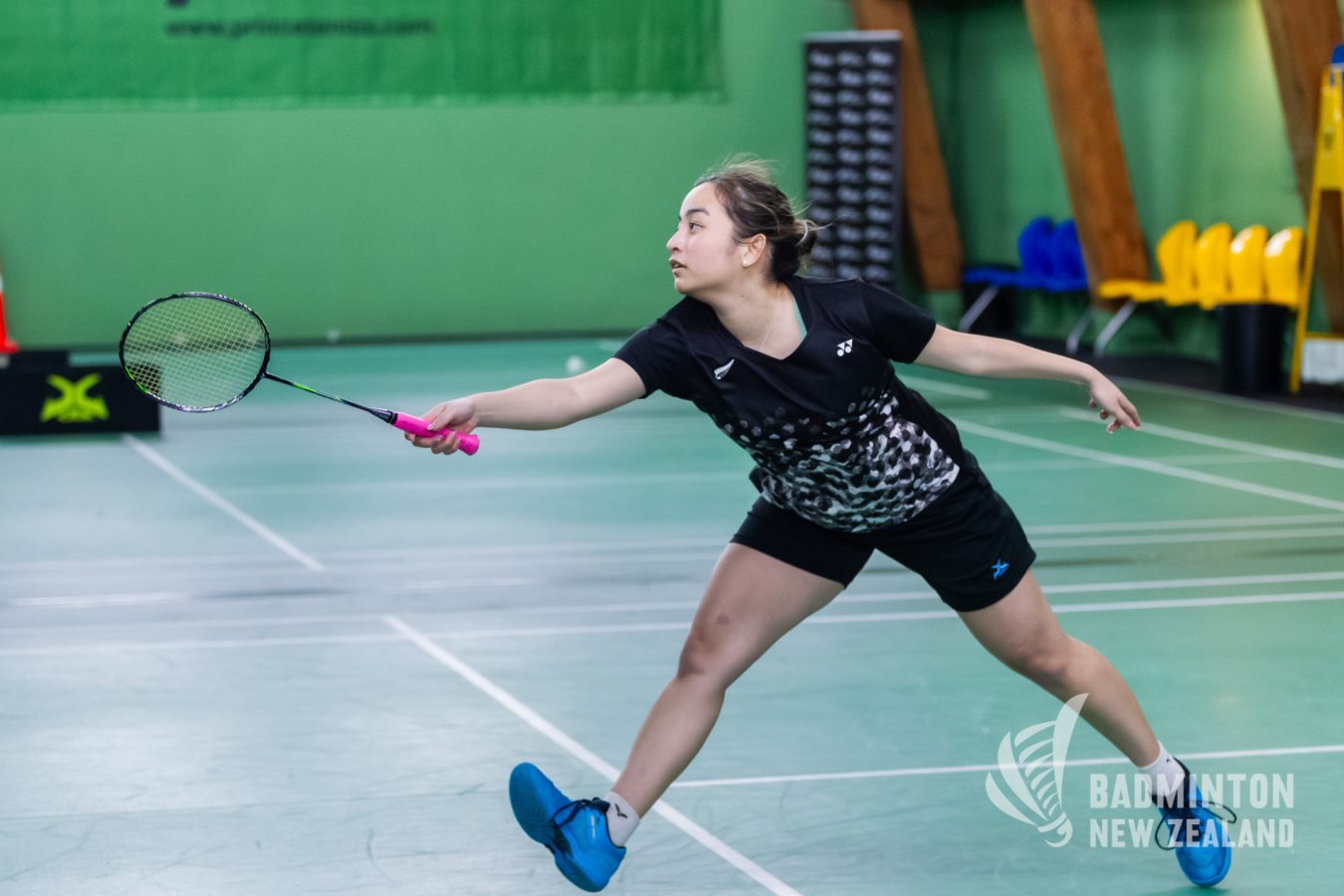 In the day's other finals, top seeds Adam Jeffrey (AK) and Dylan Soedjasa lost a close second game, leaving the door open for Ryan Tong (AK) and Jack Wang (AK) to come from behind and claim victory 19-21 24-22 21-15 in the Men's Doubles. Meanwhile, Edward Lau won his second title of the day, defeating Under-19 champion Daniel Hu (AK) in straight games 21-13 21-10.
2023 National Champions
Men's Singles: Edward Lau (NH)
Women's Singles: Shaunna Li (NH)
Men's Doubles: Ryan Tong (AK) and Jack Wang (AK)
Women's Doubles: Shaunna Li (NH) and Alyssa Tagle (NH)
Mixed Doubles: Edward Lau (NH) and Shaunna Li (NH)
Badminton New Zealand gratefully acknowledges the support of the Henderson-Massey Local Board, Badminton Waitakere and our technical officials for making this event a great success.