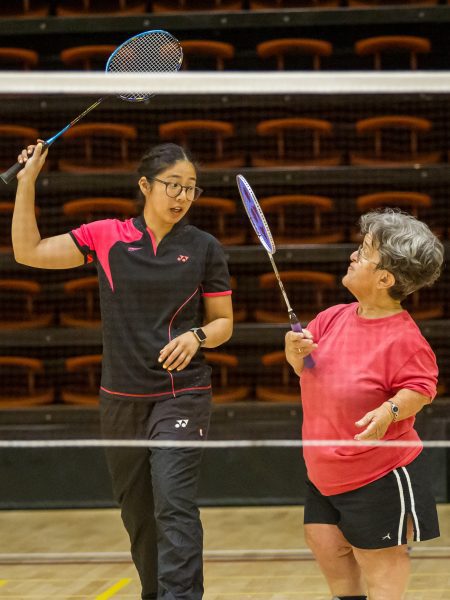 Badminton New Zealand's recent internal restructure saw the creation of a new Diversity and Inclusion Manager role. The position takes responsibility for the organisation's focus on para badminton, diverse communities and Asian engagement, girls and gender equity initiatives. 
Michelle Au transitions into the Diversity and Inclusion Manager role with her strong experience in para badminton, gender equity and digital campaigns. Michelle has been actively involved in the growth of para badminton in the Australia and New Zealand region over the last five years, at both a community, national and international level.
Alongside the para badminton development, Au has led numerous digital campaigns for events including the Barfoot & Thompson New Zealand Badminton League and New Zealand Open. Michelle's recent appointment as chair of the Badminton Oceania Gender Equity committee shows this new role to be a good fit for her.
"I love how my role has transformed throughout my time at Badminton New Zealand, and with the support of our team and the wider badminton community, this is a step in an exciting direction," says Au.
General Manager, Donna Trow will work closely with Au to deliver on many of these initiatives.
"It's great to see Badminton New Zealand be in the position to create a role like this and follow in the footsteps of Sport New Zealand. We look forward to strengthening the current partnerships, and creating new connections as we learn and grow this area."
Michelle Au commenced her new role as Diversity & Inclusion Manager on September 1st. She is contactable via michelle@badminton.org.nz
Tags: